Use of UV Disinfection In Hotel And Hospitality Sector in India
Posted on August 28, 2015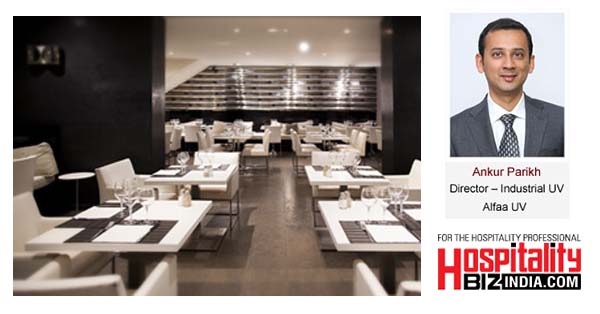 Hotels and hospitality sector tries very hard to provide best possible services to their customers. Providing hygienic environment and pure drinking water is also a top priority. Nowadays hotels are looking forward greener ways for water disinfection by avoiding chemicals in drinking water and waste water treatment.
In many hotels UV systems are used for the disinfection of drinking water, waste water, process water and swimming pools. A typical payback period for a hotel replacing chlorination with UV is less than 2 years.
More than 1000 top hotels and restaurant chains are using Alfaa UV systems and contributing to the environment by reducing the use of harmful chemicals like Chlorine.
In a interview given to the magazine Hospitality Biz India, Mr Ankur Parikh explains the use of UV systems in hotels and hospitality sector in India
Read full article here Read More