Waste Water Disinfection UV Technology- Waste Recycle India
Posted on August 17, 2015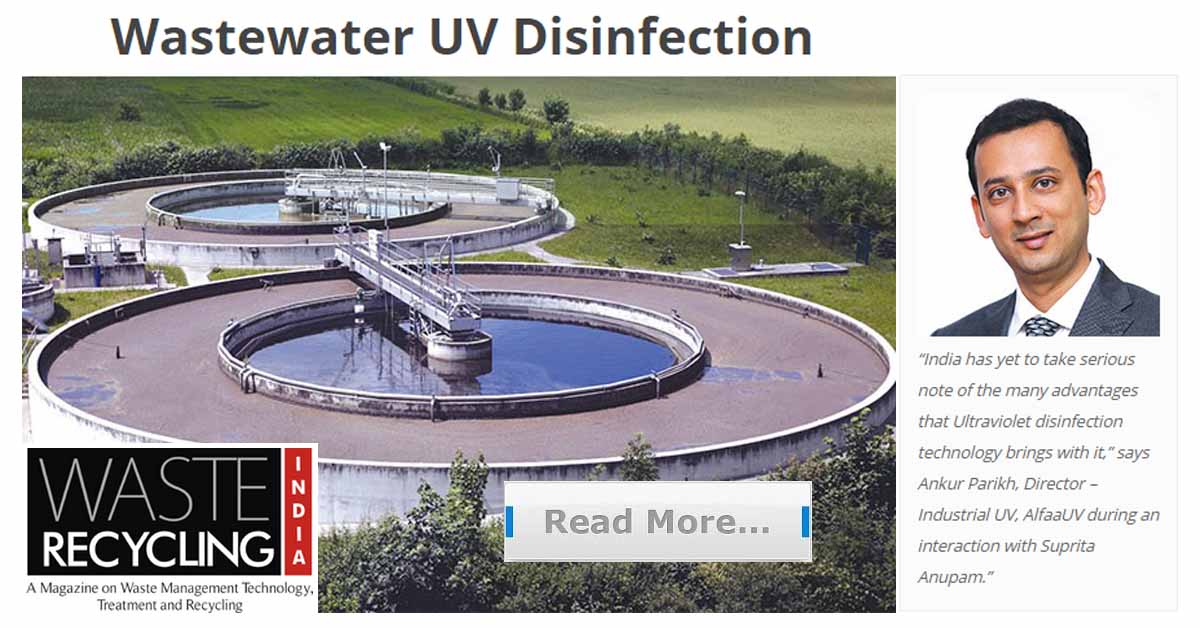 In an interview given to the magazine Waste Recycle India Alfaa UV's Director Mr Ankur Parikh talked about 'waste water treatment norms in India.'
Norms related to waste water disinfection have recently improved compare to the earlier standards but still these standards need to be improved more to match international standards of waste water treatment.
Currently norms present for reuse talks only about physical and chemical parameters in water. It doesn't talk about dangerous microorganism present in water. These microorganisms can cause water borne diseases like Cholera, Gastro, diarrhea, dysentery and typhoid.
Traditionally Chlorine is used in waste water disinfection. But use of Chlorine is discouraged and reduced in most of the advanced countries because of Chlorine's carcinogenic byproducts.
Ultraviolet is environment friendly and chemical free technology to destroy microorganisms. During an interaction with Suprita Anupam (Editor), he says "India has yet to take serious note of the many advantages that Ultraviolet disinfection technology brings with it."
Read complete story here on Waste Recycle: Read Here