IoT IN WATER AND SMART WATER MANAGEMENT SOLUTIONS
Posted on April 29, 2022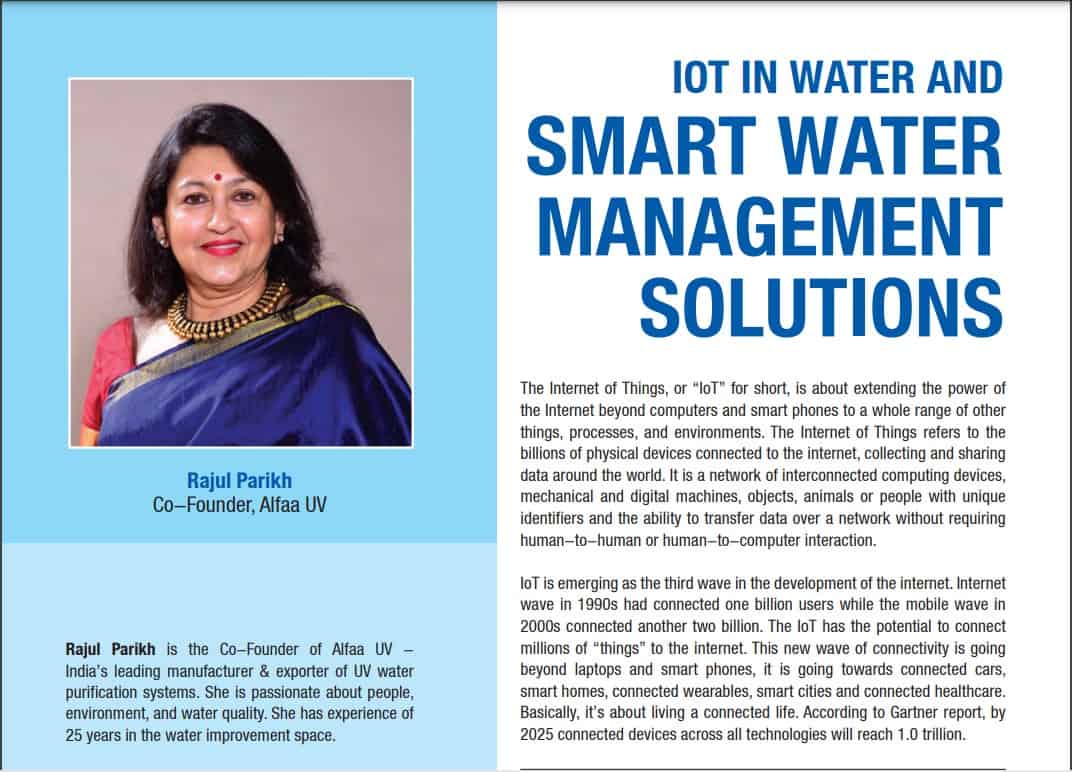 Internet of Things refers to the interconnectedness between billions of physical devices with the internet It means sharing and relaying data over a network without human interaction. With the digital revolution, a new IoT tech-based is here. It is more responsive and smarter as it merges the physical and digital universe. IoT will generate USD 14.4 million in value across all industries as the applications will become more widespread across health, environment, and other needs. Formerly found in wearables like virtual glasses, and fitness brands, IoT
application is now in hospital beds resulting in smart beds that will monitor the vital signs of the patients to managing vehicular traffic; calling for smart cities.
Water quality is another subject that needs attention. Water purification methods used in commercial spaces are inadequate as they cannot determine the quality of water in real time. As a result, companies lose time, revenue, and the health of their employees because of choked RO membranes. IoT provides solutions in the water purification industry through CloudTap. It is a revolutionary RO + UV water purifier that keeps track of the internal working of the purification plant with the help of the Internet and AI. It monitors the purity of water 24*7 and reports water quality in real time. It is a digital revolution in the RO segment as it reports upcoming faults in the water purifier system before it actually happens. Hence, IoT is exceeding its presence in our environment with its interconnectedness.