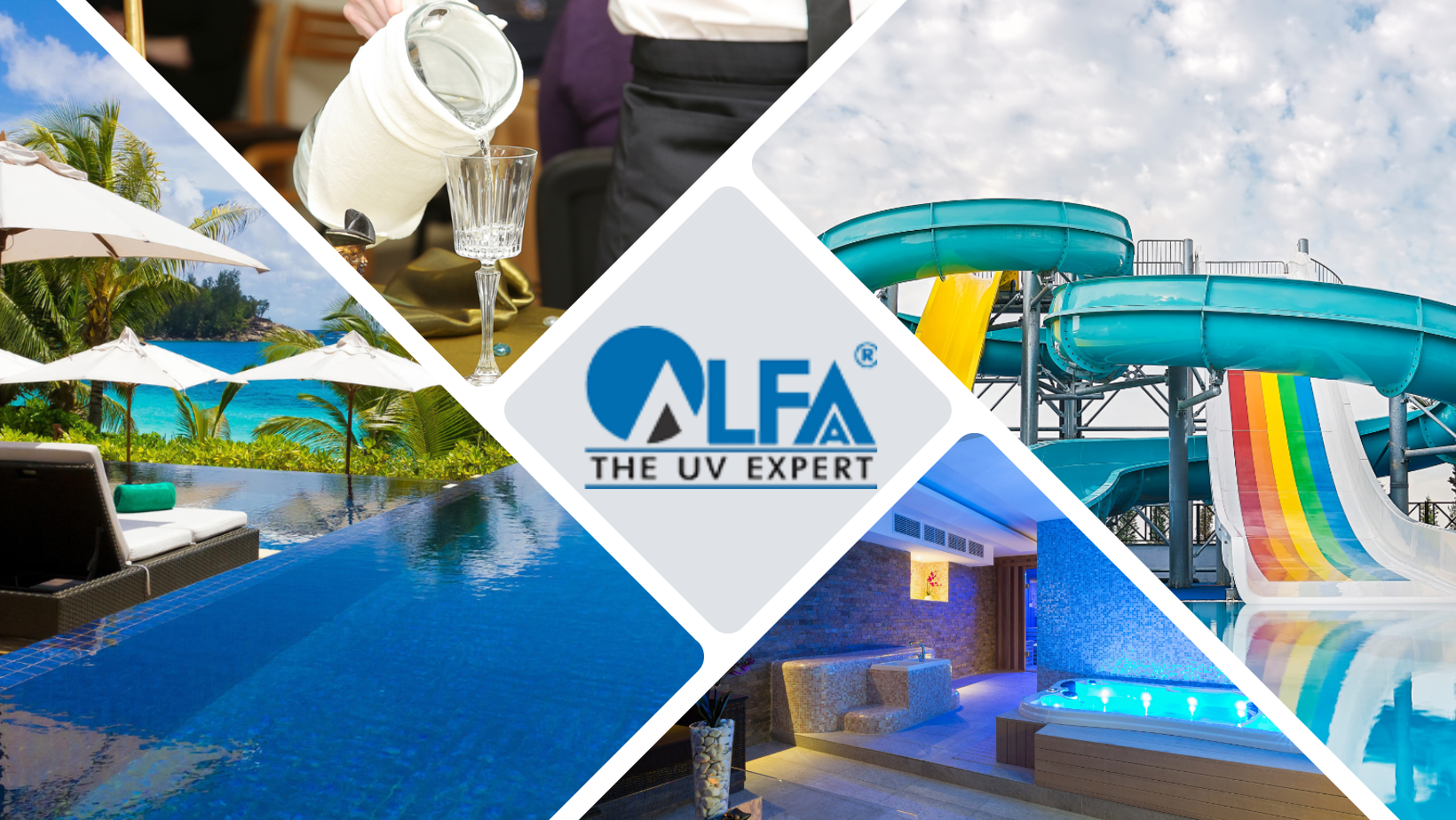 Enhance guest experience with UV disinfection systems
Clean and safe water is an essential component in the overall guest experience in the hotel and leisure industry. Whether it is water for drinking, swimming pools, spa treatment, or to be used in restaurants and kitchens, the quality of water is fundamental to a hygienic environment and the safety of customers. Contaminated water can lead to a host of problems, from negative guest experiences, health issues, tarnishing the reputation of the establishment, to potential legal liabilities.
Hotels also have a significant requirement of water for gardening, cooling towers and toilet flushing. Recycled water is normally used for such applications in order to conserve water resources.
UV disinfection of water is reliable, efficient, cost-effective, chemical-free and environmentally friendly. In high-rise hotels, UV disinfection systems are implemented in hydro pneumatic water pumping systems to reduce the risk of microbial contamination at source.
In hotels, indoor air quality (IAQ) and air contamination can also be a concern for guests. In order to provide the best experience to their guests, hotels need to maintain healthy air within the building and guest rooms.
Know More
Legionella control with UV disinfection systems from Alfaa UV
Alfaa UV products ensure safe and hygienic water for hotels.
The hotel industry faces significant water contamination challenges caused by microorganisms: Legionella bacteria, coliform, and Pseudomonas aeruginosa.
Legionella: Hotels with complex water distribution systems and large hot water tanks are particularly susceptible to contamination by this bacterium.
Coliform: Coliform bacteria, such as E.coli can grow due to contamination and pose a risk of gastrointestinal infections. These bacteria can enter a hotel's water supply system through sewage leaks or inadequate water treatment.
Pseudomonas aeruginosa: It thrives in warm water environments, such as hot tubs and whirlpool baths in hotels. Infections by this bacterium can result in skin rashes, ear infections, and respiratory problems.
UV disinfection systems from Alfaa UV are extremely effective in treating water and preventing the risk of Legionella contamination in hotels.
Swimming pool disinfection with UV systems
Alfaa UV products ensure safe and hygienic water for swimming pools.
UV is an extremely powerful disinfectant for swimming pools.
UV-C when used to treat water has a very strong biocide effect. It renders harmless microorganisms in the water, particularly those that are unaffected by chlorine. It is even effective against Cryptosporidium parvum and Giardia lamblia.
In addition to its biocide action, UV-C has an extremely strong oxidizing effect. This means that it effectively removes organic pollution from the swimming pool water. When UV-C is used in conjunction with chlorine in a swimming pool, the harmful chloramines that cause eye and skin irritation are effectively destroyed.
Leading UV disinfection for hotel industry
Alfaa UV's market leadership is supported by our:
Two decades of experience in the UV disinfection space
Strong R&D capabilities
World-class manufacturing facility in Talegaon, Maharashtra
State-of-the-art UV disinfection systems, which have been installed in India as well as in over 15 other countries
Eco-friendly technology – our products use no chemicals in the cleaning process
Compliance assurance – our UV disinfection systems meet stringent regulations
Quality management standards, certified by ISO 9001
In fact, Alfaa UV has dominated the UV disinfection space for the past two decades, having installed more than 1,000 systems in hotels and restaurant chains for centralised, POE, POU, wastewater and process water, swimming pool and HVAC UV disinfection.
Why choose Alfaa UV for water disinfection?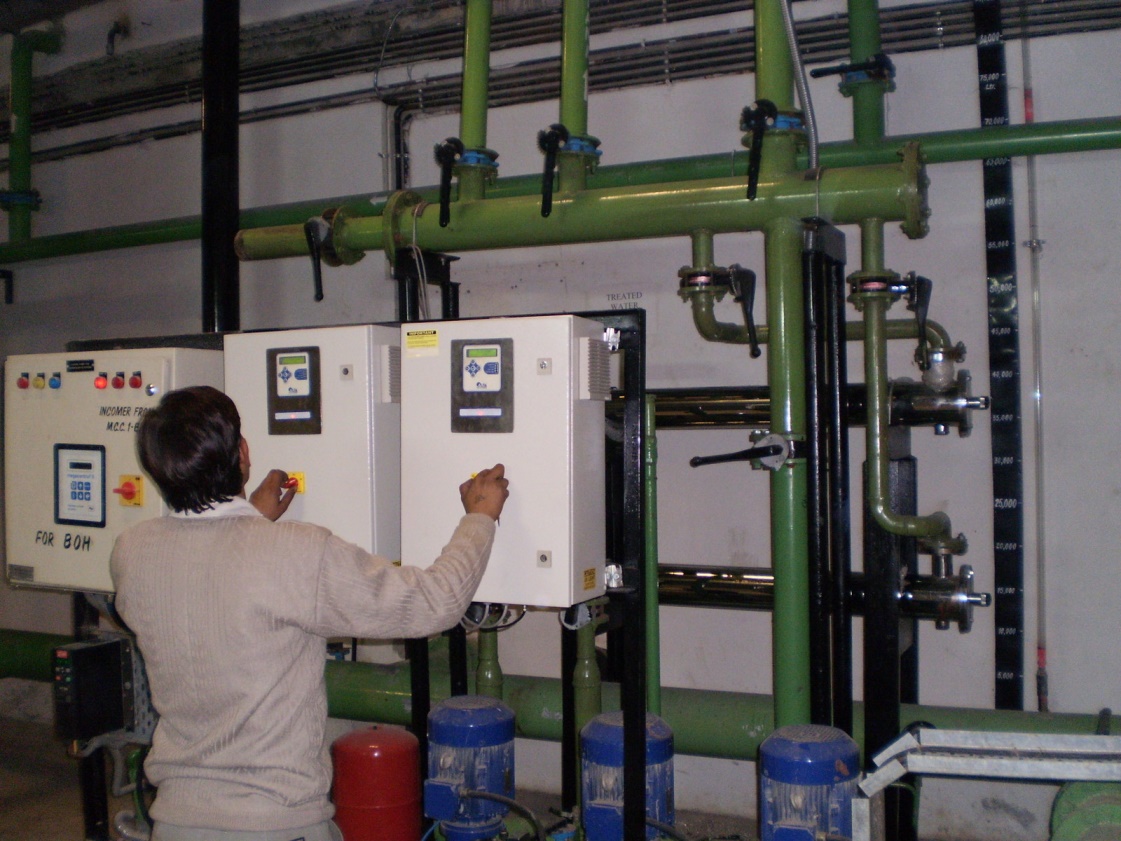 Alfaa UV Installation in the Hydro Pneumatic Plumbing System of a Prominent 5 Star Hotel
UV technology for water disinfection has gained popularity worldwide as an alternative to traditional chlorination. Some of the key benefits of UV technology for water disinfection are:
Excellent performance: Disinfection with UV systems decreases the risk of waterborne diseases without altering the pH and chemistry of the water.
Easy installation: Alfaa UV disinfection systems can be connected between the filtration plant and the line returning to the swimming pool. Also, retrofitting in existing pools is easy.
Easy handling: Chlorine disinfection creates operational and logistical hassles, such as repeated procurement, storage, handling, dilution and mixing. It requires constant attention and supervision. UV disinfection system utilises no chemicals, works online, and requires minimal supervision and maintenance.
Environmental safety: The uncontrolled release of chlorinated compounds into the environment has created a global environmental problem. Alfaa UV uses environmentally friendly UV technology for water disinfection. In fact, no chemicals are used during the disinfection process.
Operator safety: Leaks and spills of chlorine may lead to burns, permanent vision damage and lung damage. UV disinfection systems do not have any risks with handling, safety, flammability or explosion.
No harmful by-products: Trihalomethanes and other toxic chlorine by-products are known to cause cancer in humans. UV water disinfection is a natural, chemical-free process that produces no trihalomethanes or carcinogens.
Lower operating costs: Sodium hypochlorite or 'liquid chlorine' is expensive, with high running and associated handling costs. On the other hand, UV water disinfection systems are cost-effective. A typical payback period for a hotel replacing chlorination with UV is less than 2 years.
Why choose Alfaa UV for air disinfection?
UV disinfection is a proven method for killing or deactivating bacteria, viruses, mould, spores, and other pathogenic microorganisms that may be present in room air. Several studies have proven that UV air disinfection technology can even kill the novel coronavirus.
With expertise spanning over two decades, UV air disinfection solutions from Alfaa UV provide the following key benefits:
Improves indoor air quality
Reduces the risk of coronavirus
Reduces running costs of HVAC systems
Reduces maintenance of air handling units (AHUs)
Increases the lifespan of the air purifier unit
Eliminates foul odour (not sure about this fact)
Enhances the productivity of staff, and reduces sick days
For further details on Alfaa UV's UVGI technology for HVAC
In addition, Alfaa UV offers the following specific advantages.
Best-in class expertise: Alfaa UV has been at the forefront of installing environmentally-friendly UV purification technology for the disinfection of air and water at some of India's prominent companies, over the past two decades.
Quality assurance: Our design and manufacturing capabilities, based on cutting-edge technologies, have ensured excellent quality output for our clients.
Right-sizing: UV disinfection solutions from Alfaa UV are customised for your specific requirements. We ensure that your UV systems are designed to function effectively, as incorrect sizing can decrease your UV system's efficacy and impact performance.
Regulatory compliance: Alfaa UV will enable you to meet the stringent regulatory requirements for water treatment. We provide comprehensive documentation support for your audit processes.
Excellent service: Alfaa UV offers robust customer support and service to ensure that your UV disinfection systems are operating effectively and consistently, with minimum downtime. Whether you need phone support, on-site maintenance, or just want to acquire a replacement part, we are always there for you.
To know more about our products and how we can support your business, do get in touch with us.
Alfaa UV's excellence in UV disinfection for hotels
Alfaa UV has a wide range of products for water and air disinfection for hotels:
How Alfaa UV's UVGI Solutions Can help you Improve Air Quality and Fight COVID-19
How Alfaa UV addressed water disinfection challenges for a leading hotel group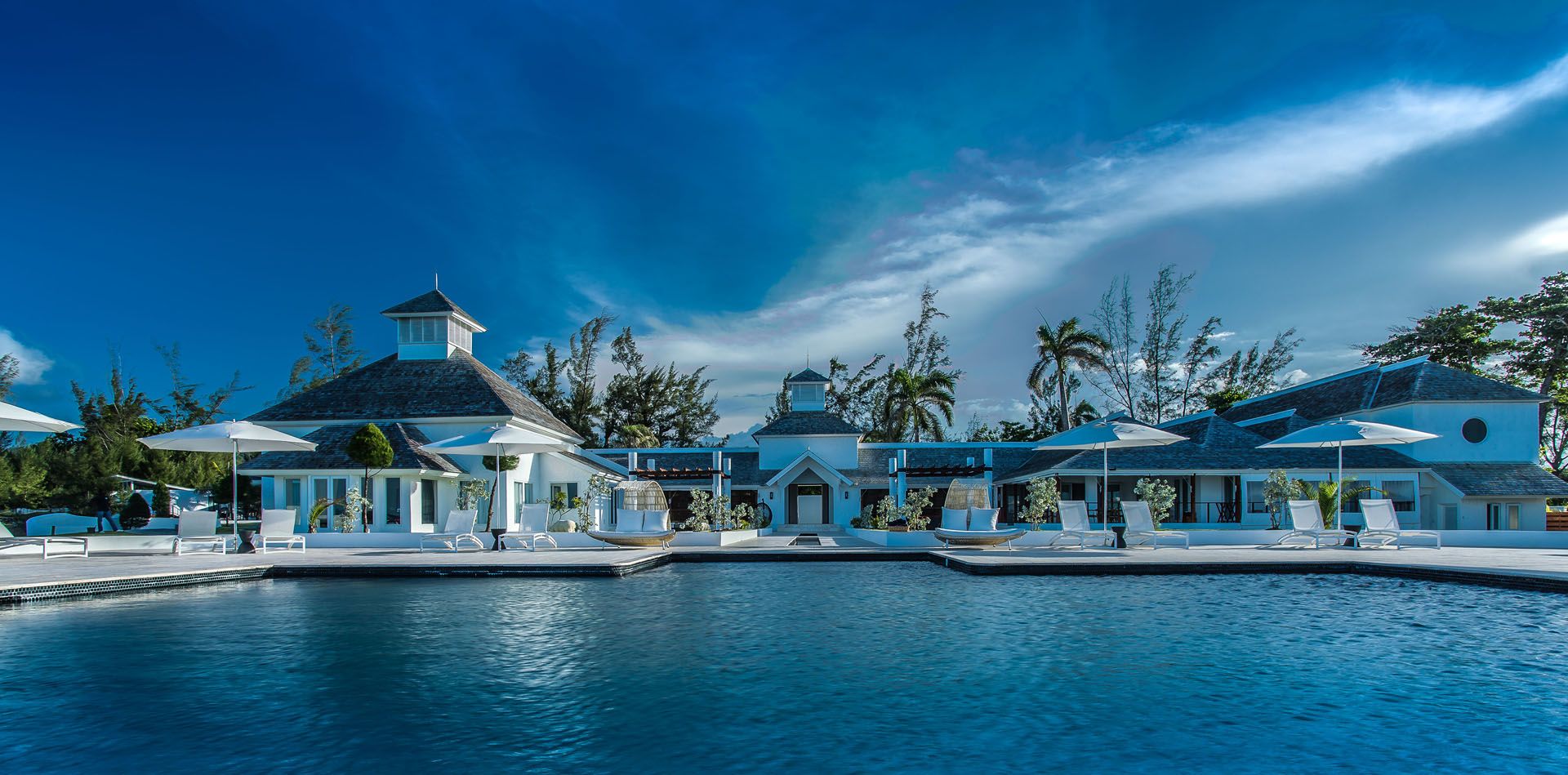 Case Study
Alfaa UV has successfully installed its UV water disinfection system for a luxury hotel chain across 25 locations.
The hotel chain was facing challenges in ensuring clean and potable water for various purposes, including drinking, cooking and recreational facilities, such as swimming pools and spas. Microbial contamination of the sourced water posed health risks and compromised the guest experience, potentially damaging the hotel's reputation.
To address the challenges with microbial water, Alfaa UV upgraded the existing water treatment system at the hotel chain with its HiFlo series (HF) UV water purification system. Alfaa UV's HF series was carefully sized, considering the water flow rate and quality requirements.
This UV steriliser featured an automatic wiper and an online validation tool for continuous UV intensity monitoring. By leveraging the advanced technology of the HF series, the hotel chain successfully achieved efficient and effective water treatment, ensuring clean and safe water for their guests.
Real-time remote performance monitoring of water disinfection systems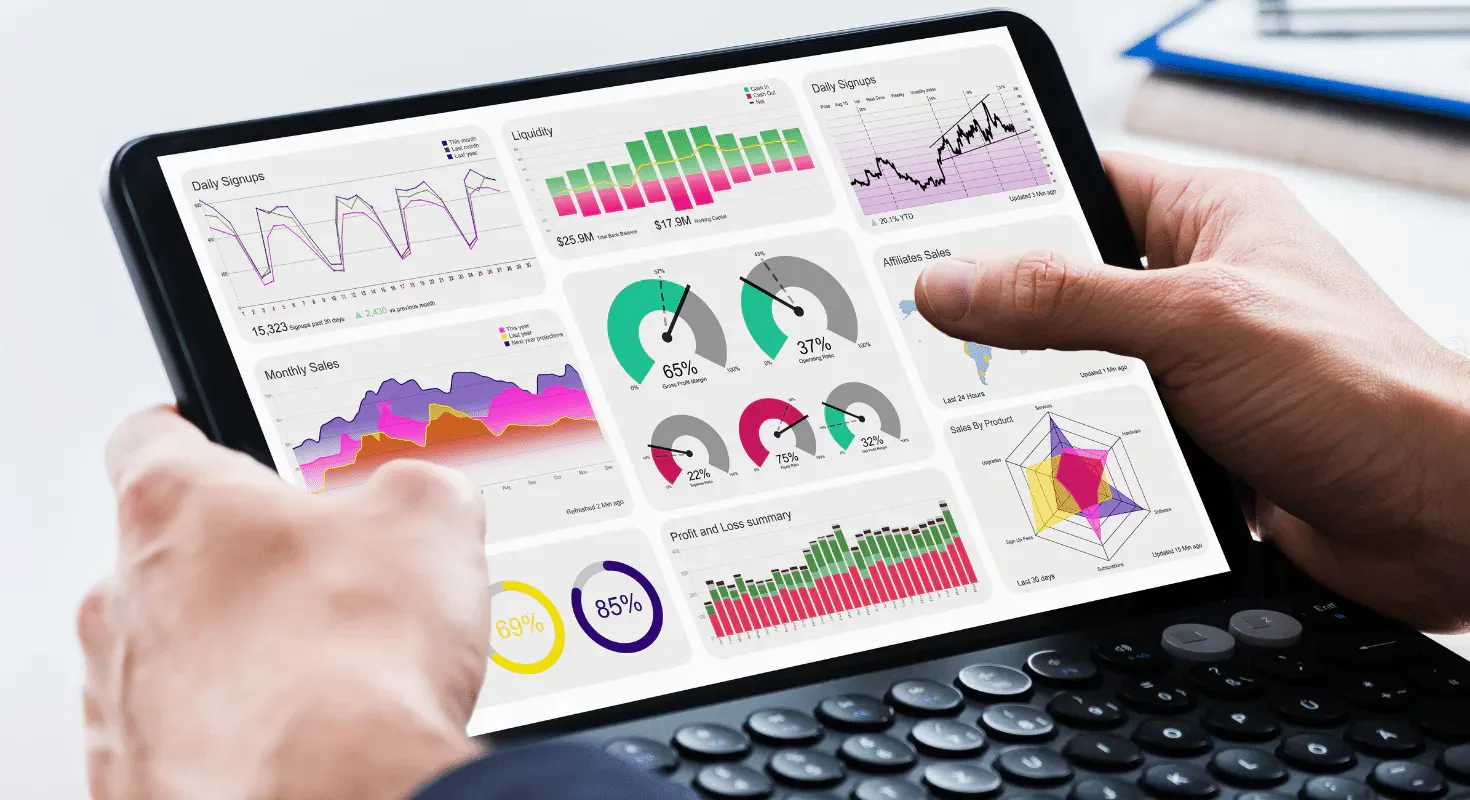 Real-Time Monitoring
Alfaa UV is in the process of launching IoT-based remote monitoring of UV disinfection systems. IoT-based remote performance monitoring will deliver multiple benefits to Alfaa UV's customers, including:
Real-time monitoring and control: Continuous monitoring of important parameters such as UV intensity and dosage, which determine the purity levels of the treated water.
Alerts: Immediate alerts in case of system malfunctions or when the above parameters deviate from the set norms.
Predictive maintenance: Predict when the system requires maintenance, thereby preventing unexpected downtimes.
Safety: In case of a critical failure, the system can be shut down remotely to prevent any safety incidents or damage to the system, thereby saving costs in repair and maintenance.
Remote troubleshooting: Alfaa UV engineers can diagnose and troubleshoot issues remotely, reducing downtime and operational costs.
Record-keeping: Remote logging maintains a secure and easily accessible database of operational data to demonstrate compliance with regulatory standards.
Transparency: Sharing performance dashboards with the management and the regulatory authorities will build trust and support by demonstrating effectiveness and safety of the treatment process.
Connect with Alfaa UV today!