Alfaa UV's Stero 360 UV Sanitizer in Industrial Products Finder (IPF) & Smart Cities Council
Posted on July 28, 2020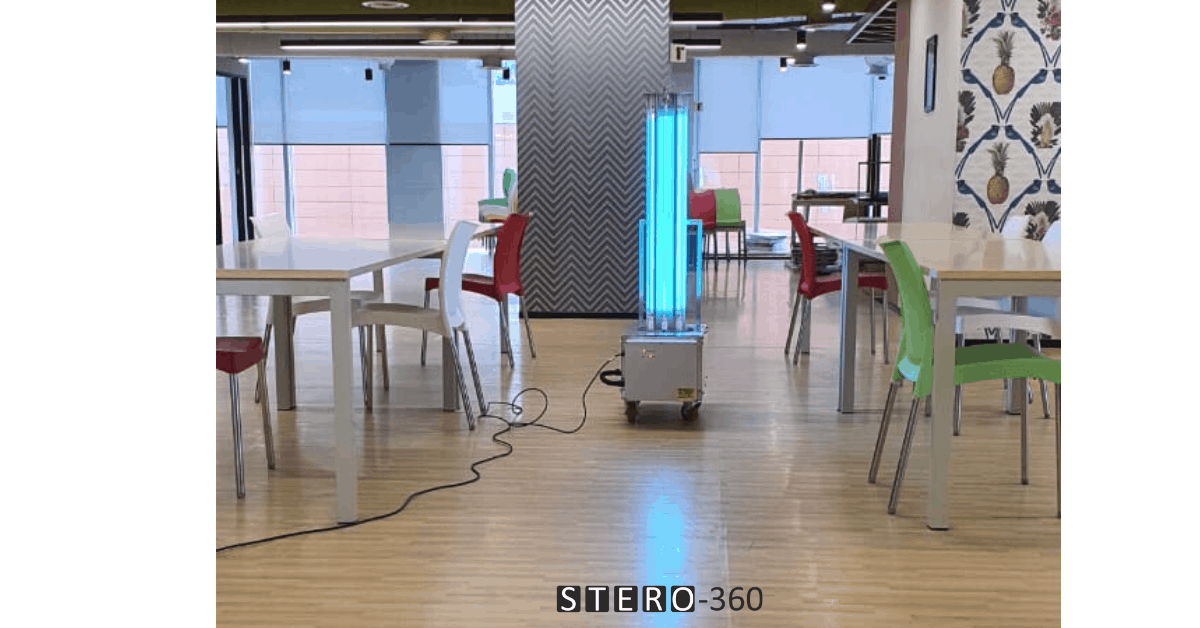 "Alfaa UV's Stero 360 UV sanitizer sees rise in demand amid COVID 19 pandemic"
STERO 360 is conveniently portable from one room to another, due to its suitable dimensions. Surface disinfection happens without directly touching any object, thus ensuring the least chances of the machine being contaminated in any way.
STERO 360 mobile UV surface sanitizer – launched by Alfaa UV (one of the leading players in UV air & water purification systems) in May this year to fight COVID 19 pandemic – is witnessing good response from the market with a consistent rise in demand. According to the company, STERO 360 can eliminate more than 99.99% of bacteria and viruses on contaminated surfaces within minutes. "The launch of STERO 360 is in direct response to the COVID 19 pandemic. There was a tremendous need in the market for a fool proof surface sanitizer, especially in sensitive areas such as hospitals where the threat of cross-contamination loomed large. Once the lockdown was lifted across the country, other spaces such as airports, factories, offices, and hotels witnessed a huge demand for the STERO 360 room and surface UV sanitizer. The market response has been phenomenal," said Rajul Parikh, Director, Alfaa UV.
As the ongoing pandemic is affecting the entire world in the worst way, people need to find new ways to control the spread of the COVID-19 virus. This 'new normal' has forced us to introduce new safety measures such as wearing masks at all times, sanitizing often, and much more. It's a crucial task for the administrations at offices and factories to ensure that workspaces and all physical assets are sanitized effectively and appropriately, on a daily basis. However, there will still be certain corners that will be unreachable through human interventions and conventional cleaning mechanisms.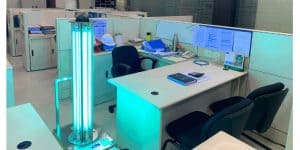 STERO 360 UV sanitizer, backed with ALFAA UV's over 22 years expertise in UV technology, is powerful, yet convenient to use. It ensures quick and easy sterilization of spaces like office cubicles, meeting rooms, washrooms, server rooms, pantry, and reception areas. It is easy to install, operate, and handle, resulting in ease of all staff members to operate the machine and complete the process of sanitization. The STERO 360 is conveniently portable from one room to another, due to its suitable dimensions. Surface disinfection happens without directly touching any object, thus ensuring the least chances of the machine being contaminated in any way.
Speaking about the significance of the STERO 360 launch, Rajul Parikh, said, "Alfaa UV is the market leader in UV technology and its applications for the disinfection of water, air and surfaces. Even prior to COVID 19, Alfaa UV's surface disinfection systems and HVAC UV air disinfection systems were popular in the pharma, food, and beverage industries. So, it was but natural that we introduce STERO 360 to tackle the menace of coronavirus in rooms and on surfaces. UV is a specialized subject and we have the expertise and knowledge to create and produce reliable products and systems and adapt them to current needs. By introducing STERO 360, Alfaa UV has effectively demonstrated that our expertise and leadership allows us to solve problems innovatively and successfully using UV technology."
The STERO 360 is safe for usage and can be controlled by any Wi-Fi enabled device including smartphones. The interface is easily understandable and eases in choosing the right disinfection cycle. The STERO 360 is also equipped with an integrated data logger, allowing each disinfection cycle to be easily recorded.
STERO 360 UV sterilizer lamp device is highly efficient due to its mobility and compact size. Moreover, with its strong Power cords and internals, it has the capacity to run all day continuously. Only protective goggles, glass shields, and PPE are required to operate this portable UV room sterilizer, or else it can run on its own and can be scheduled & set up with a timer.
Long lamp technology helps in better coverage of sterilization. The 360-degree coverage through UV radiation ensures the least shadow areas i.e. areas where you cannot reach through any usual cleaning mechanism, inside wardrobes, through walls, corners can be sanitized easily.
Performance statistics are stored per cycle of usage. This includes information about the number of pathogens and harmful microorganisms depleted, the types, the observations pertaining to the same, alongside other technical and biological details. This will help in monitoring, the frequency at which the sterilization is required for each area.
Unlike conventional UV disinfection units, The STERO 360 system employs high-intensity UV-C towers to efficiently deactivate pathogens without having to reposition the UV system.
Looking at the rise in demand for disinfection systems in the COVID era, one can expect more innovative solutions from Alfaa UV in the coming years to meet the current and future requirements.
Watch the video how Stero-360 works: https://www.youtube.com/watch?v=xHaXyobgJrw
Call us today 9833516650 / 8879336026 or visit us https://www.alfaauv.com/products/stero-360-sanitizer/