How UVGI Disinfection Solutions Can Be Helpful in This Time of Great Crisis.
Posted on June 4, 2021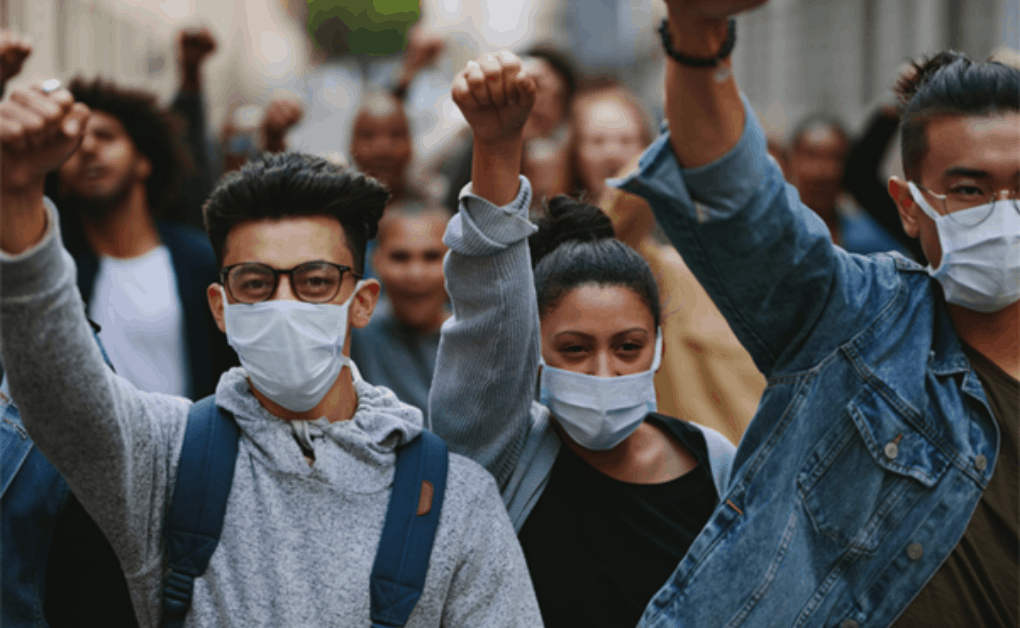 Rebuild Confidence, Revive the Economy
These are extraordinarily difficult times for our nation and the world. People are gripped with the fear of disease and death from COVID-19. This fear is ubiquitous and transcends geography, religion and class. The inability of nations to control the spread of the novel Coronavirus and the lack of a confirmed cure for the disease have exacerbated people's concerns. Such a heightened sense of anxiety among people can cause tremendous upheavals in the functioning of societies. Consequently, disruption of the normal social order will inevitably impact livelihoods and the larger economy.
The economic impact of COVID-19 has been much discussed. There is unanimity among economists that the global economy will experience one of its worst years in history. India is no exception and cannot buck the trend. While estimates vary, it is clear that, for the first time in many decades, India's economy will contract significantly.
At times like this, we need solutions which will diminish the virus along with the fear stored amongst human beings.
Many researchers, tenants, employees, and students have learned more about viruses in the last three months than in their whole lives. Though it is particularly relevant at the moment, this knowledge, along with the actions we take in putting it into practice, will continue to benefit everyone into the future. The implementation of UGVI, or Ultra-Violet Germicidal Irradiation, technology is one such long-term solution.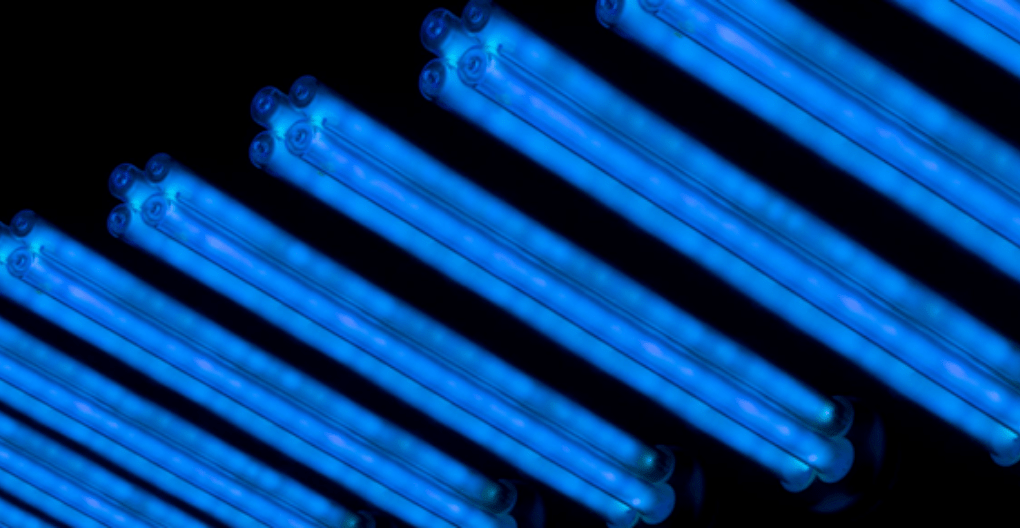 UGVI Technology
Research has shown that places like shopping malls, hospitals, commercial spaces, IT Parks, and schools are exposed to similar unhealthy environments, and that can heighten health issues including congestion, headaches, upper respiratory tract ailments, flu and the novel Coronavirus which is responsible for the COVID -19 pandemic.
Ultraviolet light has been used for disinfection for more than a century, with the first HVAC system application taking place in 1940. It is a thoroughly vetted technology that has a proven track record. Typical commercial products use the UV-C band wavelength of 253.7 nm, which is a near-optimal wavelength for degrading organic material and inactivating microorganisms and pathogens. Use of the UV-C band energy to inactivate microorganisms is often referred to as UV Germicidal Irradiation.
Advantages
Eliminates up to 99.9% of mould spores and kills up to 87% of certain airborne pathogens passing through the air system
Maintains system efficiency and airflow.
Increases productivity and helps reduce absenteeism due to illness
Highly recommended by many credible organisations like the US Government, CSIR India  and the Air Institute of Respiratory Education, for killing microbes and improving Indoor Air Quality.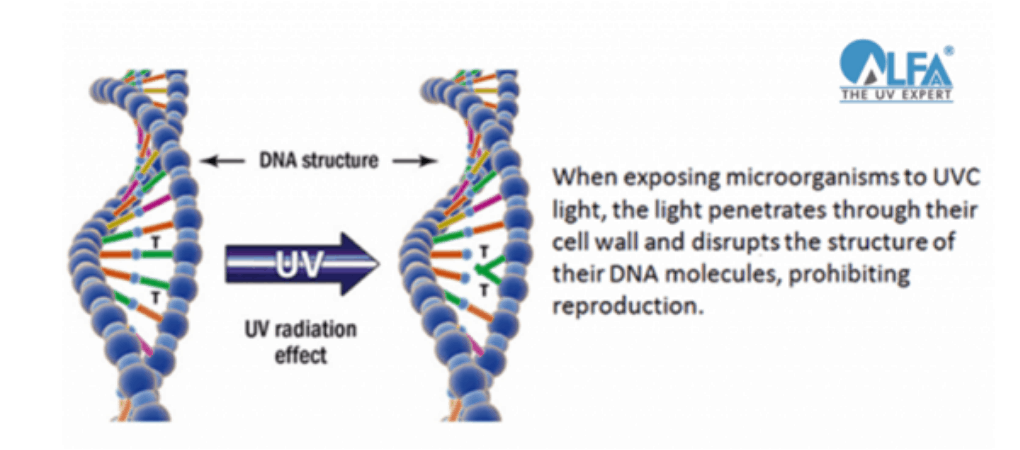 The Central Scientific Instruments Organisation (CSIR-CSIO), the Chandigarh-based laboratory of the Council of Scientific and Industrial Research, has also researched about its UV-based disinfectant for ducts, which will be used to keep air-controlled indoor spaces safe from SARS-CoV-2 (COVID-19) virus.
UVGI for HVAC
Some businesses are planning to bring back only a portion of workers to the office or are instituting shifts to allow for social distancing. However, this may not mitigate the spread of the novel Coronavirus in air-conditioned spaces. Installation of germicidal UV light for HVAC will definitely curb the spread of the Corona viruses. Airborne contamination comes from a variety of sources and circulates majorly through the HVAC system. In-duct ultraviolet germicidal irradiation (UVGI) systems treat moving air streams in heating, ventilation, and air-conditioning (HVAC) systems by inactivating airborne microorganisms found within. Airborne transmission of diseases through HVAC systems is much more prevalent nowadays than previously encountered.
ASHRAE (American Society of Heating, Refrigerating and Air-Conditioning Engineers) recommends the following strategies of interest to address disease transmission: dilution ventilation, laminar and other in-room flow regimes, differential room pressurisation, personalised ventilation, source capture ventilation, filtration (central or unitary), and UVGI (upper room, in-room, and in the air stream).

As per ASHRAE, In-duct ultraviolet germicidal irradiation (UVGI) systems can be used to disinfect pathogenic particles transported by air moving through ventilation systems. The proper design of these systems is quite important for energy consumption and disinfection performance, according to a recently published Science and Technology for the Built Environment paper. It is a fact that respiratory diseases are a serious threat to public health and have negative consequences on society and the economy. Since we spend most of our daily life indoors, and due to airborne infectious diseases like the current novel coronavirus (COVID-19) pandemic, countermeasures that minimize the risk of airborne pathogen transmission are a must for providing a healthy indoor environment.
Alfaa UV's ULTRADUCT UVGI Solution
Alfaa UV's ULTRADUCT solution provides assured single pass disinfection of airborne bacteria and viruses. It is installed in supply or return ducts. The ULTRADUCT also increases the life of HEPA (High-Efficiency Particulate Air) by reducing the load of live organisms.
Airborne transmission of diseases through HVAC systems is actually much more prevalent than previously thought. Hospital-acquired infections are costing healthcare providers lakhs of rupees per annum and whilst robust cleaning regimes have been adopted, the spread of Tuberculosis, Meningitis, MRSA, Clostridium difficile, Chickenpox, and Influenza (H1N1 and Avian), including Aspergillus and Pseudomonas continue to grow. These infections affect between 10 and 20% of patients and in some cases are fatal.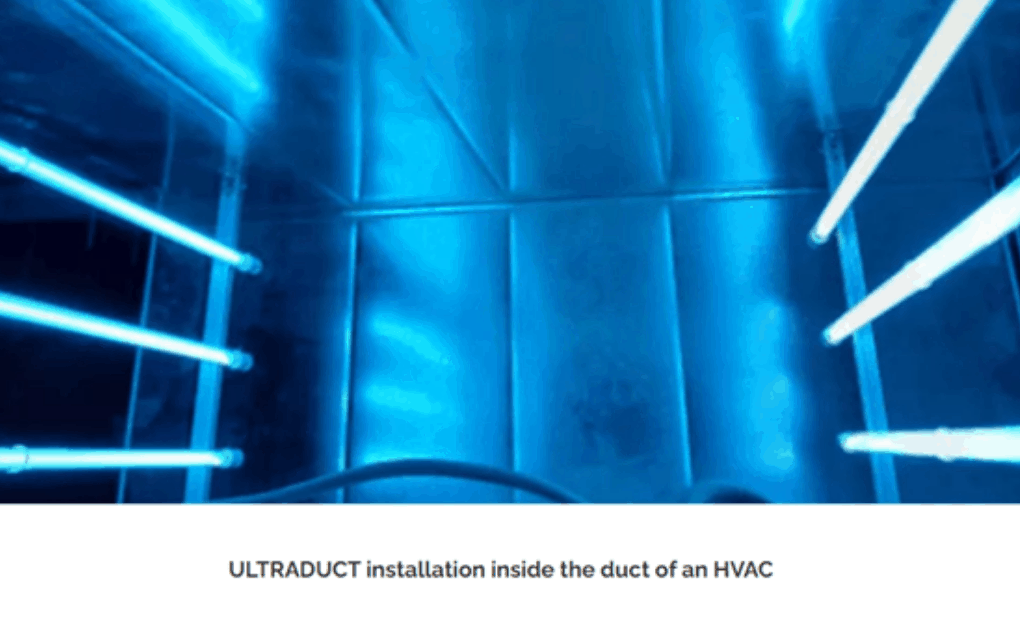 The ULTRADUCT is found to deactivate more than 99 percent of viruses, bacteria, fungus, and other bio-aerosols with appropriate dosages using 254nm UV light. The use of UV-C may also help in ameliorating the fungal infections being witnessed in the present situation.
The ULTRADUCT improves airflow through coils, enhances indoor air quality, requires less maintenance, easy to retrofit with any existing system having AHU (air handling unit) ducts, and has a low initial setup cost. The disinfection system comes with commercialised standards and certifications.
As per the news, "Installation of UV light-based solutions may boost people's confidence and facilitate return to workplaces, public transport, and educational institutions as and when appropriate guidelines for relaxation of lockdown/curfews are issued", said CSIR-CSIO Director, S Anantha Ramakrishna.
ULTRADUCT is appropriate for new construction as well as retrofit applications. We at Alfaa UV can help you determine if this technology is right for your building and which products will be best suited for your specific needs. Two of the products (ULTRADUCT & ULTRACOIL) currently offers effective airstream disinfection for both small and large HVAC systems. Both products are easy to install, require minimal space for installation, and have a scalable design so they can fit any plenum size, among other features.
Benefits of ULTRADUCT
Improves air quality.
Helps in eliminating Sick Building Syndrome. Read this blog to know why working professionals should care about indoor air quality.
Increases the life of HEPA.
Helps in eliminating cross-contamination.
Scientifically designed systems are sized using our proprietary sizing tools based on extensive research.
Computational flow dynamics (CFD) and UV radiation profile modeling details used to make the system highly efficient and effective.
Scientifically engineered positioning of UV lamps for air disinfection ensures delivery of optimum UV dosage and maximum efficiency in killing microorganisms.
Can target specific bacteria as per requirement.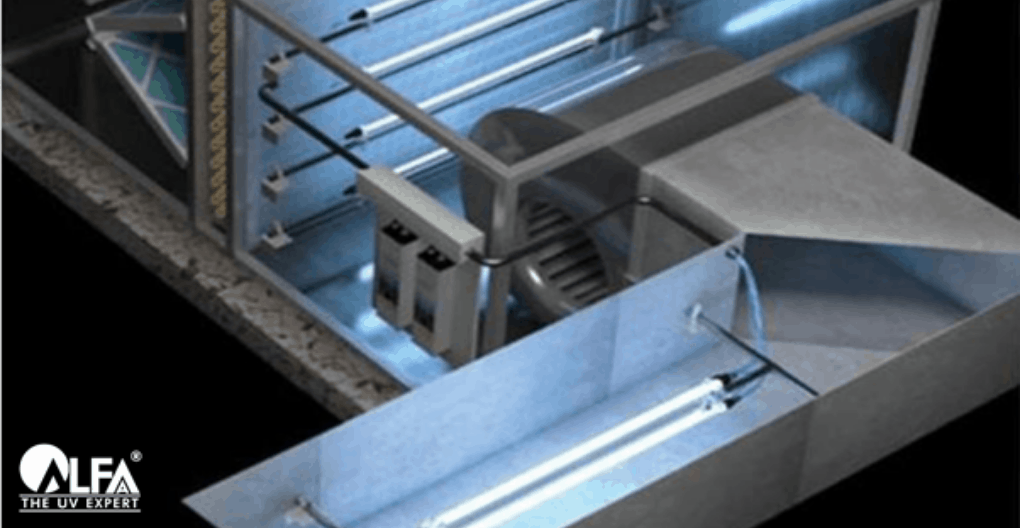 You may contact us or call us at 9833516650 / 8879336026. We will be happy to assist you with any queries on how to create safer working environments in air-conditioned spaces.