Indoor Air Quality – Everything You Need To Know
Posted on December 24, 2018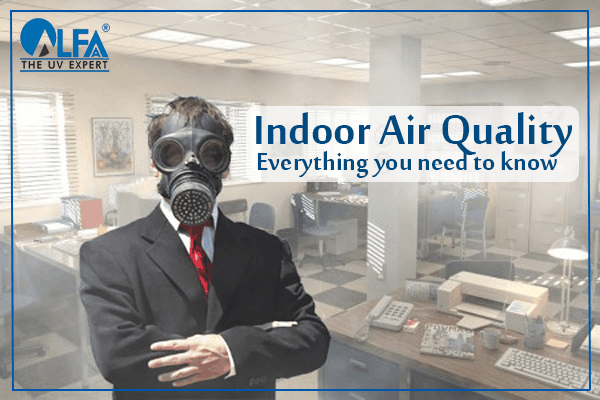 When we think about pollutants, we often think about those found outside – whether in the air, the ground or in waterways. Indoor air quality, though, is just as vital to our everyday lives and health, and the pollutants found indoors should concern us just as much.
Let's take a look at some information on indoor air quality standards, classifications, and more, to highlight what we need to know about indoor air quality and why UVGI air disinfection systems are key.
What is Indoor Air Quality? And Why should we care about IAQ?
Indoor Air Quality refers to the quality of air within and around buildings. We spend almost 80-85% of our time inside a building; may it be home, office, school or hospital. So isn't it important to pay heed to the quality of the air you are breathing in 85% of the time? The World Health Organization reported that almost 3% of the global burden of diseases is due to bad Indoor Air Quality. No wonder that the Environmental Protection Agency (EPA) states that "indoor environment is two to five times more toxic than our outdoor environment". This compels us to think why Indoor Air Quality (IAQ) is so important.
For instance, if a person on the same floor gets infected with an infectious disease, he exhales contaminated air and the same air will be recirculated by the HVAC system. This is more than enough for a healthy person to get infected with airborne diseases such as influenza, measles, chicken pox, and tuberculosis. Crowded places with poor air circulation can increase the risk of the spread of such diseases. For example, the bacteria responsible for a disease like Legionnaire's, which is a serious and sometimes lethal infection, have been found to circulate in some large buildings.
How to determine the quality of air?
Particles, chemicals, and biological pollutants that are present in air determine the quality of air. Chemical pollutants mean chemical substances present in the air. Biological pollutants mean bacteria, viruses and other hazardous microorganisms that are present in the air. Filtration can remove particle pollutants, but what about microorganisms?
The technology used to improve Indoor Air Quality
For microorganisms, which are the most dangerous, Ultraviolet Germicidal Irradiation (UVGI System) is a tested solution for biological pollutants.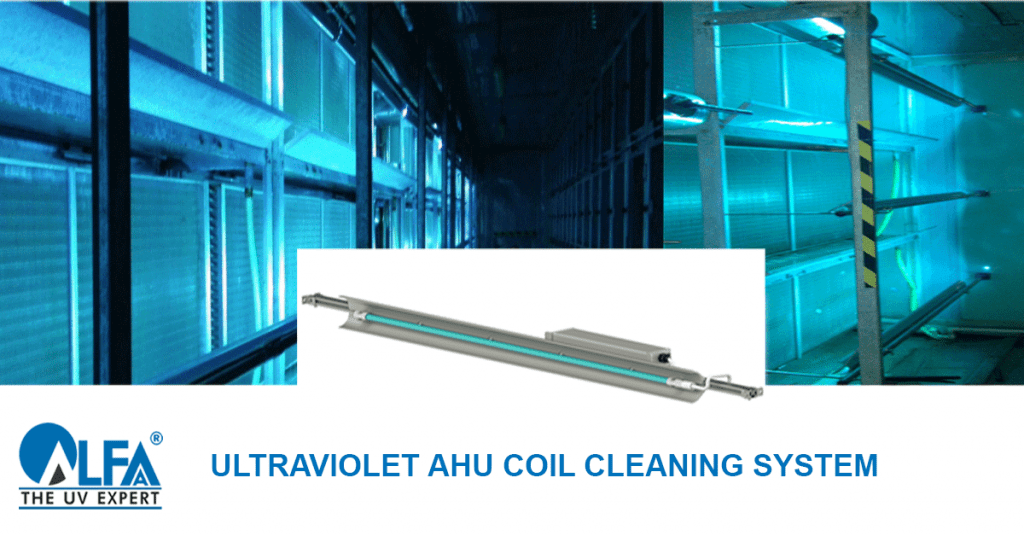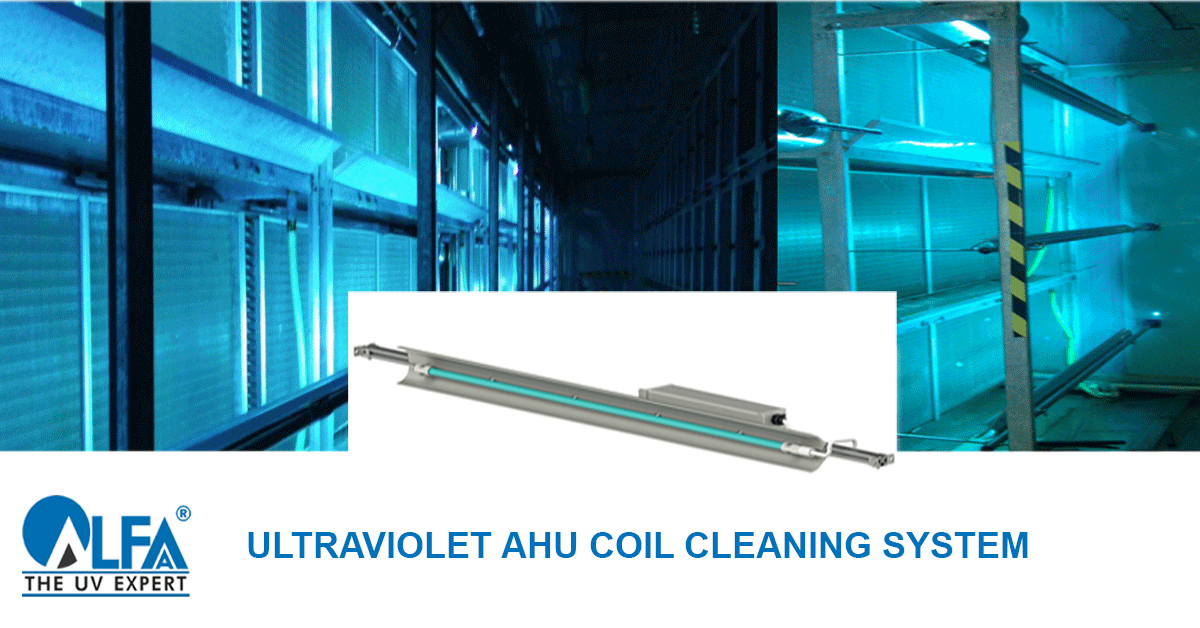 Ultraviolet light is electromagnetic radiation with a wavelength of 254 nanometer which is capable of breaking molecular bonds within a microorganism's DNA. Using UV technology for air disinfection is highly effective in killing bacteria, fungi, and viruses. Well-designed UV air disinfection systems by Alfaa UV, installed within the HVAC system, keep the coils and ducts bacteria free and thereby greatly reduce the chance of cross-contamination.
Feb 2017 :
Alfaa UV won the ASHRAE Acrex Award of Excellence 2017 in the category "Indoor Air Quality" for its Coil Cleaning System UltraCOIL
Feb 2016 :
Alfaa UV won ASHRAE Acrex Award of Excellence 2016 for "Indoor Air Quality" for its Coil Cleaning System UltraCOIL.