How UVGI can reduce the surge in Covid-19 cases
Posted on March 13, 2021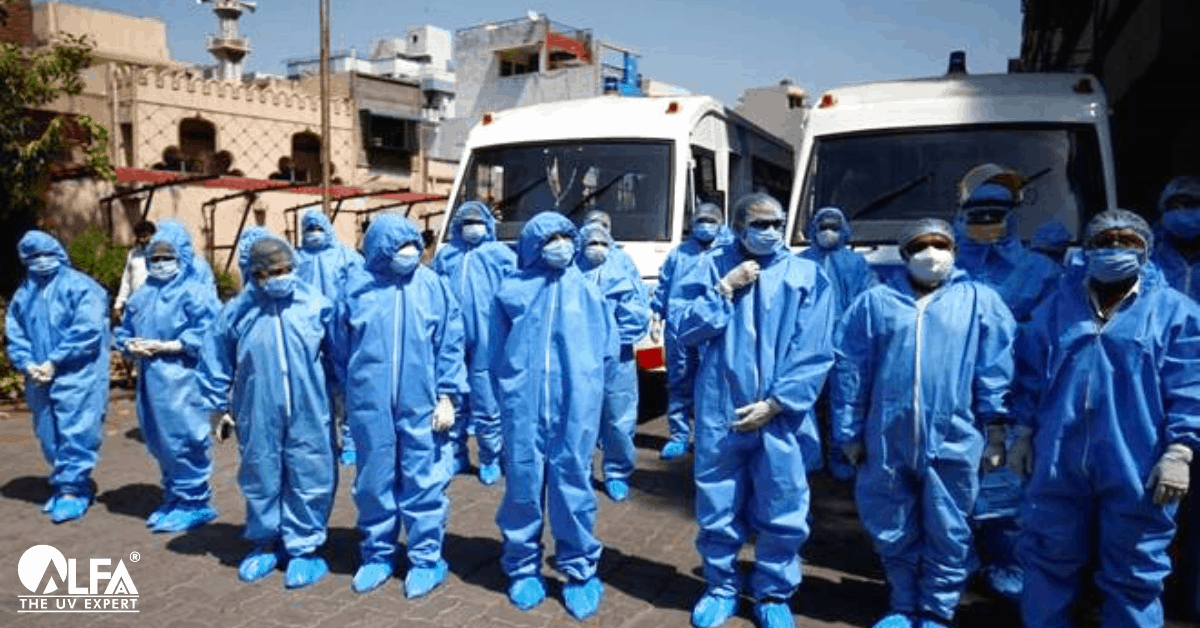 While the distribution of the COVID-19 vaccines is well underway, there is going to be quite a while before everyone gets it. With the recent spike in the number of Covid-19 cases reported in the country, psychiatrists and psychologists have noted a rise in the number of patients struggling with anxiety and depression as well. "As society is now more aware than ever of the impact of germs and viruses such as COVID-19, we expect the demand for protective solutions to increase rapidly," Eiichi Hino, President Honda Access Europe NV, said.
Scientists have been warning for months that the coronavirus could be spread by aerosols – tiny respiratory droplets that people emit when they talk or sneeze and that can linger in the air.
How the Coronavirus spreads through the air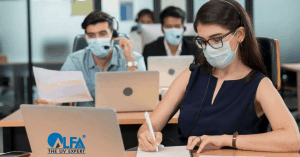 When you talk or sing, the rush of air breaks up strands of mucus in your airways, making the droplets airborne. While larger droplets quickly fall, tiny, light ones can linger in the air. If you're infected, those droplets can contain the coronavirus, and early research suggests it can be viable for many minutes to hours. Aerosol experts Byron Erath, Andrea Ferro and Goodarz Ahmadi of Clarkson University explained the mechanics of aerosols in a recent article for The Conversation. They also discussed what people can do to protect themselves. "Wearing face coverings to decrease airborne exposure risk is critical," they wrote, and "reducing the amount of time you spend in poorly ventilated, crowded areas is a good way to reduce airborne exposure risk." The common advice for social distancing is to stay 6 feet apart. It's easy to remember, but it doesn't account for all aerosol risks – particularly indoors.
Because people infected with SARS-CoV-2 can transmit large amounts of the virus, there is no safe distance in a poorly ventilated room, Erath, Ferro, Ahmadi and their Clarkson University colleague Suresh Dhaniyala wrote in a second article. Air currents from a fan or ventilation system can spread respiratory droplets farther than 6 feet. It is very important as well to have an effective HVAC (Heating, Ventilation and air conditioning System) in offices, hotels, malls and schools to reduce the surge of coronaviruses currently.
Importance of UVGI in Air Disinfection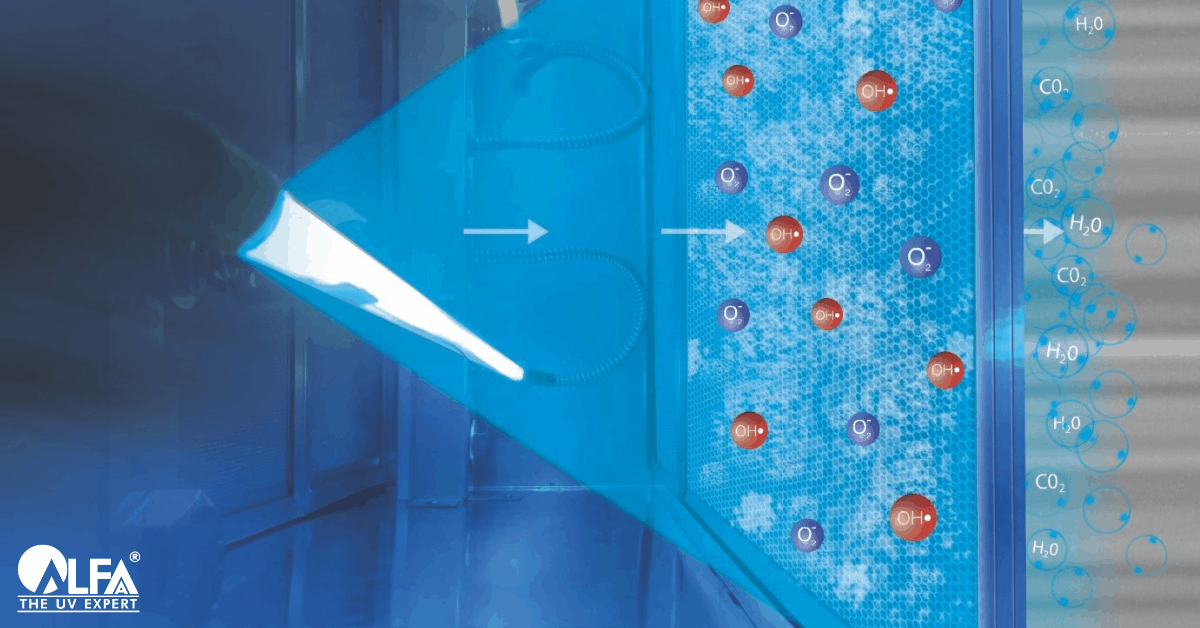 Ultraviolet light has shown great promise in providing effective disinfection of air and surfaces. In response to the outbreak, governments and companies across the world are taking to several sanitation practices including a solution that has been in use for decades for effective disinfection – ultraviolet (UV) light. Ultraviolet Germicidal Irradiation (UVGI) is one such technique that has been effectively used to reduce airborne pathogens in healthcare environments. With this technique, light in the 250nm to 280nm wavelength range (also referred to as the UVC range) disrupts the DNA of harmful microorganisms and renders them unable to reproduce, eliminating the spread of infection. ASHRAE (American Society of Heating, Refrigerating and Air-Conditioning Engineers) recommends the following strategies of interest to address disease transmission: dilution ventilation, laminar and other in-room flow regimes, differential room pressurization, personalized ventilation, source capture ventilation, filtration (central or unitary), and UVGI (upper room, in-room, and in the airstream).
Coronavirus is highly susceptible to germicidal UV irradiation. The table below shows that the susceptibility of coronavirus to UV is greater than 3 times as compared to influenza (common cold) virus.

To elaborate, UVGI replicates UV wavelengths that disinfect contaminated spaces, air, and water. According to the US Centres for Disease Prevention and Control (CDC), UVGI is a promising method for disinfection but the efficacy of it depends on its dose. In 2005, the CDC revised its guidelines for using UVGI with regards to the spread of tuberculosis (TB) in hospital settings.
Alfaa UV's UVGI Solutions
UVGI is primarily delivered with two solutions to reduce airborne diseases-
UVGI Coil Solutions in AHUs
UVGI Duct Solutions in AHUs
Alfaa UV's ULTRACOIL UVGI System ensures deep cleaning of coils in the safest and most eco-friendly way. There is no worry about the damaging of coils, which is highly likely with conventional chemicals and scrubbing methods. The Ultracoil with its unique Parabolic Reflector System proactively removes the bio-films (layer of slimy, sticky substance that houses the bacteria, viruses, mould, spores, etc.), thus ensuring that the air does not get contaminated through the coil and drain pans.
Click on the link  https://www.youtube.com/watch?v=Wym12UHX1Fk&t=2s  to view Alfaa UV's UVGI System in Asia's largest HVAC Air Handling Unit (AHU). Most importantly and especially in the present pandemic, installing a proper UVGI air disinfection system in front of the coil kills such microorganisms and viruses. (Coronaviruses as well), hence disallowing the formation of a biofilm and arresting the transmission of pathogens in the AHU itself.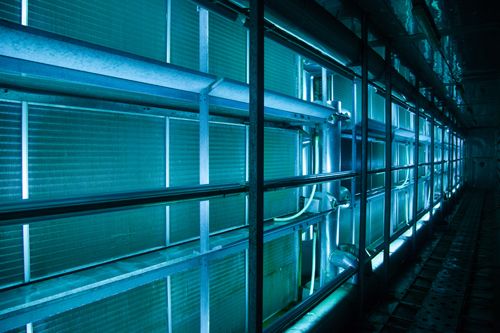 Other benefits of a clean coil (which decreases the pressure drop across itself,) results in the following;
Increase in the thermal efficiency (sensible loads) of the cooling coil.
Decrease in the load on the chiller – hence saving energy on chiller by 10-15%.
Reduction in microbial counts >15 %.
Increasing the life of a coil by avoiding manual cleaning.
Earning IGBC (Indian Green Building Council) points.
Alfaa UV's ULTRADUCT solution provides assured single pass disinfection of airborne bacteria and viruses. It is installed in supply or return ducts. The UltraDUCT also increases the life of HEPA (High-Efficiency Particulate Air) by reducing the load of live organisms.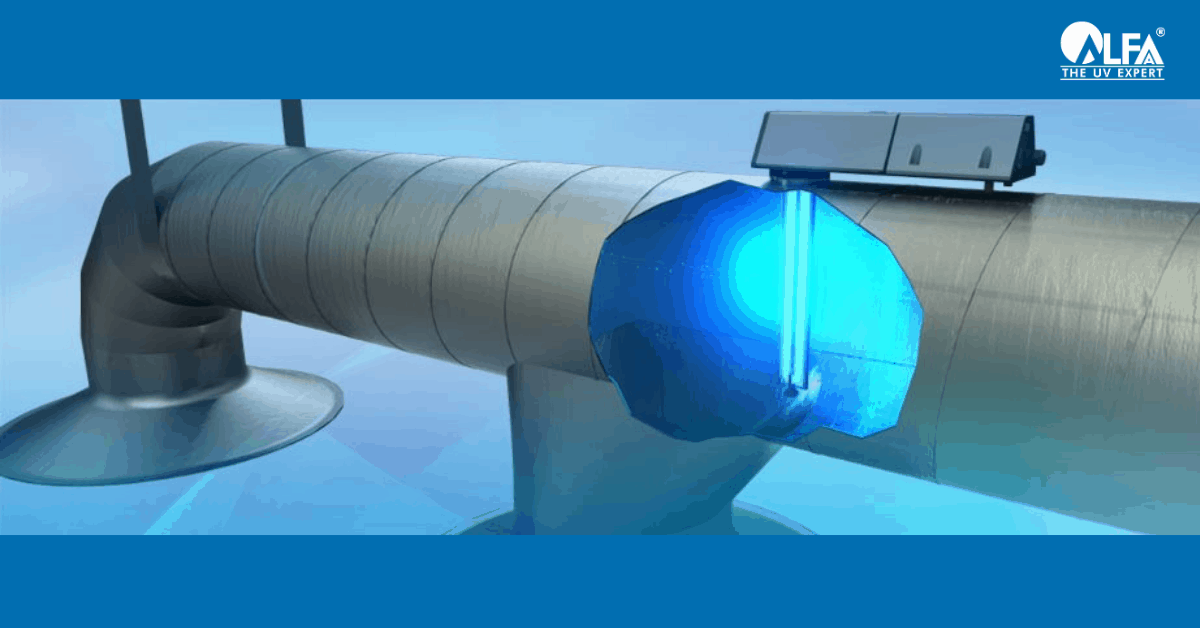 There are various benefits of installing ULTRADUCT in HVAC systems, some of which are listed below:
Improves Indoor air quality.
Helps in eliminating Sick Building Syndrome.
Increases the life of HEPA.
Scientifically designed systems are sized using our proprietary sizing tools based on extensive research.
Computational flow dynamics (CFD) and UV radiation profile modelling details are used to make the system highly efficient and effective.

To see how these UVGI systems work, watch this video https://www.youtube.com/watch?v=z3kWRuEem2g for more information about the process and the product.
There are many reasons to choose Alfaa UV's UltraDuct and UltraCoil UVGI solutions for your air disinfection in Offices, Hotels, malls etc. To know about how we can help you create a COVID free space, call us today on 9833516650 / 8879336026 or visit us here.