How Shopping Malls Can Leverage Alfaa UV's UVGI Solutions to Sanitize During Covid- 19 Crisis
Posted on September 22, 2020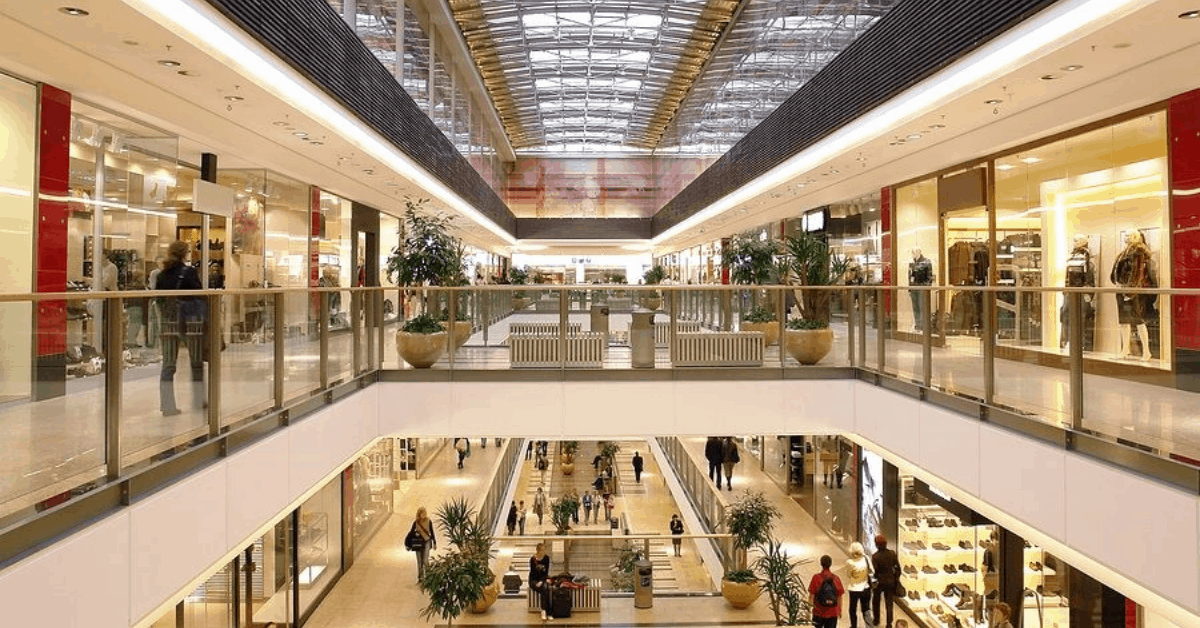 The Situation
As our country is trying to come to terms with the 'new normal' as the result of the outbreak of the COVID-19 virus, there is a greater need for technologies that will equip us to protect ourselves. Shopping Malls have opened while offices, gyms, shops, and restaurants are preparing to open their doors shortly. While working from home, social distancing, and wearing masks have become accepted social norms, the pandemic has underlined the significance of cleaning and disinfection to the fore.
Bacteria, mould, spores, fungi, and viruses like the novel Coronavirus, grow rapidly inside the heating, ventilation, and air conditioning (HVAC) systems and get distributed all over the premise through the air-conditioning ducts. This makes the environment infectious, unhealthy, and unsafe, without us realizing it.
Research has shown that places like shopping malls, hospitals, commercial spaces, IT Parks, and schools are exposed to similar unhealthy environments, which heighten health issues including congestion, headaches, upper respiratory tract ailments, flu, and the novel coronavirus which is responsible for the COVID -19 pandemic. In-person shopping is about creating a relationship and personalized experience, and part of that experience in a COVID-19 world is making sure that your customer feels safe. Stores have always been cleaned to be clean, but now they must be cleaned to disinfect.
Understanding  UV Solutions
Ultraviolet light has shown great promise in providing effective disinfection of air and surfaces. In response to the outbreak, governments and companies across the world are taking to several sanitation practices including a solution that has been in use for decades for effective disinfection – ultraviolet (UV) light. Ultraviolet Germicidal Irradiation (UVGI) is one such technique that has been effectively used to reduce airborne pathogens in healthcare environments. With this technique, light in the 250nm to 280nm wavelength range (also referred to as the UVC range) disrupts the DNA of harmful microorganisms and renders them unable to reproduce, eliminating the spread of infection.
UVGI is primarily delivered with three systems in Shopping Malls:
UVGI Coil Solutions in AHUs
UVGI Duct Solutions in AHUs
Mobile UV Sterilizers for Room and Surface Disinfection
Implementing Alfaa UV's UVGI solutions into your sanitation protocols can help ensure consistency in performance and reduce manual labor time.
1. UltraCOIL by ALFAA UV
Alfaa UV's ULTRACOIL UVGI System ensures deep cleaning of coils in the safest and most eco-friendly way. There is no worry about the damaging of coils, which is highly likely with conventional chemicals and scrubbing methods. The Ultracoil with its unique Parabolic Reflector System proactively removes the bio-films (layer of slimy, sticky substance that houses the bacteria, viruses, mould, spores, etc.), thus ensuring that the air does not get contaminated through the coil and drain pans.
Most importantly and especially in the present pandemic, installing a proper UVGI air disinfection system in front of the coil kills such microorganisms and viruses (Coronaviruses as well), hence disallowing the formation of a biofilm and arresting the transmission of pathogens in the AHU itself.  Other benefits of a clean coil (which decreases the pressure drop across itself,) results in the following;
Increase in the thermal efficiency (sensible loads) of the cooling coil.
Decrease in the load on the chiller – hence saving energy on chiller by 10-15%.
Reduction in microbial counts >15 %.
Increasing the life of a coil by avoiding manual cleaning.
Earning IGBC (Indian Green Building Council) points.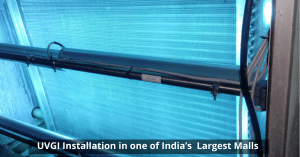 2.UltraDUCT by ALFAA UV
Airborne contamination comes from a variety of sources and circulates majorly through the HVAC system. In-duct ultraviolet germicidal irradiation (UVGI) systems treat moving airstreams in heating, ventilation, and air-conditioning (HVAC) systems by inactivating airborne microorganisms found within. Airborne transmission of diseases through HVAC systems is much more prevalent nowadays than previously encountered. Research has pointed out to COVID 19 spreading faster in indoor spaces which are airconditioned as compared to outdoor spaces with better ventilation.
Alfaa UV's ULTRADUCT solution provides assured single pass disinfection of airborne bacteria and viruses. It is installed in supply or return ducts. The UltraDUCT also increases the life of HEPA (High-Efficiency Particulate Air) by reducing the load of live organisms. There are various benefits of installing ULTRADUCT in HVAC systems, some of which are listed below:
Improves Indoor air quality.
Helps in eliminating Sick Building Syndrome.
Increases the life of HEPA.
Scientifically designed systems are sized using our proprietary sizing tools based on extensive research.
Computational flow dynamics (CFD) and UV radiation profile modeling details used to make the system highly efficient and effective.
Scientifically engineered positioning of UV lamps for air disinfection ensures delivery of optimum UV dosage and maximum efficiency in killing microorganisms.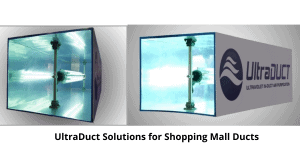 3. STERO-360 UV Sterilizer
With over 22+ years of expertise in UV technology, ALFAA UV has introduced STERO-360 UV Sterilizer for Shopping Malls and Shops, which is an enhanced range of UV sanitizers, to help fight COVID-19 more effectively. A sterilizer that is chemical-free, powerful, and extremely convenient to use, making it the perfect choice for ensuring the safety of individuals within the mall and Food Courts.
The STERO-360 mobile UV Sterilizer machine for shopping malls kills more than 99.99% of bacteria and viruses from any given contaminated space, within minutes. The STERO 360 – UV room sterilizer has standard dimensions to make it compact, and being portable, is easily transportable between rooms.
The STERO-360 UV sterilizer for shopping malls uses UVC light with germicidal properties which, over time has demonstrated significant effectiveness against the surface, air, and water-borne pathogens, and diseases caused both by bacteria and viruses.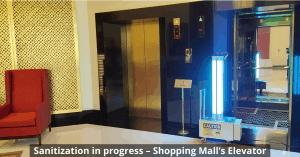 There are many reasons to choose the STERO-360 UV sterilizer along with our Duct and Coil UV solutions for your air disinfection in Shopping Malls. To know how we can help you create a COVID free space, call us today on 9833516650 / 8879336026 or visit us at https://www.alfaauv.com/products/ultrahvac/