Why Restaurants need STERO -360 UV Sterilization Tower for Effective and Rapid Sanitization during Covid 19
Posted on October 13, 2020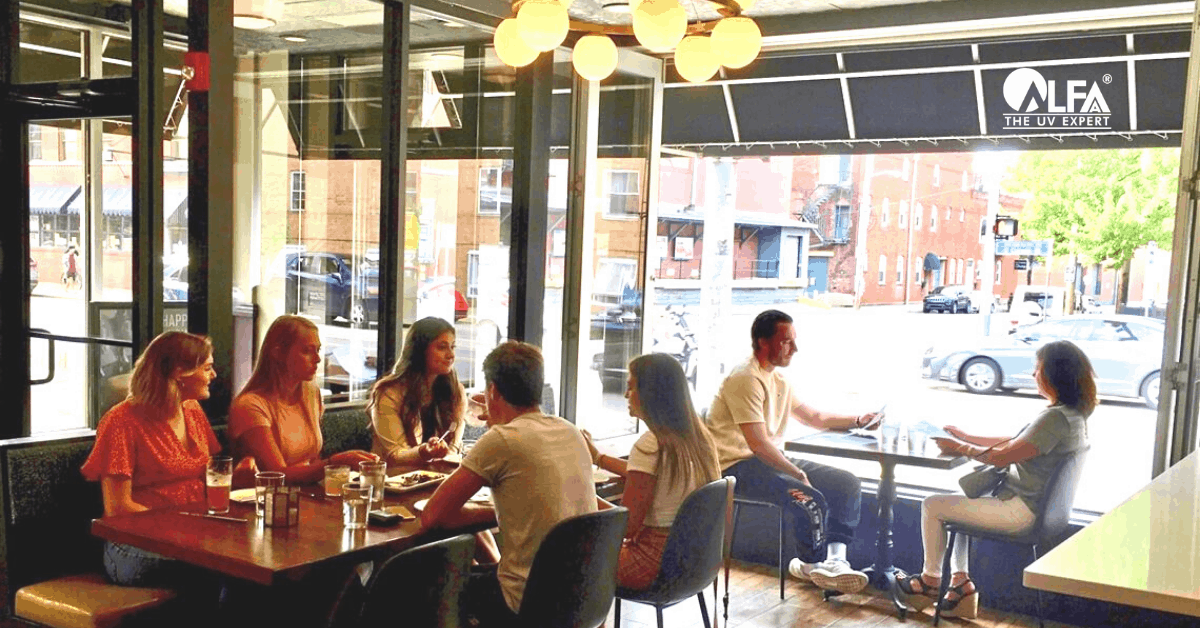 The Impact of Covid-19 on Restaurants
The outbreak of the Coronavirus and the nationwide lockdown has left many restaurants and hotels in dire straits, forcing them to cut down on staff strength or close operations. Mass closure of restaurants has thrown millions of workers and their local suppliers out of work. It has been a tough time for the food and beverage industry in India recently.
Restaurants have never had it easy even before the pandemic. Real estate costs were already high and now the COVID crisis has only worsened the situation for them. Many restaurant brands have transformed into food delivery models. Most of the food business has now shrunk to home delivery services but is that enough to keep the industry afloat? There has been a 70 percent fall in the food delivery business itself.
Maharashtra Unlock 5.0: Reopening of Restaurants
Restaurants in Maharashtra are likely to resume their operations in the month of October. According to officials, the state government is preparing a draft SOP in consultation with various associations representing hotels and restaurants and it is expected to be finalized soon. The implementation of SOP, cleanliness, and social distancing will be the recipe for restaurants. The seating capacity will be at 50% and can go up to even 60% if the space is large enough.
Cleaning and sanitization in Restaurants
Just like rapid sanitization of facilities, Cleaning and sanitizing your restaurant regularly are necessary steps in building trust with customers both during and post COVID-19. Your guests need to know that their safety is your utmost priority. Restaurant owners must maintain safety guidelines including handwashing, cleaning, disinfecting, and COVID-19 outbreak prevention. Cleaning, sanitizing, and disinfecting are important in the foodservice industry to prevent cross-contamination and the spread of viruses.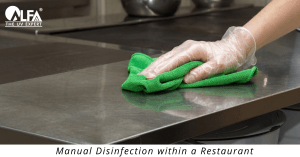 Problems associated with manual disinfection:
First of all, finding a perfect disinfectant is a complex task, and after deciding the right disinfectant you may still not be 100% sure if it is making the surfaces virus-free.
Also, as in the case of sanitizing gym and fitness centres; Daily, weekly, and monthly cleaning is a huge task with limited staff.
Disinfectants and cleaning chemicals occupy too much space. Plus, they can be accidentally spilled or overused by employees, which makes it dangerous.
Some sanitizers need to be tested every day as chlorine can be unstable, especially in a warm area like a kitchen.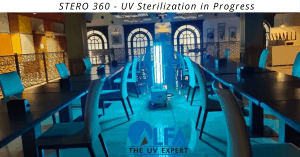 The Effective Solution- STERO-360 UV Sanitizer for Restaurants
STERO-360 UV Sterilizer Machine is an effective one-stop solution for Restaurant sanitization and cleaning. It can kill more than 99.99% of pathogens including Coronaviruses, within minutes.
STERO-360 – UV disinfection system involves minimal human intervention and it helps to reduce the risk of COVID-19 by sanitizing the surfaces of tables, chairs, bottles, and other items on the table, door handles, bathrooms, and floors.
Surface disinfection happens without directly touching any object, thus ensuring the least chances of the machine being contaminated in any way.
It is easy to install, operate, and handle, resulting in ease of all staff members to operate the machine and complete the process of sanitization.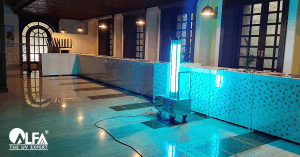 The STERO-360 is an effective UV sterilizer for restaurants which is conveniently portable from one section to another, due to its suitable dimensions.
The STERO-360 is safe for usage, can be controlled by any Wi-Fi enabled device including smartphones; the interface is easily understandable and eases in choosing the right disinfection cycle.
The STERO-360 is also equipped with an integrated data logger, allowing each disinfection cycle to be easily recorded.
Watch the video on how STERO-360 works. STERO-360 UV sterilizer lamp device is highly effective due to its mobility and compact size. Moreover, with its strong power cords and internals, it has the capacity to run continuously all day.  Protective goggles, glass shields, and PPE are required to operate this portable UV room sterilizer in case of manual intervention, or else it can perform on its own and can be scheduled & set up with a timer.
STERO-360 is doing a tremendous job in creating a COVID free space with confidence for Hotels, Hospitals,  workplaces, and many other businesses.
Please call us today on 9833516650 / 8879336026 for a cleaner, safer restaurant solution that will lead to more profitability and effective sterilization. Enquire here now: https://www.alfaauv.com/products/stero-360-sanitizer/