How STERO-360 UV Sanitizer can effectively disinfect hospitals during COVID 19
Posted on July 7, 2020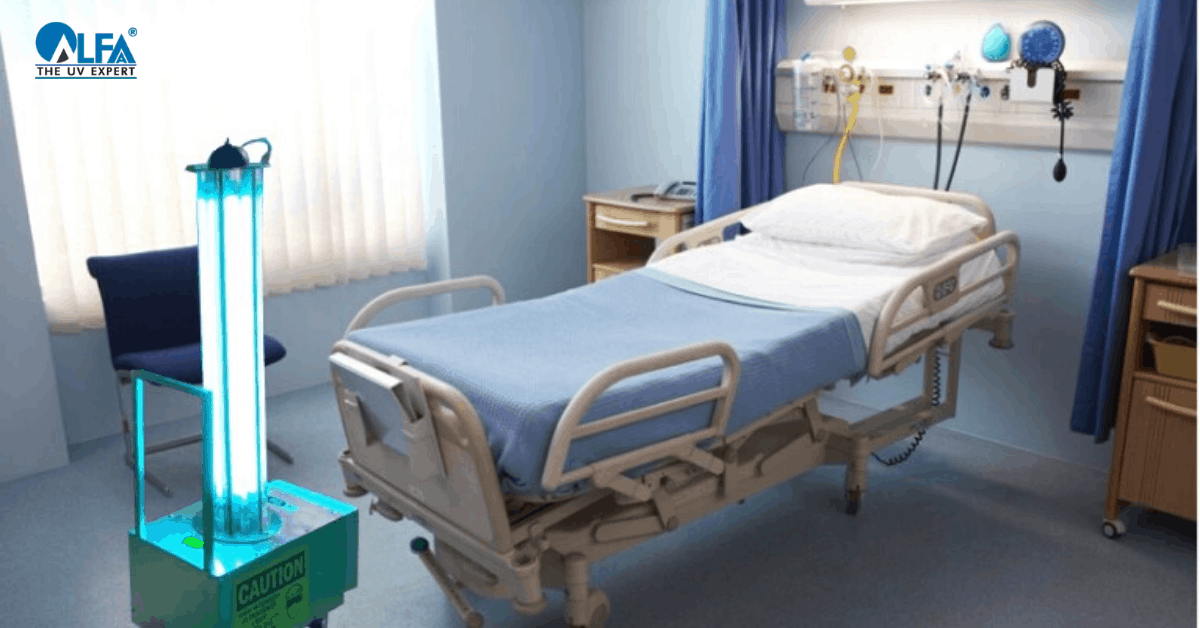 Current Hospital Room Cleaning and Disinfection of Surfaces:
While the COVID-19 virus has created a global pandemic, our medical practitioners are striving relentlessly to attend to COVID-19 patients and contribute to research, in order to save lives. They are the actual heroes on the frontline, putting themselves at considerable risk.
Besides using Personal Protective Equipment (PPE) for Infection Control, healthcare workers are taking other precautionary measures including cleaning and disinfection, in rigorous and conventional ways. Decontamination of patients' rooms through intensive cleaning is a basic requirement to ensure prevention of the transmission of pathogens in the health care environment. Operating theaters, ICUs, general and isolation wards, waiting rooms, hospital kitchens, and washrooms among other spaces, are regularly cleaned and sanitized. Implementing best practices using the conventional methods of cleaning and manual disinfection is effective, but with the ongoing pandemic not showing any significant signs of abating, introducing faster and enhanced sanitization methods are the need of the hour.
Introducing STERO-360 – Portable UV Sterilizer For Hospitals:
With over 22+ years of expertise in UV technology, ALFAA UV has introduced STERO 360 – Room and Surface UV Sanitizer, which is an enhanced range of UV sanitizers, to help fight COVID-19 more effectively. A sterilizer that is chemical-free, powerful, and extremely convenient to use, making it the perfect choice for ensuring the safety of individuals within medical facilities including hospitals and nursing homes.
The STERO-360 UV mobile Sterilizer machine kills more than 99.99% of bacteria and viruses from any given contaminated space, within minutes. The STERO 360 – UV room sterilizer has standard dimensions to make it compact, and being portable, is easily transportable between rooms.
The STERO-360 UV sterilizer uses UVC light with germicidal properties which, over time has demonstrated significant effectiveness against the surface,  air, and water-borne pathogens, and diseases caused both by bacteria and viruses.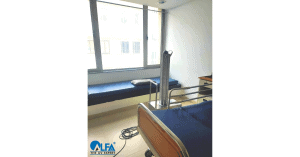 Why Use STERO-360 Portable UV-C Systems For Hospitals??
The STERO-360 UV disinfection system requires minimal human intervention.
The STERO-360 machine is safe, controlled by any Wi-Fi or Bluetooth enabled smart device; and its interface is simple and easy to use, easing selection of the right disinfection cycle
The STERO-360 machine is equipped with Realtime performance validation with NIST/ US FDA approved PRISM Technology- this ensures complete sanitation every single time.
STERO-360  UV sterilizer eliminates more than 99.99%  of bacteria and viruses including Coronavirus.
STERO-360 sterilizer machine comes with a pre-set functionality, which ensures that the device is placed at an ideal location in a given space, each time.
STERO-360 is a high-performance mobile UV sanitizer with 6 high-intensity, UL certified UVGI emitters (Ozone free).
There are many reasons to choose the STERO-360 UV sterilizer for your hospital, nursing home, or clinic. To know how we can help you create a COVID free space, call us today on 9833516650 / 8879336026 or visit us at https://www.alfaauv.com/products/stero-360-sanitizer/