Tackling COVID 19 With UVGI Solutions
Posted on January 28, 2021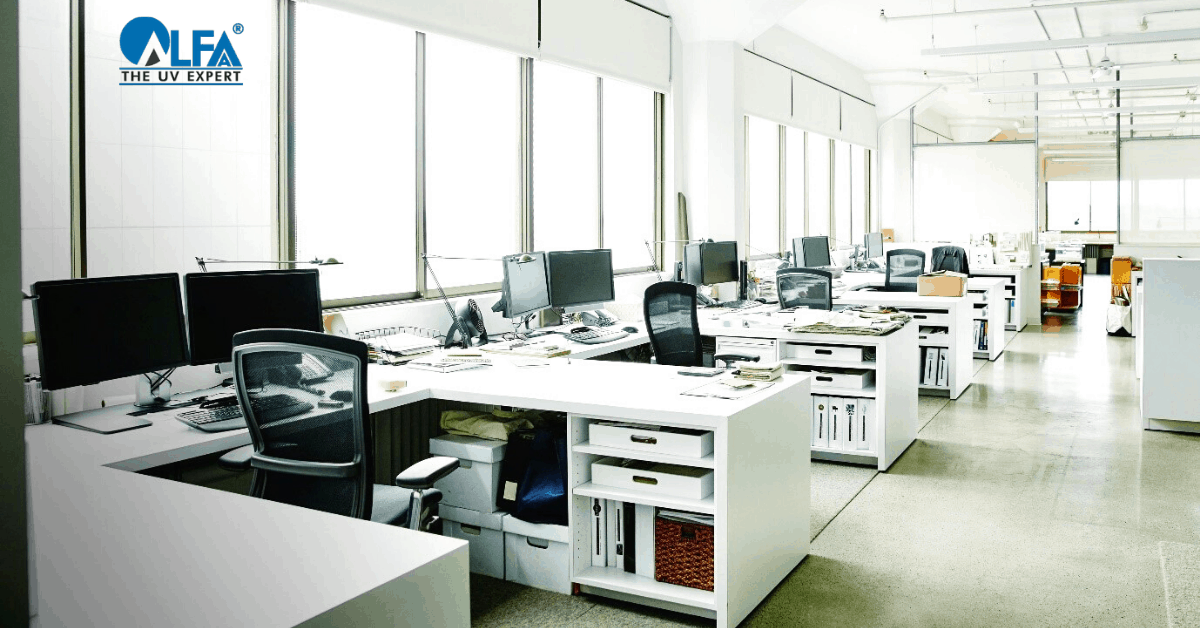 As countries begin relaxing restrictions, questions are being asked on how post-lockdown scenarios will shape-up and what the "new normal" will be. Several countries are mandating behavioural changes, like social distancing and wearing masks, while others have considered issuing immunity passports or risk-free certificates.
Scientists have studied the use of ultraviolet germicidal radiation (UVGI) to detect the virus in schools, restaurants, and other public places. Through this method, ultraviolet (UV) lights would be able to disinfect contaminated public spaces to stop the transmission of the virus.
UV light from the sun has shorter wavelengths than visible light and, therefore, is not visible to the naked eye. The full spectrum of UV radiation is sourced from the sun and can be subdivided into UV-A, UV-B and UV-C rays. In this spectrum, UV-C rays are the most harmful and are completely absorbed by the Earth's atmosphere. Further, while both UV-A and UV-B rays are harmful, exposure to UV-B rays can cause DNA and cellular damage in living organisms.
So, how does UVGI work?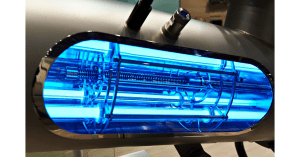 UVGI uses the "destructive properties" of UV light to target pathogens. It is thus considered effective in disinfecting the air and helps in preventing certain infectious diseases from spreading.
To elaborate, UVGI replicates UV wavelengths that disinfect contaminated spaces, air, and water. According to the US Centres for Disease Prevention and Control (CDC), UVGI is a promising method for disinfection but the efficacy of it depends on its dose. In 2005, the CDC revised its guidelines for using UVGI with regards to the spread of tuberculosis (TB) in hospital settings.
According to a report in The New York Times, the approach being suggested by scientists now advises using fixtures containing UVGI lamps that can be installed in the ducts or inside the coils of the AHUs, which are similar to fluorescent lights, which shine light and trap pathogens. UVGI lamps can also be installed in the corners of a room and alternatively, can be installed in air ducts of ventilation systems or portable or fixed air cleaners.
Why UVGI?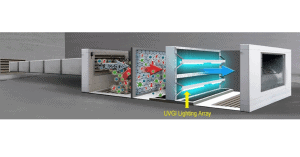 ASHRAE has recognized the health benefits of UVGI and that the technology is a potentially beneficial option that facility managers should consider employing in their buildings. UVGI, also known as UV-C, uses light in the electromagnetic spectrum to kill, or prevent the growth of, virtually all known microorganisms. In HVAC systems, mold and some bacteria can grow in damp areas around cooling coils, drain pans, plenum walls and filters. The growth of microbial deposits leads to coil fouling, which increases coil pressure drop and reduces airflow and heat-exchange efficiency. Installed downstream of the cooling coil in the direction of airflow, UV-C lamps can return HVAC systems to their original, design performance standards, or as-built conditions, in as little as 90 days and cut energy use by 10-25 percent on average. At the same time, UVGI for HVAC systems helps prevent the same microorganisms from being recirculated into the indoor air, thereby impeding disease transmission and/or cross contamination.
For these reasons, ASHRAE states that "Building designers, owners, and operators should give high priority to enhancing well designed, installed, commissioned, and maintained HVAC systems with supplemental…UVGI."
Alfaa UV's UVGI Solutions
UVGI is primarily delivered with three systems in Offices:
UVGI Coil Solutions in AHUs
UVGI Duct Solutions in AHUs
Mobile UV Sterilizers for Room and Surface Disinfection
A) UltraCoil & UltraDuct
Alfaa UV's ULTRACOIL UVGI System ensures deep cleaning of coils in the safest and most eco-friendly way. There is no worry about the damaging of coils, which is highly likely with conventional chemicals and scrubbing methods. The Ultracoil with its unique Parabolic Reflector System proactively removes the bio-films (layer of slimy, sticky substance that houses the bacteria, viruses, mould, spores, etc.), thus ensuring that the air does not get contaminated through the coil and drain pans.
Most importantly and especially in the present pandemic, installing a proper UVGI air disinfection system in front of the coil kills such microorganisms and viruses.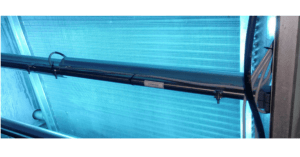 (Coronaviruses as well), hence disallowing the formation of a biofilm and arresting the transmission of pathogens in the AHU itself.  Other benefits of a clean coil (which decreases the pressure drop across itself,) results in the following;
Increase in the thermal efficiency (sensible loads) of the cooling coil.
Decrease in the load on the chiller – hence saving energy on chiller by 10-15%.
Reduction in microbial counts >15 %.
Increasing the life of a coil by avoiding manual cleaning.
Earning IGBC (Indian Green Building Council) points.
Alfaa UV's ULTRADUCT solution provides assured single pass disinfection of airborne bacteria and viruses. It is installed in supply or return ducts. The UltraDUCT also increases the life of HEPA (High-Efficiency Particulate Air) by reducing the load of live organisms.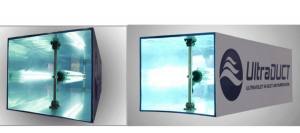 There are various benefits of installing ULTRADUCT in HVAC systems, some of which are listed below:
Improves Indoor air quality.
Helps in eliminating Sick Building Syndrome.
Increases the life of HEPA.
Scientifically designed systems are sized using our proprietary sizing tools based on extensive research.
Computational flow dynamics (CFD) and UV radiation profile modelling details used to make the system highly efficient and effective.
B) STERO-360 UV Sterilizer
With over 22+ years of expertise in UV technology, ALFAA UV has introduced STERO-360 UV Sterilizer for offices, which is an enhanced range of UV sanitizers, to help fight COVID-19 more effectively. A sterilizer that is chemical-free, powerful, and extremely convenient to use, making it the perfect choice for ensuring the safety of individuals within the mall and Food Courts.
The STERO-360 mobile UV Sterilizer machine for offices kills more than 99.99% of bacteria and viruses from any given contaminated space, within minutes. The STERO 360 – UV room sterilizer has standard dimensions to make it compact, and being portable, is easily transportable between rooms.
To see how these UVGI systems work, watch this video https://www.youtube.com/watch?v=z3kWRuEem2g for more information about the process and the product.
There are many reasons to choose Alfaa UV's UltraDuct and UltraCoil UVGI solutions for your air disinfection in Offices. To know about how we can help you create a COVID free space, call us today on 9833516650 / 8879336026 or visit us at https://www.alfaauv.com/products/ultrahvac/