COVID In The Air: Restoring Customer Confidence With UVGI Solutions
Posted on April 29, 2021
The Economic Impact of the Second Wave
A sharp spike in daily cases during the second wave of the Covid-19 pandemic has led to stricter lockdowns in most states. Brokerage firm Nomura recently said in a report that the pace of business activity resumption has taken a huge knock due to the mobility restrictions across Indian states. Domestic air passenger traffic growth contracted 15-17% in April as the spike in Covid-19 infections and fresh restrictions imposed by states are set to delay recovery in travel demand.
According to Dun & Bradstreet, over 82% of small businesses have experienced a negative impact, and 70% believe it will take them nearly a year to recover demand levels before Covid-19. Retailers, restaurant owners, and mall developers said they are staring at a reduction in business, and muted consumer sentiment could further delay recovery. The restrictions imposed across India have already led to a temporary closure of retail outlets selling non-essentials, and the spike in Covid cases is expected to keep consumers indoors for a longer period, denting demand further.  We can only hope that once the second wave has hit its peak and starts receding (in about 2-3 months) businesses that are not wiped off will be limping back to some degree of normalcy and customers will have the courage to walk back into offices and shops. The second wave in all its unexpected fury,  and the fact that precautions cannot be thrown to the wind despite vaccinations,  will see businesses taking more steps to protect themselves by going that extra mile to create an atmosphere of safety in their premises.
Just two weeks ago, the International Monetary Fund upgraded India's economic growth forecast to 12.5% — the quickest rate among major economies. Now, as Covid-19 cases surge the most globally, that bullish view is looking increasingly doubtful. In Delhi, India's political capital, the streets are mostly empty and the markets nearly deserted with almost all shops closed in response to curbs put in place by the local administration to fight the pandemic. The scene is not so different in Mumbai, the financial hub that accounts for 6% of the national output. "This second wave of virus cases may delay the recovery, but it is unlikely in Fitch's view to derail it," the rating company said in an April 22 statement. It stuck to its 12.8% GDP growth forecast for the 12 months through March 2022. We welcome such positive news.
Its COVID In the Air: an established fact
As per NDTV, a new assessment in the medical journal Lancet has found "consistent, strong evidence" that the SARS-CoV-2 virus, which causes COVID-19, is predominantly transmitted through the air. Therefore, public health measures that fail to treat the virus as predominantly airborne leave people unprotected and allow the virus to spread, according to six experts from the UK, USA, and Canada, including Jose-Luis Jimenez, a chemist at the Cooperative Institute for Research in Environmental Sciences (CIRES) and the University of Colorado Boulder.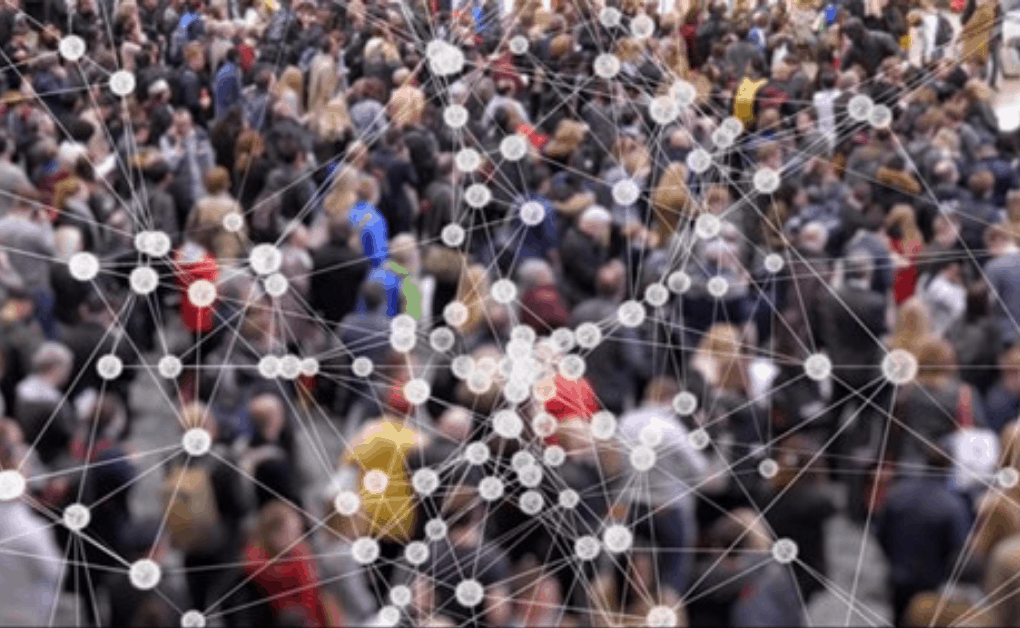 "The evidence supporting airborne transmission is overwhelming, and evidence supporting large droplet transmission is almost non-existent," Jimenez said. "It is urgent that the World Health Organization and other public health agencies adapt their description of transmission to the scientific evidence so that the focus of mitigation is put on reducing airborne transmission." "It is quite surprising that anyone is still questioning whether the airborne transmission is the predominant transmission pathway for this virus or not," said co-author Professor Kimberly Prather, an aerosol scientist from the University of California San Diego. "Only by including inhalation of aerosols at both close and long-range can we explain the many indoor outbreaks that have occurred around the globe.
How can we win back customer confidence?
Research has shown that places like shopping malls, hospitals, commercial spaces, IT Parks, food courts, and schools are exposed to unhealthy environments, which can heighten health issues including congestion, headaches, upper respiratory ailments, flu, and the novel coronavirus which is responsible for the COVID -19 pandemic.  Hence, it is important to not only purify the indoor air but also to completely decontaminate the harmful pathogens present in it. As our country is trying to come to terms with the 'new normal' as the result of the outbreak of the COVID-19 virus, there is a greater need for technologies that will equip us to protect ourselves. Scientists have studied the use of ultraviolet germicidal radiation (UVGI) to disinfect the virus in schools, restaurants, and other public places. Through this method, ultraviolet (UV) lights would be able to disinfect contaminated public spaces to stop the transmission of the virus.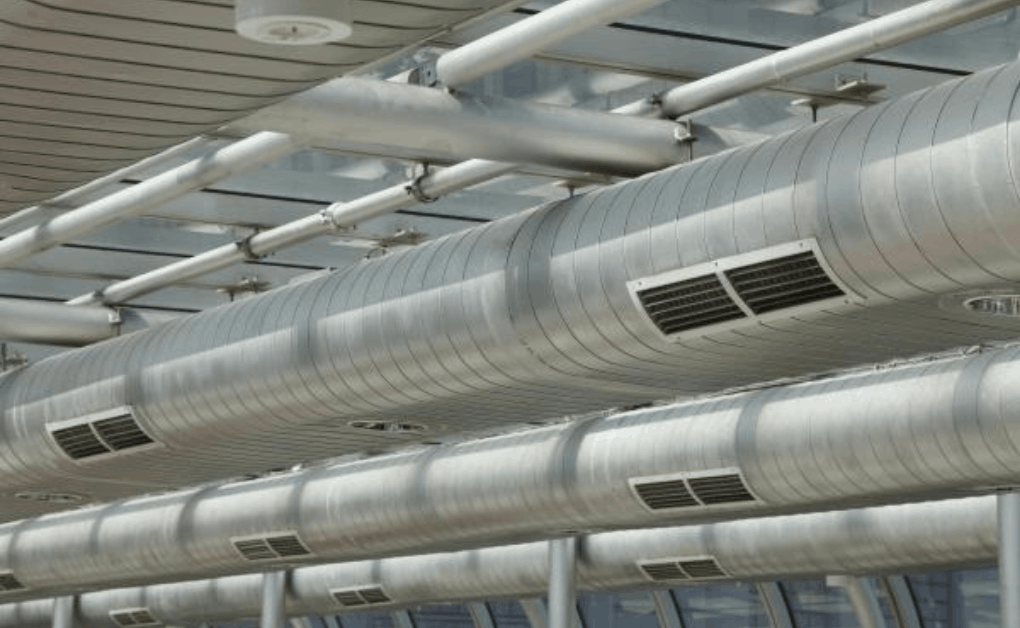 UVGI To the Rescue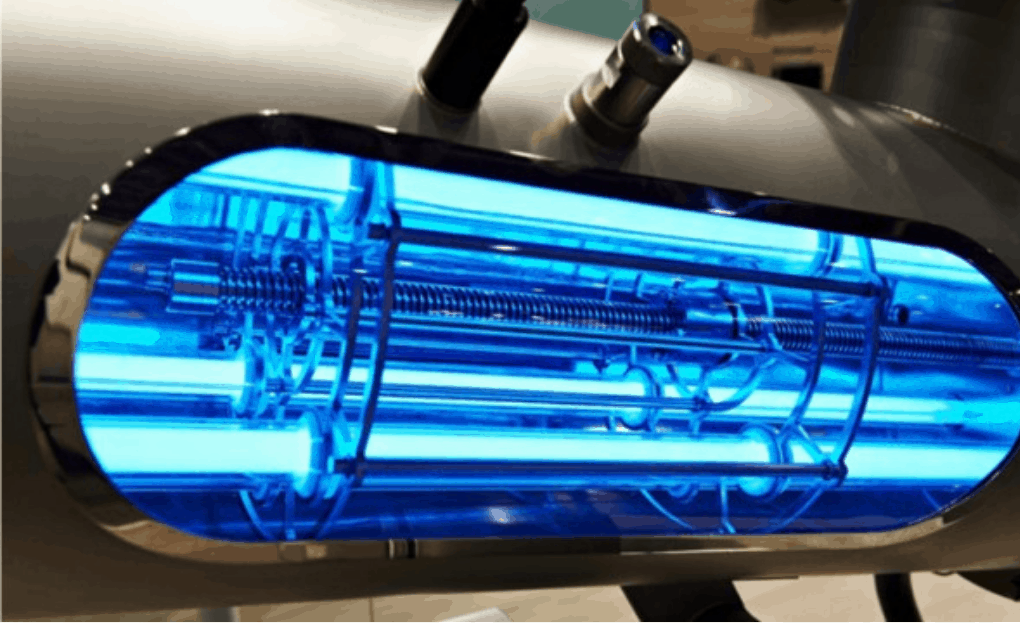 UVGI uses the "destructive properties" of UV light to target pathogens. It is thus considered effective in disinfecting the air and helps in preventing infectious diseases from spreading.
To elaborate, UVGI replicates UV wavelengths that disinfect contaminated spaces, air, and water. According to the US Centres for Disease Prevention and Control (CDC), UVGI is a promising method for disinfection but the efficacy of it depends on its dose. In 2005, the CDC revised its guidelines for using UVGI with regards to the spread of tuberculosis (TB) in hospital settings.
According to a report in The New York Times, the approach being suggested by scientists now advises using fixtures containing UVGI lamps that can be installed in the ducts or inside the coils of the AHUs, which are similar to fluorescent lights, which shine light and trap pathogens. UVGI lamps can also be installed in the corners of a room and can be installed in air ducts of ventilation systems or portable or fixed air cleaners.
ASHRAE has already recognized the health benefits of UVGI in HVAC systems and that the technology is a potentially beneficial option that facility managers should consider employing in their buildings. UVGI, also known as UV-C, uses light in the electromagnetic spectrum to kill, or prevent the growth of, virtually all known microorganisms. In HVAC systems, mould and microorganisms can grow in damp areas around cooling coils, drain pans, plenum walls, and filters. The growth of microbial deposits leads to coil fouling, which increases coil pressure drop and reduces airflow and heat exchange efficiency. Installed downstream of the cooling coil in the direction of airflow, UV-C lamps can return HVAC systems to their original, design performance standards, or as-built conditions, in as little as 90 days and cut energy use by 10-25 percent on average. At the same time, UVGI for HVAC systems helps prevent the same microorganisms from being recirculated into the indoor air, thereby impeding disease transmission and/or cross-contamination.
For these reasons, ASHRAE states that "Building designers, owners, and operators should give high priority to enhancing well designed, installed, commissioned, and maintained HVAC systems with supplemental…UVGI."  One way of restoring consumer confidence will be to use UVGI in all indoor spaces and communicate that to the consumer.
Alfaa UV's UVGI Solutions
A UVGI solution from Alfaa UV, a company with more than 2 decades of experience in UV technology, has played its role in mitigating the risk of spread of infection during the pandemic in India.  Indoor spaces are protected with proper UVGI solutions applied to HVAC systems and surface treatment.  As the evidence towards transmission through air vs surface gains weight, Alfaa's UVGI solutions for HVAC are gaining in popularity as a practical step in mitigating the risk of Covid 19.
Alfaa UV's ULTRACOIL UVGI System ensures deep cleaning of coils in the safest and most eco-friendly way. There is no worry about the damaging of coils, which is highly likely with conventional chemicals and scrubbing methods. The Ultracoil with its unique Parabolic Reflector System proactively removes bio-films (layer of slimy, sticky substance that houses the bacteria, viruses, mould, spores, etc.), thus ensuring that the air does not get contaminated through the coil and drain pans.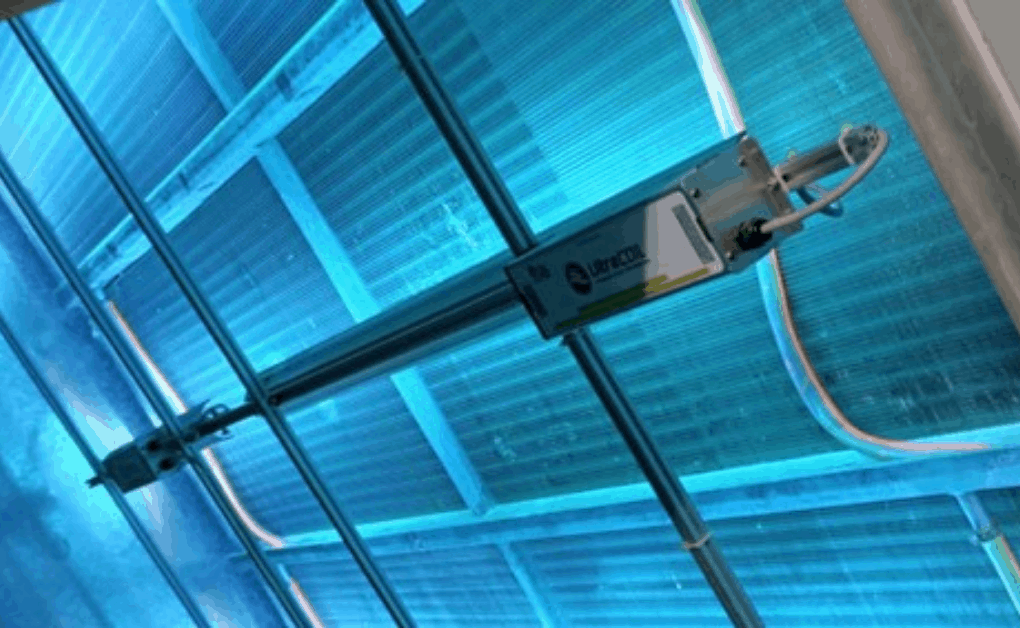 Most importantly and especially in the present pandemic, installing a proper UVGI air disinfection system in front of the coil kills such microorganisms and viruses. (Coronaviruses as well), hence disallowing the formation of a biofilm and arresting the transmission of pathogens in the AHU itself.  Other benefits of a clean coil (which decreases the pressure drop across itself,) results in the following:
Increase in the thermal efficiency (sensible loads) of the cooling coil.
Decrease in the load on the chiller – hence saving energy on chiller by 10-15%.
Reduction in microbial counts >15 %.
Increasing the life of a coil by avoiding manual cleaning.
Earning IGBC (Indian Green Building Council) points
Alfaa UV's ULTRADUCT solution provides assured single pass disinfection of airborne bacteria and viruses. It is installed in supply or return ducts. The UltraDUCT also increases the life of HEPA (High-Efficiency Particulate Air) by reducing the load of live organisms.

There are various benefits of installing ULTRADUCT in HVAC systems, some of which are listed below:
Helps significantly in the fight against Covid 19.
Improves overall Indoor air quality.
Helps in eliminating Sick Building Syndrome.
Increases the life of HEPA.
Scientifically designed systems based on extensive research.
Highly effective UVGI using Computational flow dynamics (CFD) and UV radiation profile modeling.
Watch this video https://www.youtube.com/watch?v=z3kWRuEem2g for more information about the process and the product to see how these UVGI systems work
There are many reasons to choose Alfaa UV's UltraDuct and UltraCoil UVGI solutions for your air disinfection in Commercial and Industrial areas. To know about how we can help you create a COVID free space, call us today on 9833516650 / 8879336026 or visit us at UVGI Air Disinfection
Like this blog?  Please Share!