"Microbiological Standard to become trusted mark of water purification industry": Rajul Parikh, President, WQIA
Posted on September 18, 2015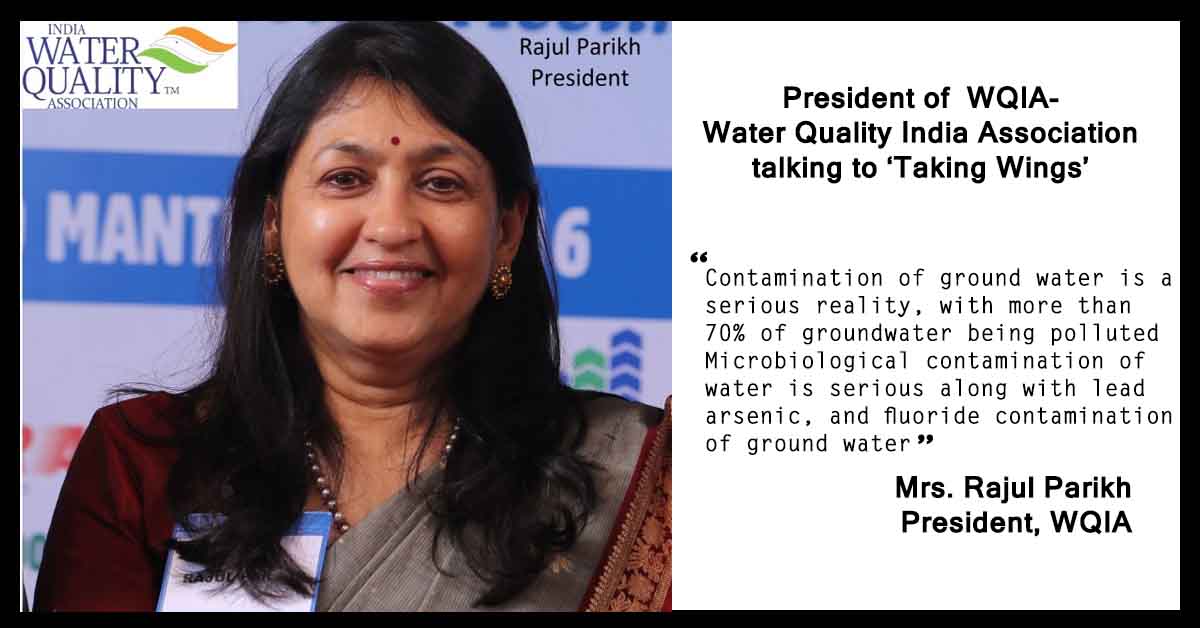 Rajul Parikh has been appointed as president of WQIA – Water Quality India Association. The interview is taken when she took charge as the president. In the interview given to Taking Wings, Rajul Parikh talks about the vision of WQIA. Rajul Parikh is the co-founder and director of Alfaa UV, comes with a vast knowledge of quality of water and water purification systems. She is also a recipient of the International Award of Merit by WQA (Water Quality Association, USA) and has served the water industry for more than 20 years.
She further talks about the product certification program launched by WQIA. In this certification program, products which meet with the stringent microbiological norms will be given a unique seal of purity. In India ground water and surface water are heavily polluted and short in supply. Consumers can be made aware of various water purification technologies.
Talking about the key focus as a president of WQIA she said that key focus would be to enroll a majority of players of the water purification industry into WQIA association. This will help in raising the general standards of quality in the industry.
Read full article here : Go to the site