Rajul Parikh receives National Award for Marketing Excellence
Posted on July 27, 2015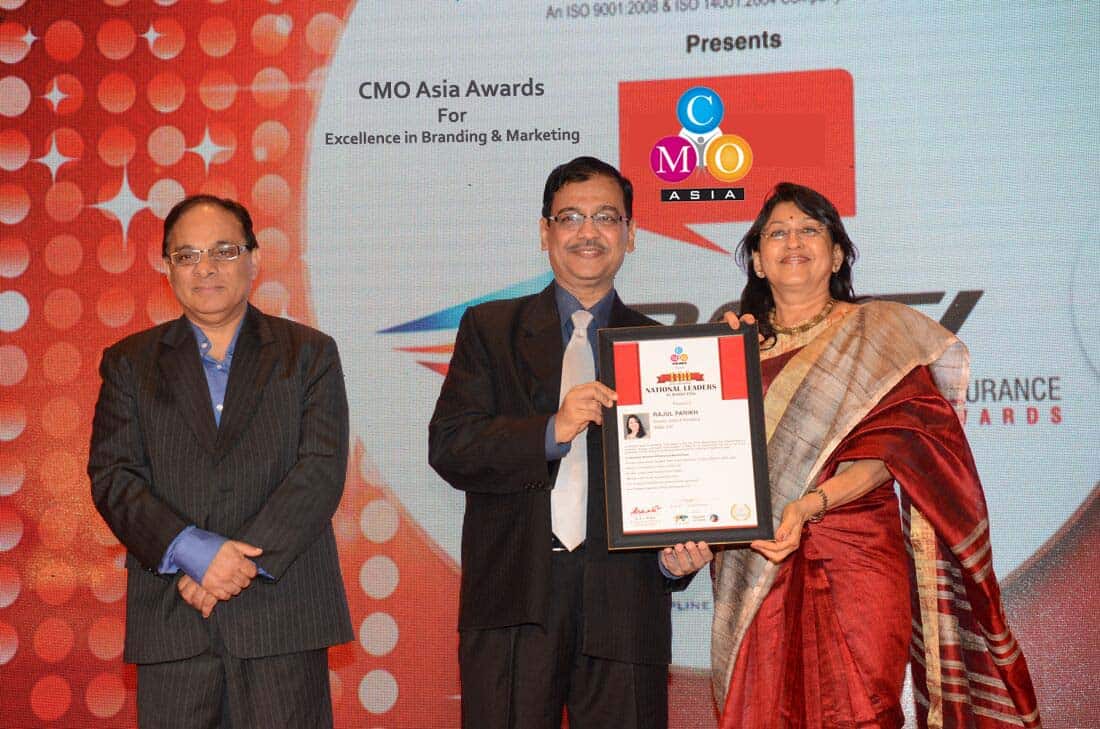 Mrs Rajul Parikh, Co-founder and Director-Sales & Marketing, Alfaa UV receives a national award for her work and contribution in marketing and branding. Event was organised by CMO Asia at Taj end.
She was honored amongst the "100 Most Influential leaders In Marketing" award ceremony organized by CMO Asia in Mumbai. Rajul Parikh said, "This award has recognised the efforts put in by the entire team of AlfaaUV for introducing world-class technology in UV purification and setting benchmarks in introducing products and services of international standard in the area of water and air-purification in India."
Financial Express covered the news in their segment Express Pharma.
Read full news coverage at financial express Read here