Rajul Parikh has been elected as PRESIDENT of WQIA (Water Quality India Association)
Posted on September 14, 2015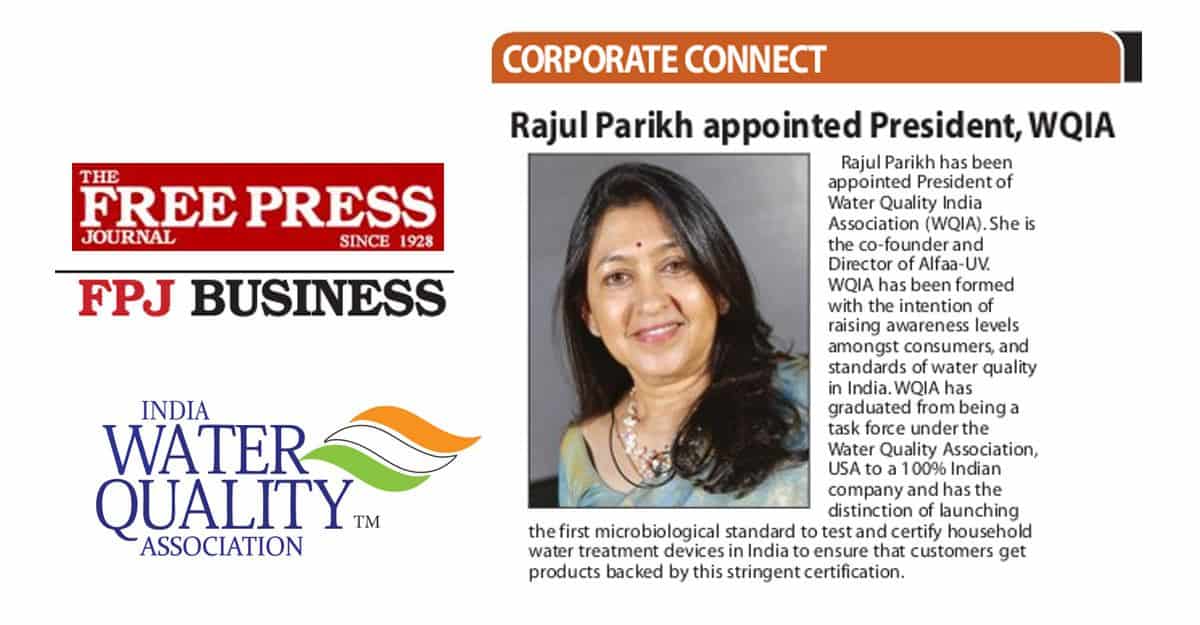 Alfaa UV's co-founder, director Rajul Parikh has been elected as the president of WQIA (Water Quality India Association).
Water Quality India Association (WQIA) is a not-for-profit company under the Companes Act 2013, especially formed to address issues of water quality in India, and to raise awareness levels and standards of water quality, benefiting both consumers and industry.
Her key focus will be to enroll a majority of players into the association. Also to roll out the Microbiological Standards and make WQIA  popular as a trusted mark.
Check the news coverage in Free Press Journal here… Read more