Interview in Express Pharma
Posted on August 21, 2015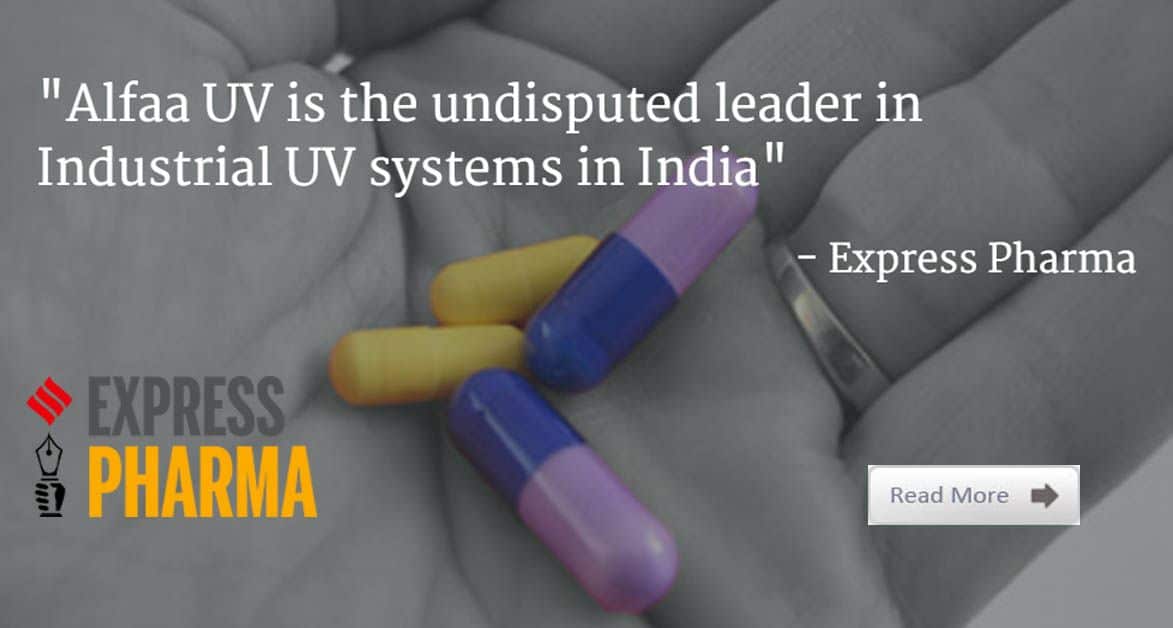 Mr. Ankur Parikh has given an interview to ExpressPharma. Express Pharma is India's foremost pharmaceutical and biotechnology publication.
In the interview, Mr Ankur Parikh talks about Alfaa's UV system range useful for pharmaceutical sector. Water quality is a critical factor in the manufacturing of pharma products. Almost 90 percent of the product is water.
'Alfaa UV is the undisputed leader in Industrial UV systems in India' – says ExpressPharma
Alfaa UV's product "Biopure Series" is used for TOC reduction, ozone destruction. It is also used in the processes of washing lines, loop lines and liquid oral lines. Biopure Series UV systems help provide microorganism free water of highest standards of regulatory bodies such as US FDA quality procedures.
Read full article here Read More