International Conference On Sustainable Solutions To Achieve Safe Drinking Water
Posted on December 14, 2017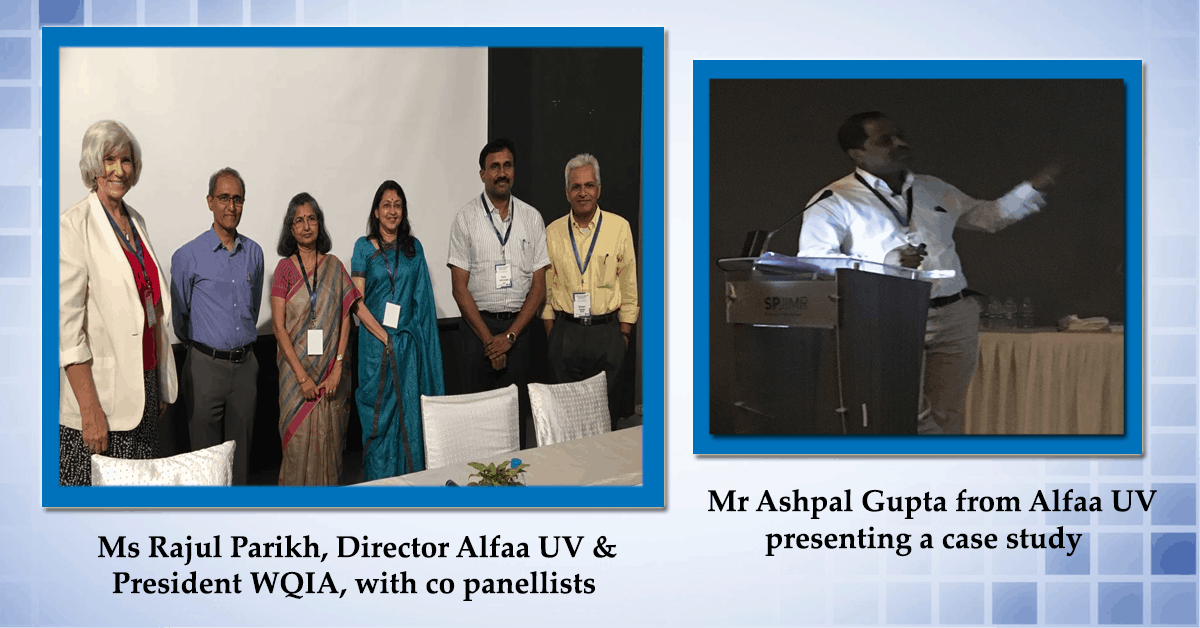 Bhavan's Research Centre & Department of Microbiology, Mumbai, held a two day international conference titled: SUSTAINABLE SOLUTIONS IMPLEMENTED TO ACHIEVE SAFE DRINKING WATER AND BEYOND……at SPJIMR Auditorium, Bhavan's College Mumbai.
Many international speakers were present including Professor Dr Joan Rose, winner of the 2016 Stockholm Water Prize.
As a program partner, Alfaa UV presented a case study titled – "Disinfection of Waste Water using UV Technology", which showcased the benefits of using UV over Chlorine for disinfection of waste water for reuse purposes. UV being a cost effective and green technology offers superior benefits over Chlorine in wastewater disinfection, as was validated by the case study.
Ms Rajul Parikh, Director Alfaa UV, and President, Water Quality India Association, participated in a panel discussion where experts discussed sustainable solutions for the future and the way forward in a world where problems of both quality and quantity of water were growing rapidly.