FUTURE PANDEMICS COULD BE MORE LETHAL THAN COVID-19. CAN UVGI SOLUTIONS TACKLE THIS?
Posted on December 28, 2021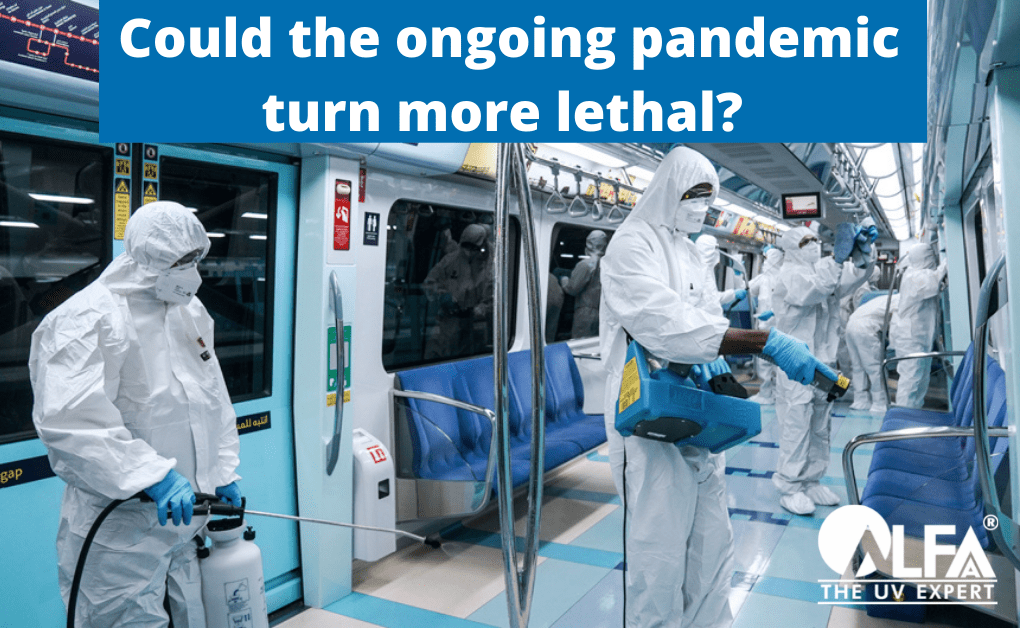 Oxford Vaccine Creator Study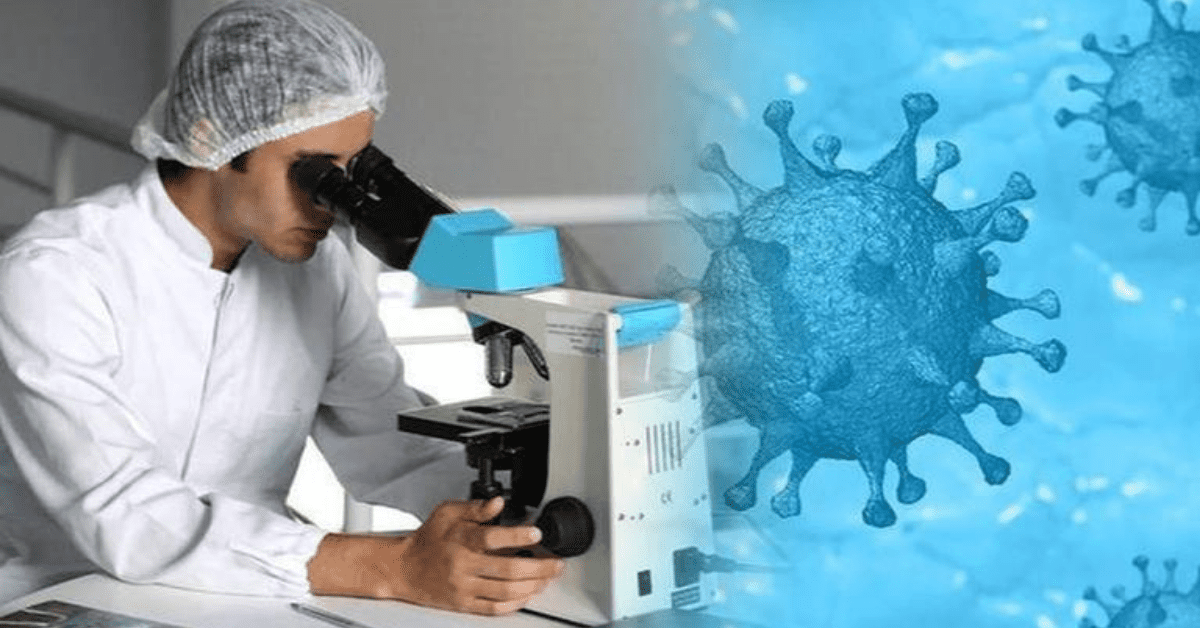 The Oxford Vaccine Group and the University of Oxford's Jenner Institute and have been at the forefront of scientific endeavors to develop vaccines for diseases of major global importance for more than 30 years. Oxford's coronavirus vaccine has been approved for use in a number of countries, marking an important milestone in the fight against COVID-19. Professor Sarah Gilbert is the Oxford Project Leader for ChAdOx1 nCoV-19, a vaccine against the novel coronavirus, SARS-CoV-2, with approval for use in many countries around the world. (research.ox.ac.uk).
Sarah Gilbert in the Richard Dimbleby Lecture said that future pandemics could be even more lethal than COVID-19 so the lessons learned from the outbreak must not be squandered and the world should ensure it is prepared for the next viral onslaught. Gilbert said the Omicron variant's spike protein contained mutations known to increase the transmissibility of the virus. She further said that there are additional changes that may mean antibodies induced by the vaccines, or by infection with other variants, may be less effective at preventing infection with Omicron. Until we know more, we should be cautious, and take steps to slow down the spread of this new variant which seems to be infecting people at a galloping speed. Omicron, like Delta, is an airborne pathogen and its spread is mainly through the air.  Among tried and tested methods to destroy airborne pathogens, UVGI is one technology that is highly recommended by ASHRAE for its effectiveness against viruses, bacteria, and mold spores.
Corona virus Vaccination and the Variants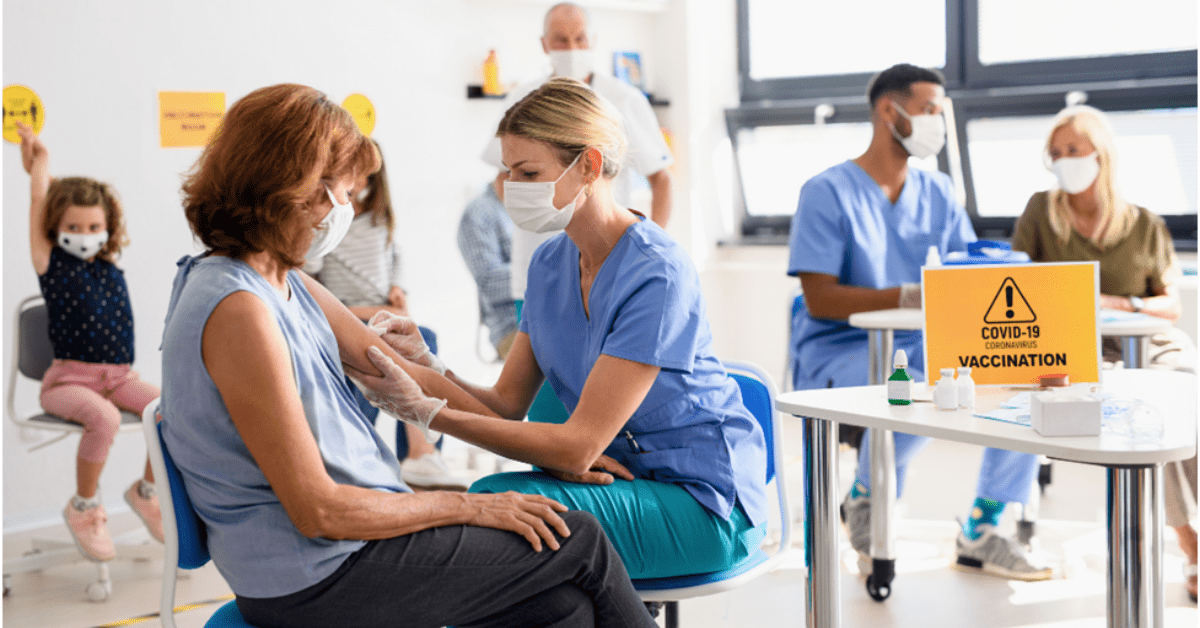 The novel corona virus has killed 5.26 million people across the world, in less than 24 months,  according to Johns Hopkins University. The pandemic has wiped out trillions of dollars in economic output and turned life upside down for billions of people. The new COVID-19 variant Omicron is causing havoc once again all over the world. Following an unexpected increase in Omicron cases, several countries have updated their COVID guidelines, implemented lockdowns, and urged everyone to take precautions.
The silver lining is that COVID-19 vaccines have been shown to reduce the severity of the disease. According to the Ministry of Health and Family Welfare, India has administered 1,37,46,13,252 vaccine doses so far in the ongoing nationwide COVID vaccination drive. While people who have had both shots are still susceptible to the virus, the consequences are said to be milder, with rare cases of hospitalization and death. Although it is too early to speculate, experts believe that the Omicron has the ability to escape immunity, both from vaccines and natural infection, due to its 30+ mutations in the spike protein. Knowing that India has previously battled and survived the implications of a deadly variant, experts are now concerned about the new COVID variant that is said to be highly transmissible. The Delta and Omicron have both been declared 'variants of concern' by the World Health Organization (WHO).
Could Omicron Cause another Wave?

On Nov 25, 2021, about 23 months since the first reported case of COVID-19 and after a global estimated 260 million cases and 5·2 million deaths, a new SARS-CoV-2 variant of concern (VoC), Omicron, was reported. The  World Health Organization classified Omicron as a variant of concern due to the number of mutations that might help it spread or evade antibodies from prior infection or vaccination. The variant that was first identified in South Africa has now been detected on every continent outside of Antarctica.
During the second wave of COVID-19, India witnessed a tragic loss of life. Many people died, and others are still suffering from the infection's side effects. The Delta variant, which is believed to have sparked the second wave, is still prevalent and infects a large number of people. It was first discovered in India and is now found in a variety of countries. In light of the new COVID variant  Omicron, experts have seen a sudden rise in the number of COVID-19 cases, which could indicate the possibility of a third wave. The number of cases of Covid's fast-spreading strain Omicron has crossed the 400 -mark in India, the Union Health Ministry said.
The primary concerns about Omicron are whether it is more infectious or severe than other VOCs, as well as whether it can circumvent vaccine protection. According to The Lancet Journal, conclusions based on known mutations and preliminary observations, indicate that Omicron might spread faster and might escape antibodies more readily than previous variants, thereby increasing cases of infection and cases of mild breakthrough infections in people who are vaccinated. On the basis of data from previous VOCs, people who are vaccinated are likely to have a much lower risk of severe disease from Omicron infection. A combination prevention approach of vaccination and public health measures is expected to remain an effective strategy. As per recent findings, a third COVID wave could be expected early next year between January and February 2022. However, experts believe the implications could be mild.
Can UVGI Solution Slow the Spread?

It is clear that staying at home alone may not be enough to prevent the spread of COVID-19; as a result, innovative disinfection technologies, such as UV radiation (UVGI), have gained a lot of attention in addition to traditional preventive measures. Ultraviolet Germicidal Irradiation(UVGI) is a disinfection method that uses short-wavelength ultraviolet light to kill or inactivate microorganisms by destroying nucleic acids and disrupting their DNA, leaving them unable to perform vital cellular functions. It is now becoming widely accepted that transmission of SARS-CoV-2 virus particles through tiny respiratory droplets, is one of the main ways Covid-19 spreads between people.
Ultraviolet Germicidal Irradiation (UVGI) can be used in conjunction with HVAC systems in spaces to disinfect air and surfaces to reduce disease transmission, control biofouling of cooling coils in air-handling units, and improve indoor air quality (IAQ). In-duct Ultraviolet Germicidal Irradiation (UVGI) systems can be used to disinfect pathogenic particles transported by air moving through ventilation systems. The use of this technology escalated amid the COVID-19 pandemic as Coronavirus is highly susceptible to germicidal UV irradiation. Ultraviolet light has shown great promise in providing effective disinfection of air and surfaces. In response to the outbreak, governments and companies across the world are taking to several sanitation practices including a solution that has been in use for decades for effective disinfection – ultraviolet (UV) light. Ultraviolet Germicidal Irradiation (UVGI) is one such technique that has been effectively used to reduce airborne pathogens in healthcare environments

And since we spend most of our time indoors and due to airborne infectious diseases like the current novel corona virus (COVID-19) pandemic, countermeasures that reduce the risk of pathogen transmission are essential for maintaining a healthy indoor environment.
UV light is commonly used to kill microbes in hospitals and laboratories. Researchers have discovered that people may be safe in the presence of a shorter wavelength of microbe-killing UV light, potentially transforming it into a new tool that could help to slow the spread of viruses in places like schools, crowded airplanes, food processing plants, and even operating rooms and labs.
Alfaa UVGI Solution
UVGI is primarily delivered with two solutions to reduce airborne diseases-
1. UVGI Coil Solutions in AHUs
Alfaa UV's ULTRACOIL UVGI System ensures deep cleaning of coils in the safest and most eco-friendly way. There is no worry about the damaging of coils, which is highly likely with conventional chemicals and scrubbing methods. The Ultracoil with its unique Parabolic Reflector System proactively removes the bio-films (layer of slimy, sticky substance that houses the bacteria, viruses, mold, spores, etc.), thus ensuring that the air does not get contaminated through the coil and drain pans.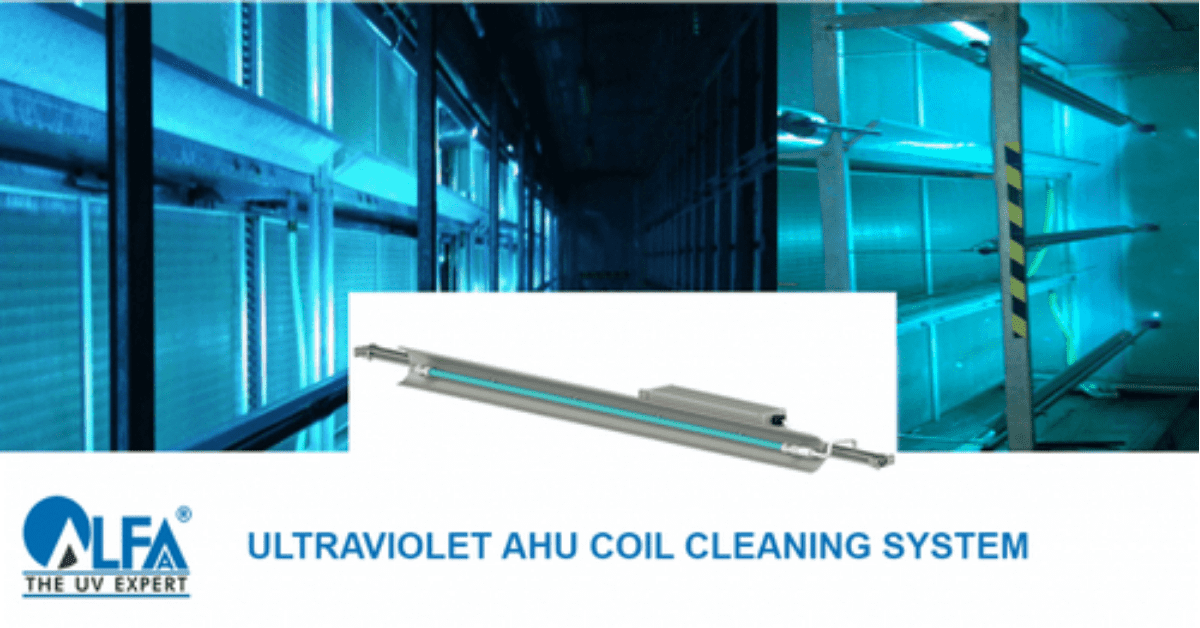 Click on the link  https://www.youtube.com/watch?v=Wym12UHX1Fk&t=2s  to view Alfaa UV's UVGI System in Asia's largest HVAC Air Handling Unit (AHU). Most importantly and especially in the present pandemic, installing a proper UVGI air disinfection system in front of the coil kills such microorganisms and viruses. (Corona viruses as well), hence disallowing the formation of a biofilm and arresting the transmission of pathogens in the AHU itself.
2. UVGI Duct Solutions in AHUs
Alfaa UV's ULTRADUCT solution provides assured single pass disinfection of airborne bacteria and viruses. It is installed in supply or return ducts. The UltraDUCT also increases the life of HEPA (High-Efficiency Particulate Air) by reducing the load of live organisms.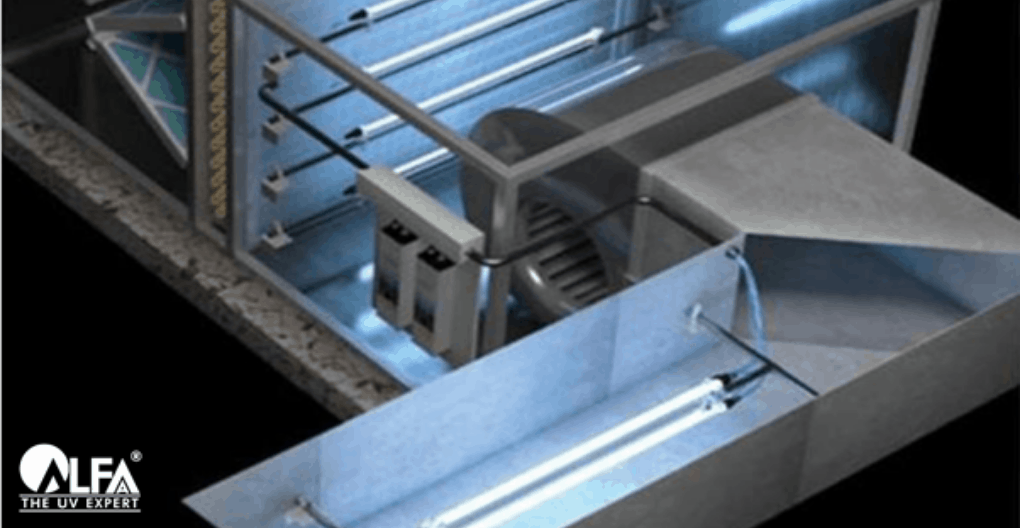 To see how these UVGI systems work, watch this video https://www.youtube.com/watch?v=z3kWRuEem2g for more information about the process and the product.
There are many reasons to choose Alfaa UV's UltraDuct and UltraCoil UVGI solutions for your air disinfection in Offices, Hotels, malls, etc. To know about how we can help you create a COVID-free space, call us today on 9833516650 / 8879336026 or visit us here.