WATER INDIA EXPO, KOLKATA
Event date: November 25, 2021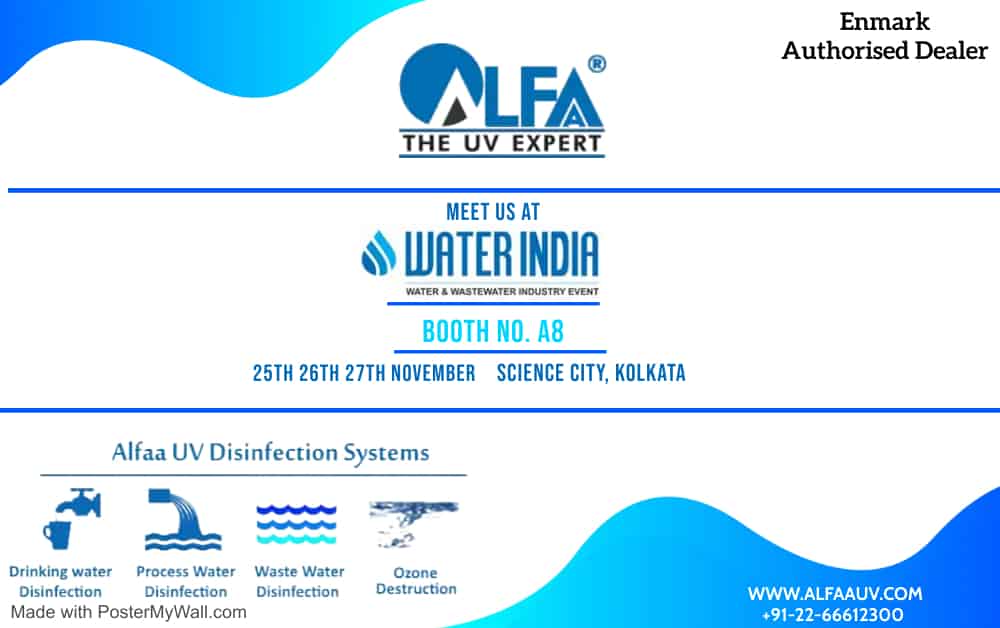 Water India Water Expo is India's largest water and wastewater industry event being held from 25th to 27th November 2021 at the Science city, Bassanti Hwy, Kolkata.
We are pleased to welcome you to visit our Booth No. A8. It will be the perfect opportunity to understand your requirements and learn more about what we have to offer you.
Alfaa UV, (Ace Hygiene Products Pvt. Ltd.) is an ISO 9001 certified company. With over two decades of experience, Alfaa UV is the undisputed leader and exporter of UV purification systems for water ranging from 100 LPH to 2,30,000 LPH.
Alfaa UV contributes to the following segments :
1. Residential

2. Commercial

3. Industrial
Applications Covered :
1. Drinking Water Disinfection

2. Process Water Disinfection

3. Waste Water Disinfection

4. TOC Reduction

5. Ozone Destruction
We will be presenting some of our exciting products for industrial applications, such as:

We look forward to seeing you and giving you a live demonstration. ​