Controlling Tuberculosis Transmission with UVGI
Posted on December 16, 2022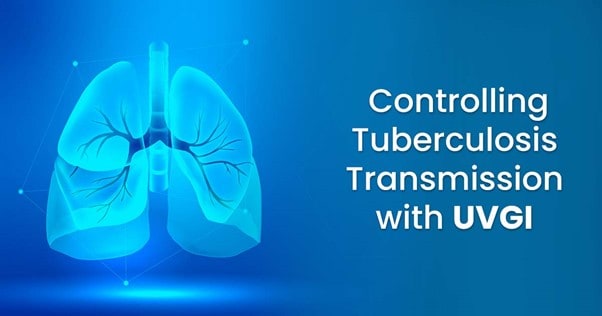 Controlling Tuberculosis Transmission with UVGI
The World Health Organization (WHO) estimate indicates that India has the highest number of reported cases of Tuberculosis (TB) worldwide. It accounts for one-fourth of the global burden of this disease – 26% of total cases and 35% of all deaths. The more worrisome fact is that India's annual TB rate rose 19% in 2021.
These statistics highlight the dire need to tackle the public health threat owing to TB. Let's find out more about this disease and effective measures to control its transmission.
Understanding TB
TB is an infectious bacterial disease that primarily attacks the lungs and sometimes, other parts of the body such as the brain, spine and kidneys. It is caused by a bacterium known as Mycobacterium tuberculosis.
A person who has active TB will show noticeable symptoms such as persistent cough, weight loss, fatigue, night sweats, fever and blood in the cough.
However, some people may suffer from silent or latent TB – it means that they have no visible symptoms of illness. TB bacterium can remain dormant in a person's body for several years but can become active anytime without any warning. Silent TB patients are also capable of infecting others, especially children, pregnant women, lactating mothers and people with weak immunity. So, latent TB condition poses real health danger for both patients and others.
Transmission of TB
TB spreads from one person to another through the air. Hence, it is called airborne disease.
When people infected with TB cough, sneeze or even talk or sing, they release Mycobacterium tuberculosis into the air in the form of aerosol droplets. People who inhale this air have the risk of getting a TB infection.
Crowded spaces such as hospitals, laboratories, restaurants, offices, malls, etc are at more risk of TB outbreaks, especially if Indoor Air Quality (IAQ) is poor. TB bacterium can survive longer in rooms with little sunlight and ventilation.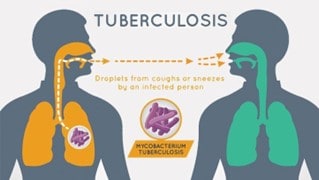 Measures to Cure and Prevent TB
The first line of treatment to cure TB is the prescription of medicines to the infected person. Unfortunately, Mycobacterium tuberculosis can become resistant to pharmaceutical drugs and may become ineffectual in treating TB patients.
Hence, the adage 'prevention is better than cure' proves true in the case of TB. Prevention of TB infection transmission is the best strategy that governments and private and public entities can implement.
One of the best methods to reduce the risk of TB transmission is Ultraviolet Germicidal Irradiation (UVGI) air purifiers.
Role of UVGI Air Purifiers in TB Transmission Control
UVGI is a proven air purification technology that has existed for decades. It is a disinfection method that uses short-wavelength UV-C light to kill and inactivate 99.9% of airborne bacteria, viruses, mold and other microbiological organisms, including Mycobacterium tuberculosis.
International organizations such as the American Society of Heating, Refrigerating and Air-Conditioning Engineers (ASHRAE), WHO, and Centres for Disease and Control (CDC) recommend UVGI for TB prevention and control.
The air sterilization takes place by using air purifiers that are fitted with a UV lamp in the ductwork of the Heating, Ventilation, and Air Conditioning (HVAC) system. The UVGI light will damage the DNA and RNA of Mycobacterium tuberculosis and other pathogens so that they can no longer replicate. UVGI will disinfect the air before recirculating it in the room.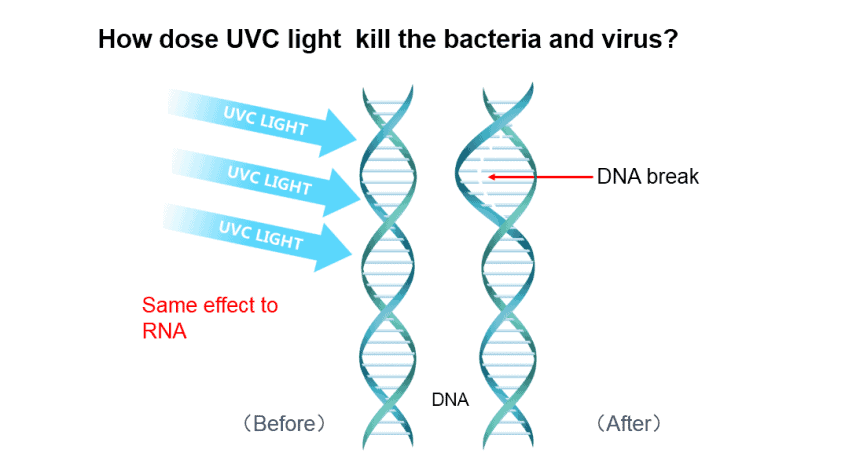 This way, the air that people breathe will be much cleaner and safer, thereby reducing the risk of transmission of TB and other airborne infectious diseases.
Alfaa UV Solutions for UV-Based Air Purification
Alfaa UV is a well-established UV brand with 20+ years of experience in this technology. Its product range comprises modern and innovative UV sterilizer machines as well as UV solutions for surfaces, upper air, and HVAC applications to reduce the risk of infectious diseases, including TB.
You can consider the following Alfaa UV products to install in the HVAC system:
ULTRACOIL: It is helpful for deep cleaning of HVAC coils. It has a unique Parabolic Reflector System that proactively removes the biofilms to prevent air contamination and drain pans.

ULTRADUCT: It is useful for single-pass disinfection of airborne bacteria and viruses. Installed in supply or return ducts, it also enhances the lifespan of HEPA filters in HVAC systems.
TB can become a fatal disease for an infected person if it remains undiagnosed or not treated timely. TB patients can transmit it to others easily through the air. The need of the hour is to undertake preventive measures to control and curb its spread. UVGI is one of the best technologies to disinfect air from airborne bacteria.
If you need more information on UVGI, get in touch with Alfaa UV at +91-86579 23938.