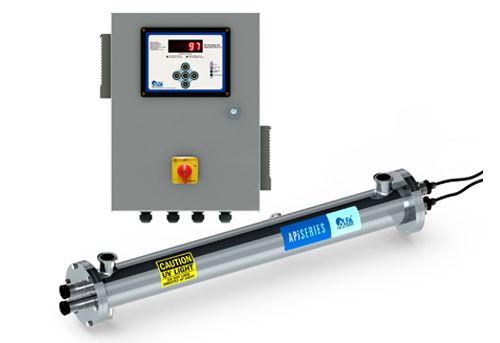 APi SERIES comes from Alfaa, the UV Expert, an ISO 9001:2000 certified company having vast experience and credibility for supply of UV systems for critical process water applications.
Today, Alfaa UV systems have earned the trust and goodwill of organizations such as Glaxo Smithkline Beecham, Ford Motors, Hindustan Lever Limited, Colgate Palmolive, Pfizer, Novartis, Coca Cola, Texas Instruments, Pepsi, Ranbaxy, Cipla, Taj Group of Hotels, Oberoi Hotels and Johnson and Johnson, to name a few.
Features and Benefits of APi UV Lamp Series
Robust membrane keypad and user interface for all controller data.
UV Intensity and temperature monitoring and alarm with safety cutoff.
MODBUS (RS485) protocol for fully digital interconnect to PCs or PLCs.
Data logging of all critical UV parameters to compliant SCADA systems.
Resettable UV lamp hour counter.
System hour counter.
End-Of-Lamp-Life alarm.
Common fault contact.
Low UV contact.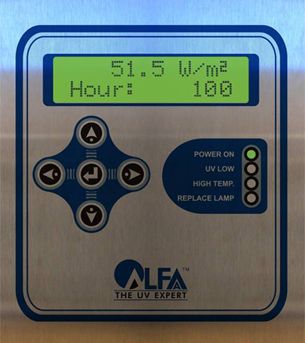 Single UV Lamp Designs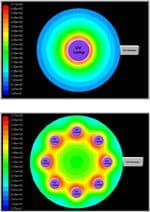 Single UV Lamp Design APi Series are designed using special low-pressure high output Amalgam type UV lamps which provide high UV output in smaller sizes. This allows for UV systems with single lamp designs which significantly reduces operating costs and hassles while also allowing for incredibly accurate and reliable UV intensity monitoring.
Highly Accurate UV Lamp Intensity Sensor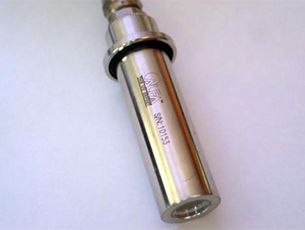 A highly accurate and calibrated UV Lamp sensor encapsulated in a watertight stainless steel housing continuously measures the UV output within the reactor. In the case of low UV intensity, it can also trigger an audio alarm or alert a PLC/SCADA system.
Validated UV Lamps and Quartz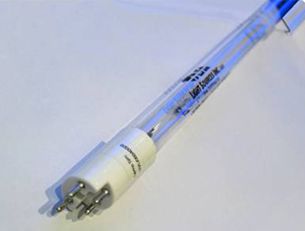 Validated UV Lamps from the APi Series can optionally be supplied with validated quartz, lamps, and sensors with full traceability for all critical components in the UV system.