How UV-C Technology is Transforming Water Treatment in the Paint Industry
Posted on May 18, 2023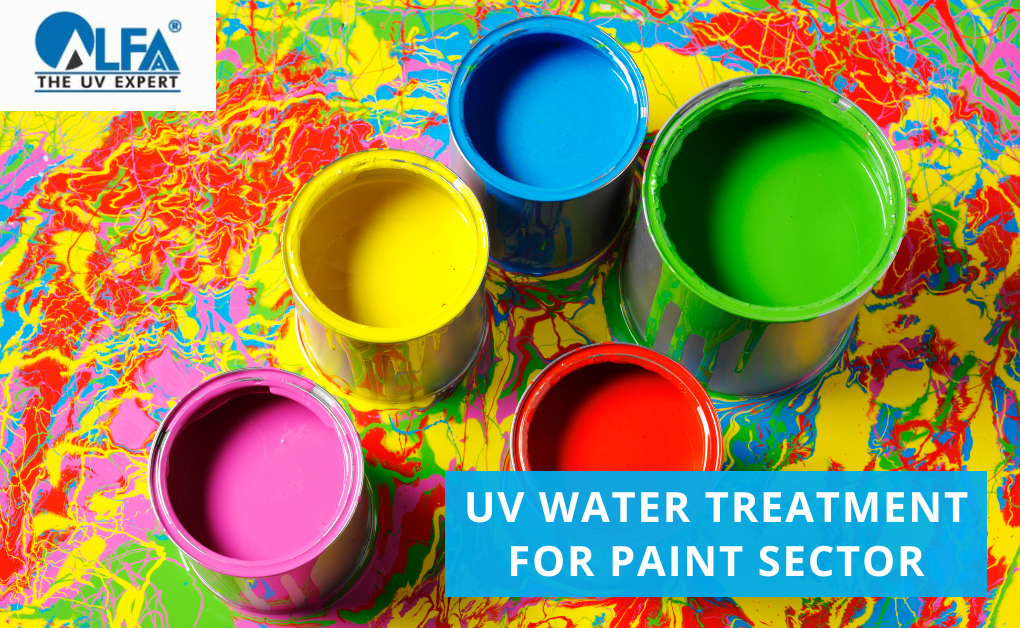 India's paint industry
The paint industry has played a pivotal role in India's home improvement sector, with popular taglines such as "Har ghar kuch kehta hai" to "Jab ghar ki raunak badhani ho," driving paint businesses.
Asian Paints holds a 59 percent market share in the paint sector, followed by Berger (18 percent), Kansai Nerolac (15 percent), and Akzo Nobel (7 percent), the company that makes Dulux Paints. There are also several other smaller paint manufacturers in India, such as Nippon Paints, Jotun Paints, and Snowcem Paints, among others. These companies are investing in research and development to introduce eco-friendly and sustainable products(using uv for paint industry), expand their product portfolio, and strengthen their distribution network to capture a larger market share.
The future of India's paint industry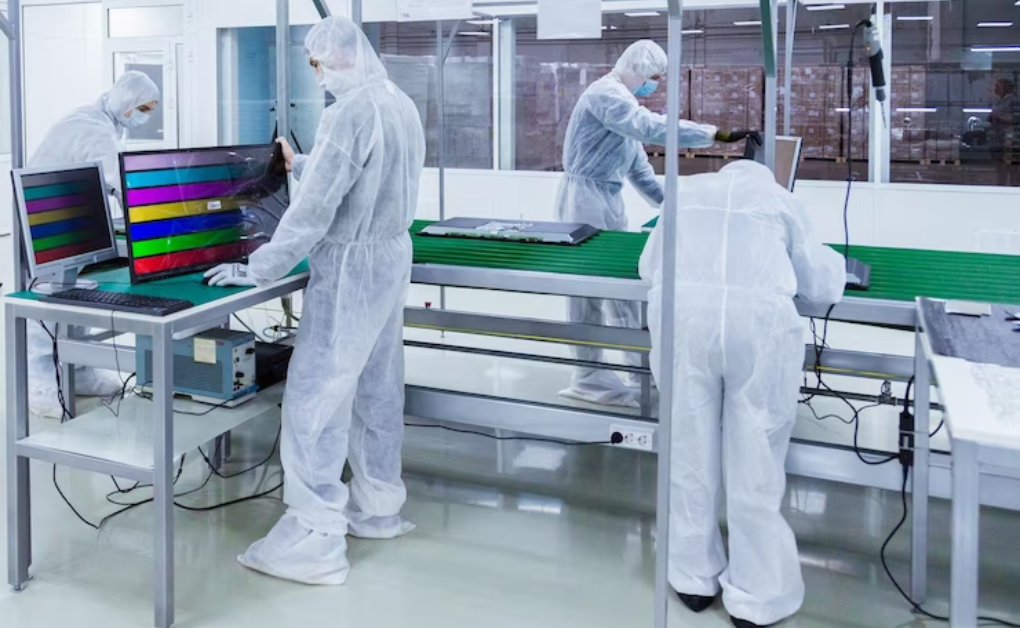 According to a report by ResearchAndMarkets, the Indian paint market is expected to grow at a CAGR of 12.3% between 2021-2026.
The future of the paint industry in India looks promising, driven by several factors such as a growing construction sector, increasing urbanization, rising disposable incomes, and a shift towards sustainable and eco-friendly products.
As more buildings are constructed, there will be a higher demand for paints and coatings, both for the interior and exterior of the structures. India's urban population is projected to reach 600 million by 2030, which is expected to drive demand for residential and commercial properties, and in turn, for paints and coatings. As people's purchasing power increases, they are likely to spend more on home decor and renovation, including the use of high-quality paints.
The automotive sector is another significant driver of growth in the paint industry. India is the fifth-largest automobile market in the world, and the demand for cars and two-wheelers is expected to increase in the future. This is likely to drive demand for automotive paints and coatings.
In addition, the Indian government has launched several initiatives to boost the housing sector and infrastructure development in the country. These initiatives, such as the Pradhan Mantri Awas Yojana and the Smart Cities Mission, are expected to drive demand for paints and coatings in the coming years.
Role of pathogen free water in the paint industry


Water is an essential component in paint manufacturing, and is used in various stages of the production process, such as cleaning, mixing, and dilution. To get the desired shade of colour, all elements must be combined in the proper ratio and at the greatest level of quality.
The quality of the finished product will differ even with minor ingredient changes. Together with pigments, solvents, resins, and numerous additives, water is a crucial element in the production of paint. However, water can also contain microorganisms, such as bacteria and fungi, which may contaminate the paint and affect its quality and shelf life. This is because contaminants present in water can affect the chemical composition of the paint. Contaminated water can cause the paint to deteriorate quickly, leading to fading, cracking, and other issues that can affect its aesthetic appeal and longevity. This is why it is essential to disinfect water used in the manufacturing process to ensure that it is free from harmful microorganisms – both bacteria and viruses, which affect the quality of paint. Before the water can be used in the paint-making process, it must be treated to remove any impurities or microorganisms that could affect the quality of the final product.
Additionally, disinfection of water can also help to reduce the risk of cross-contamination between batches of paint, ensuring consistency in the quality of the finished product. Disinfection of water is critical in paint manufacturing to ensure the safety and quality of the final product, and is a standard practice in the industry
Why UV disinfection?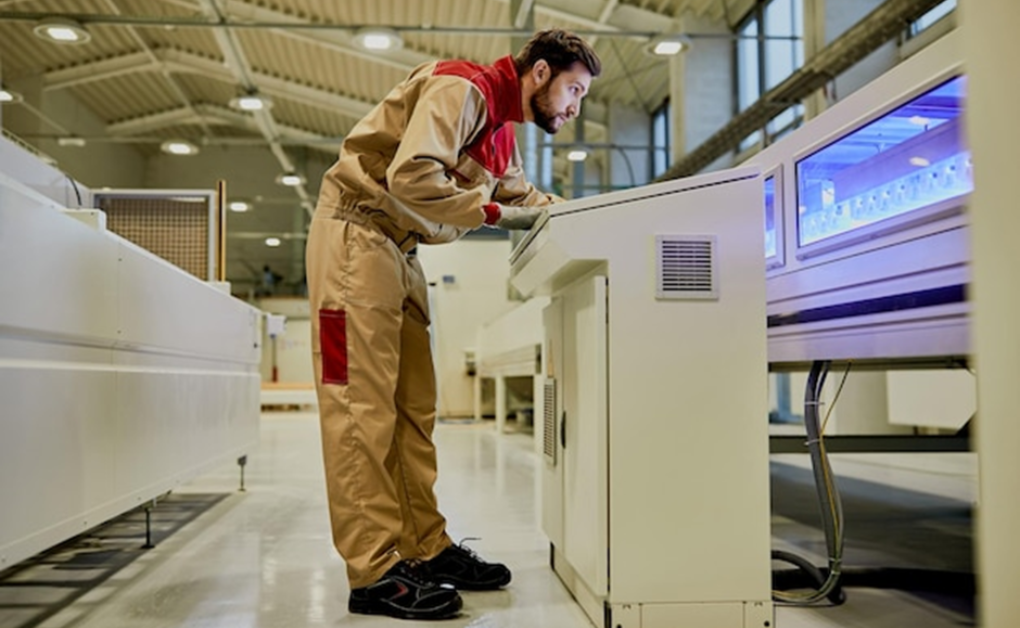 UV water treatment is important in the paint industry because   it ensures that the water used in the manufacturing of paint is free from harmful microorganisms and contaminants that can impact the quality and durability of the final product.
UV for paint industry has revolutionized paint processing by providing a reliable and efficient method for water disinfection. UV-C lamps emit high-intensity ultraviolet light that penetrate the cells of microorganisms, rendering them unable to reproduce and thus eliminating any risk of contamination. This method is effective in destroying a wide range of pathogens, without leaving any harmful by products or chemical residue.
By using UV technology in paint industry to disinfect water, paint manufacturers can aid the process of paint production by enhancing colours and shelf life. This not only benefits the manufacturer but also provides the end-users with a better product that is more durable and aesthetically appealing.
By choosing UV water treatment over other conventional methods, the need for chemical disinfectants can be done away with. UV is a safe, time tested, environmentally friendly, reliable and cost-effective technology. The use of UV for paint industry over other chemical disinfection technologies is a step in the right direction as UV is a green and sustainable option.
UV technology is also widely used in the paint and coating industry for its ability to cure and dry coatings quickly and efficiently. UV curing eliminates the need for solvents and reduces energy consumption, making it an environmentally friendly option. Additionally, UV coatings offer superior adhesion, scratch resistance, and durability compared to traditional coatings.
Finally, UV water treatment is a relatively simple and easy-to-use process that can be incorporated into existing manufacturing processes with minimal disruption. This makes it a popular choice for many industries, including paint manufacturing.
Alfaa UV's contribution to the paint industry
Alfaa has established a stellar reputation in the UV industry, which it has expanded to include applications in the drinking, process, and waste water segments; thereby earning the title of UV application experts.
Alfaa UV water disinfection systems remove microbial contamination by generating stronger UV output at minimum power consumption. To meet the demands of process industries, sophisticated products offered by Alfaa UV provide high levels of quality, efficiency, and durability. For more information about our HiFlo series click here.
For the paint sector, Alfaa UV offers suitable UV treatment products. In order to satisfy specific application needs, we offer tailored solutions. With the use of Alfaa UV's solutions, numerous paint procedures can use water that complies with stringent regulations required.  Industry-leading companies like Asian Paints, Nerolac Paints, Berger Paints, amongst numerous other large and small paint companies use Alfaa UV water treatment solutions in the manufacture of their paints.
Testimonials from Asian Paints and Kansai Nerolac Paints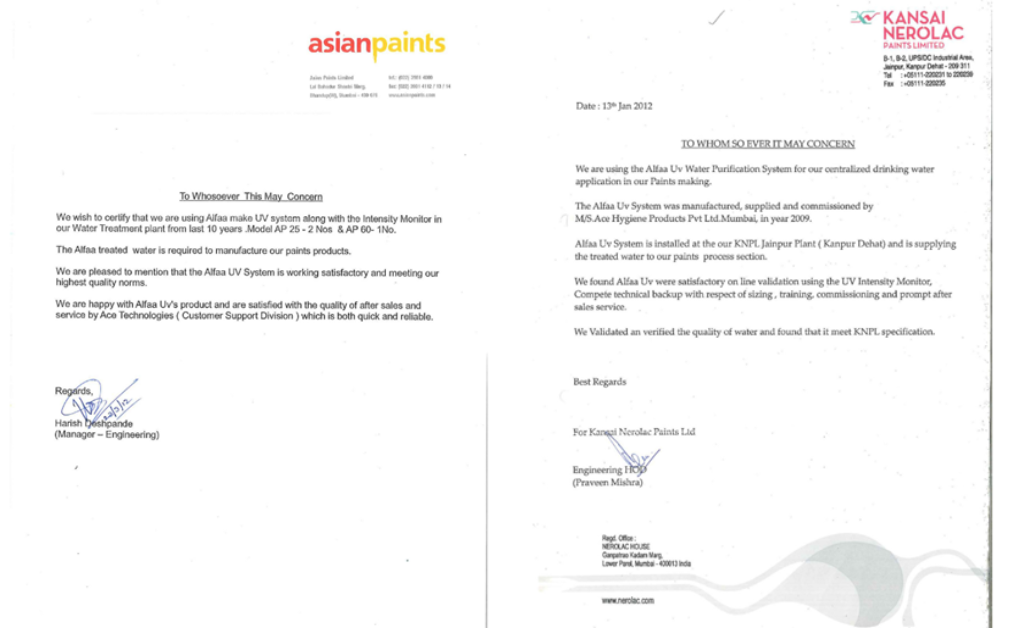 Conclusion
In the paint industry, washing, rinsing, manufacturing and coating procedures all require purified water. It is crucial that the water meets the requirements of microbiological quality set forth by the regulations in order to produce a high-quality finished product. UV is used as a method of disinfection to reach high standards of water with the appropriate microbiological quality since it has been proven to be secure, easy to use, practical, dependable, environment friendly and economical, with minimal maintenance.
Call the UV Expert at 86579 23938 for more information on how Alfaa UV may help with water disinfection in paints Industry.