Water Expo – 2017
Event date: September 09, 2017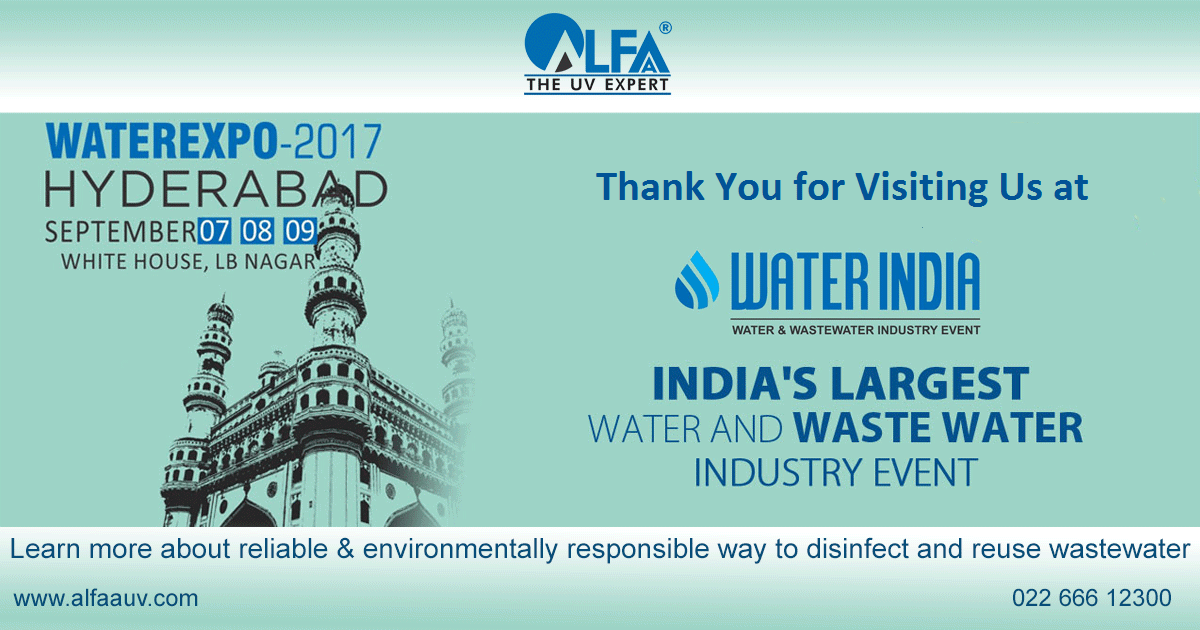 It was a pleasure to have you at our exhibition stall at the recently held Water India Water Expo 2017 exhibition at Hyderabad and we thank you for the time taken to visit and making it a huge success for us.
We at Alfaa, were happy to get an opportunity to give you a brief about our showcased products, credibility and expertise in Water Purification.
We were also happy to understand your present/upcoming requirements. As discussed during our interaction, we will get in touch with you shortly.