How Alfaa UV's UVGI Solutions Can Help You Improve Air Quality and Fight COVID-19
Posted on November 23, 2020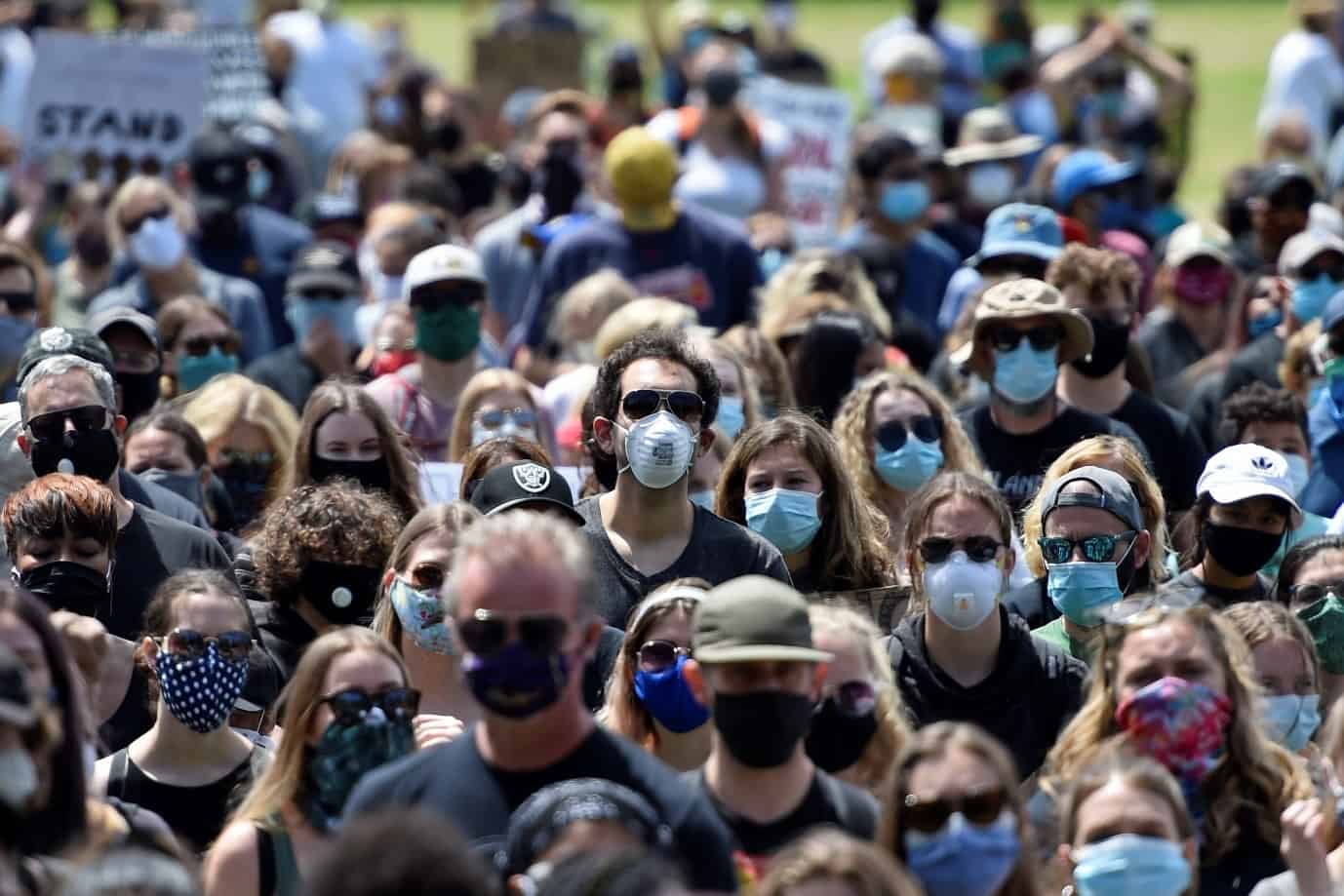 India faces a huge decline in government revenues and growth of income for at least two quarters as the coronavirus hits the economic activity of the country as a whole. The economic impact of COVID-19 is very disturbing. No one has been spared of its ill effects. Economies of about 100 plus countries have been destroyed.
Importance Of UVGI
Ultraviolet light has shown great promise in providing effective disinfection of air and surfaces. In response to the outbreak, governments and companies across the world are taking to several sanitation practices including a solution that has been in use for decades for effective disinfection – ultraviolet (UV) light. Ultraviolet Germicidal Irradiation (UVGI) is one such technique that has been effectively used to reduce airborne pathogens in healthcare environments. With this technique, light in the 250nm to 280nm wavelength range (also referred to as the UVC range) disrupts the DNA of harmful microorganisms and renders them unable to reproduce, eliminating the spread of infection. ASHRAE (American Society of Heating, Refrigerating and Air-Conditioning Engineers) recommends the following strategies of interest to address disease transmission: dilution ventilation, laminar and other in-room flow regimes, differential room pressurization, personalized ventilation, source capture ventilation, filtration (central or unitary), and UVGI (upper room, in-room, and in the airstream).
Coronavirus is highly susceptible to germicidal UV irradiation. The table below shows that the susceptibility of coronavirus to UV is greater than 3 times as compared to the influenza (common cold) virus.

Applications of UVGI Solutions
With the UVGI air disinfection systems, you can easily prevent the spread of microorganisms as they attack the root cause of the problem by destroying the existing biofilm. This stops the growth of bacteria, virus, mould, fungus, and mildew on the coil by 99%, thereby substantially reducing airborne pathogens. UVGI solutions are successfully used in the following applications:
Hotels and Food Retail Chains
Shopping Malls and Retail Chains
Hospitals and Laboratories
Educational Institutes and Schools
Pharmaceutical and Healthcare Industry
UltraCoil and UltraDuct by Alfaa UV
With the Alfaa UV UltraCoil solution for HVAC systems, businesses can not only improve indoor air quality but also eliminate cross-contamination. This air disinfection system can also target specific micro-organisms as per requirement. Plus, by reducing the load of live organisms, it helps increase the life of HEPA (High-Efficiency Particulate Air).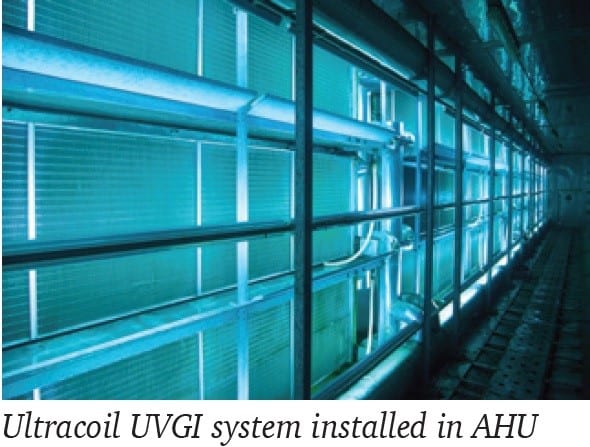 Benefits:
1. Improved Airflow
It reduces contaminants built up in your system's ductwork; thus, the heat exchange and airflow are both dramatically improved. Improved airflow reduces your premise's energy use, enhances air quality, and reduces maintenance costs over the life of your HVAC system.
2. Energy Efficiency
UV returns the heating and cooling system's performance to optimal levels, reducing its power consumption, and helping it work like new. With the addition of UVGI and regular maintenance, we can keep your system in excellent condition over a longer period of time.
3. Low-Cost Investment for Your System
UVGI installations are a cost-effective investment because they keep your system clean and you don't have to spend a lot of money. We will have to evaluate your area and your HVAC system to determine if the UVGI system is compatible with your setup. There are a few parameters we'll need to consider.
4. Reducing Illnesses and Diseases
An HVAC system is designed to circulate air throughout the building. The downside is that it can also distribute a variety of airborne bacteria and viruses. UV lights help reduce disease transmission by destroying pathogens and other microorganisms that would usually thrive in an HVAC system.
You may contact us or call us at 9833516650 / 8879336026. We will be happy to assist you with any queries.