Mumbai Rains: All You Need To Know About Your Drinking Water
Posted on July 30, 2018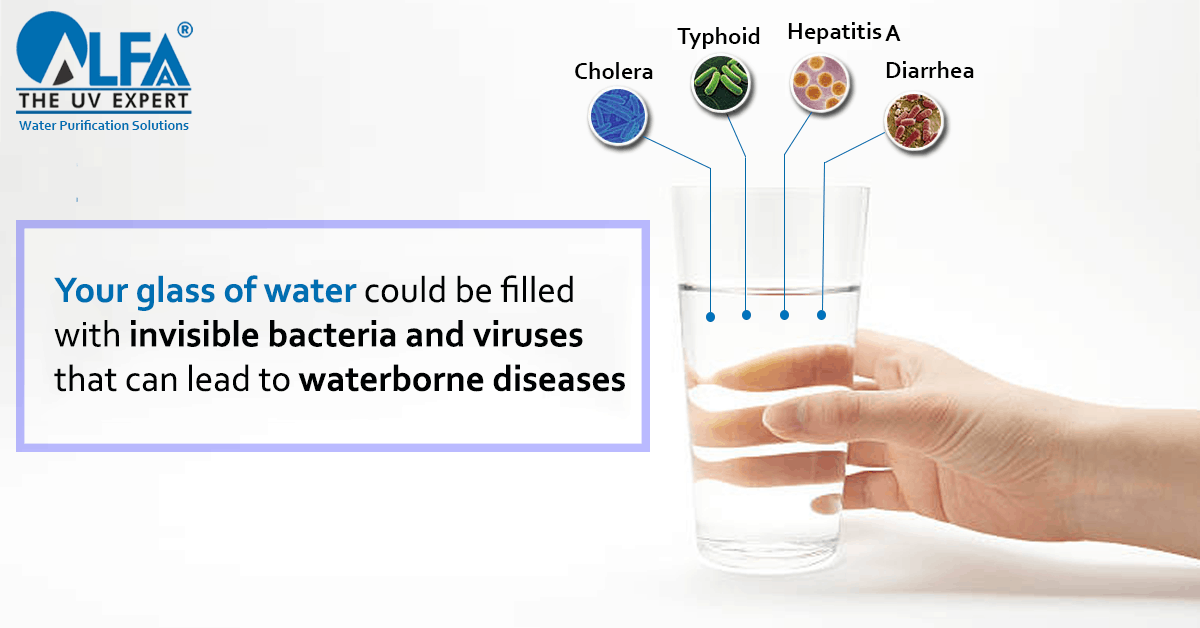 Extremely heavy rain during the monsoon season is not new to Mumbai. With monsoon at its peak, water contamination tends to be most severe. Contaminated food and water are the cause of serious water borne diseases such as Typhoid, Hepatitis (Jaundice), Gastroenteritis, Cholera and Diarrhea. These diseases are often caused by drinking water contaminated with these disease-causing germs. In most cases, old corroded pipelines carrying water that run parallel to the sewage lines allow for mixing, thus contaminating potable water and rendering it unfit for consumption.
The recent study by the Hydraulic engineering department of Brihanmumbai Municipal Corporation (BMC) has shown that some areas of Mumbai such as Parel, Dadar, Matunga, Colaba, Churchgate, Mantralaya, Cuffe Parade are where most contaminated water was supplied in June 2018. The Hydraulic engineering department collected 3,086 water samples from 24 wards and found that 53 samples were unfit for consumption, while 14 of them were having contamination of E-coli.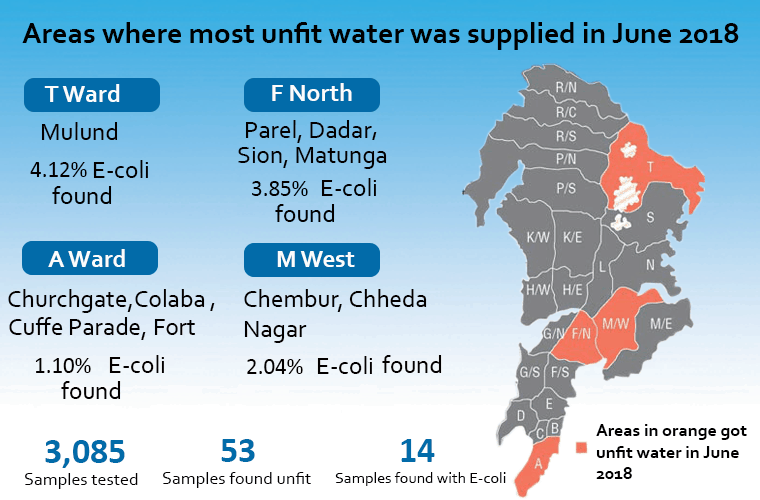 What is E. coli?
E-coli (Escherichia coli) is a type of fecal coliform bacteria which is commonly found in the intestines of animals and humans. With flooding, the water from water pipelines get mixed with sewage. The main reason for the presence of E-coli in drinking water is due to the ingress of sewage water in water pipelines. Presence of E Coli in drinking water causes health issues like diarrhea, abdominal cramps, gastroenteritis, and typhoid. According to the IS:10500 2012 standard for drinking water the presence of E.Coli must be NIL in a 100 ml sample of water.
Therefore, to ensure the intake of pure, safe and healthy water, it is important that we take effective measures during the monsoon.
One way is by investing in a UV water purifier, especially one that comes with multistage purification process. UV purification is the best option to get rid of harmful bacteria and viruses without removing essential minerals that are available in your drinking water. UV purification is the most eco-friendly way to purify your water because it does not add any chemicals to your water or leaving any harmful by products and it does not waste water.
To maintain and prolong the purity of water, it is also advisable to get your water purifier serviced on a regular basis. This will help in providing safe and healthy water for your loved ones.
So, this monsoon, make sure you invest in the best water purifier for your home to safeguard your family's health.