Is your office water cooler a hotbed of diseases?
Posted on October 3, 2015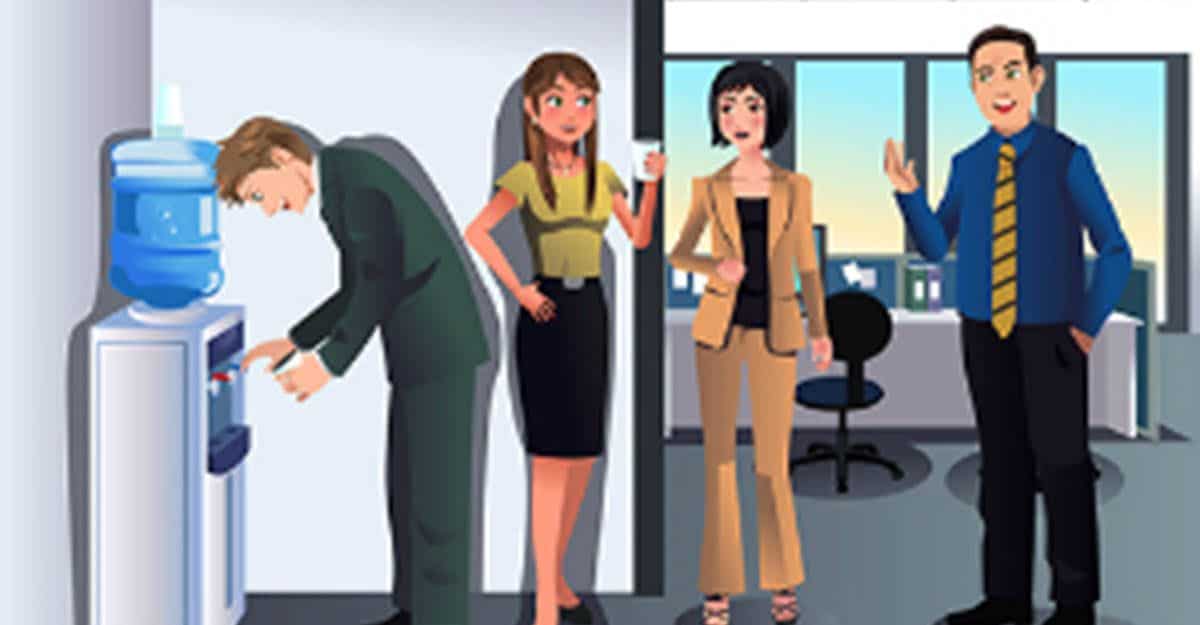 Office goers spend a large part of their working day in their workplaces. Employers strive to provide an ideal working environment with good infrastructure, air conditioning, sanitation and most importantly: drinking water.
In most offices, water coolers are used to provide drinking water. We all have our own water bottle and we like it clean for storing water, for lazy sips during the day. But have we ever wondered how clean the water is?
Water coolers store cool water. A water cooler is primarily for serving cool water, which tastes especially good on hot days. Many water coolers have a water purifier attached to it at the inlet. Therefore one assumes that the water we drink is safe.
Here we'll share some information of interest. Let's talk about contamination of water in water coolers and ways to prevent it so that you get the purest, the best.
First, water getting into a water cooler needs attention. Selecting a water purifier which gives the right output to match your cooler capacity will ensure that water entering the cooler is pure. Check out our range of commercial water purifiers and pick one the that best suits your needs and requirements.
Next let's look at water which is stored in the cooler. Water in the cooler may get contaminated through handling and touching of the faucets; through gaps in the sealing gaskets; and variations in the temperature of water inside. Stagnant water (especially during long weekends) may generate biofilms, especially when the cooling mechanism is switched off. Insects, eg cockroaches sometimes enter through gaps and cracks in the sealing gaskets, further adding to the contamination. The end result is:  if not cleaned and sanitized regularly, your office cooler tank can become a  perfect breeding ground for bacteria and viruses  and may be the source of water borne diseases such as typhoid, cholera and jaundice.  Even in developed countries such as the UK, only 25% of water coolers pass the contamination test. In India these numbers will be even lower, with hot tropical climate and lower levels of general hygiene, which accelerate the rate of multiplication of germs.
To ensure that your water cooler gives you cool and safe water, take the following precautions:
1

Install a good quality UV water purifier at the inlet of the water cooler and have it serviced regularly.

2

Ask your employer to get the water cooler cleaned and disinfected frequently from professionals.

3

Once cleaning is done, ask the office facility manager to record the date for future reference.

4

Change your own water bottle at regular intervals and keep it clean by rinsing it daily with purified water.
When was your water cooler cleaned last? Maybe not in many months, or maybe years!  SANICOOL is a service which ensures that your water cooler is clean and safe  and this service is offered by ALFAA UV, the experts in air and drinking water disinfection.
Image Courtesy :