How Can UVGI Fight the Battle Against Poor Indoor Air Quality (IAQ)?
Posted on July 21, 2022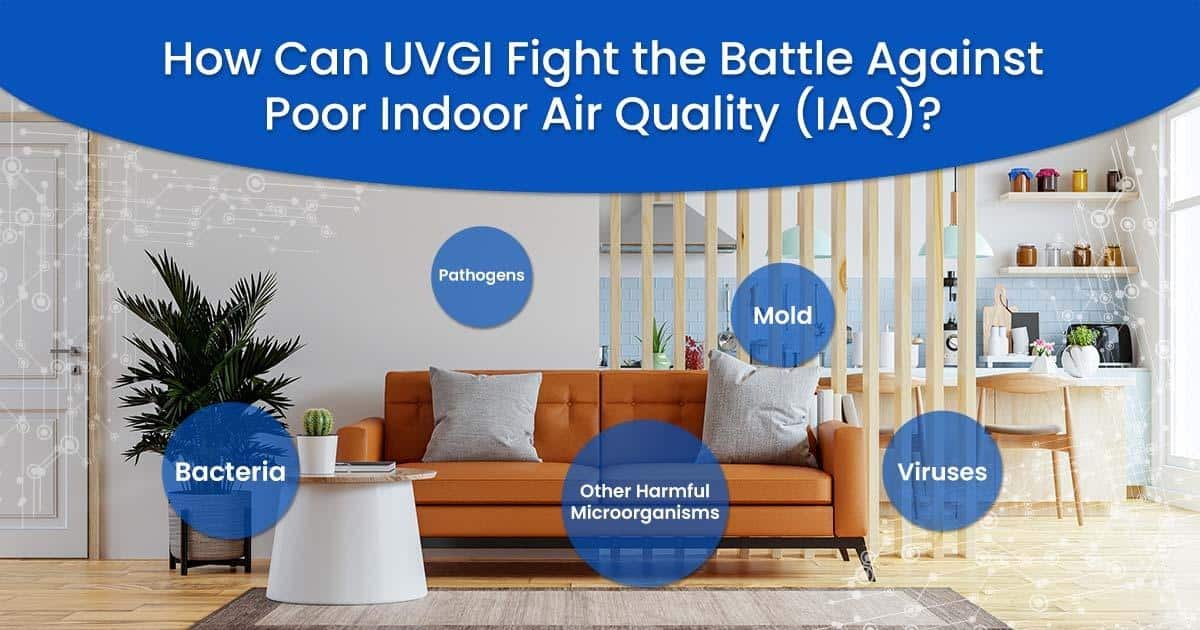 People feel safe indoors when it comes to the quality of air. The general perception is that outdoor air is more dangerous than indoor air. However, according to a study by a team of scientists from Australia and Europe, indoor air is deadlier than outdoor air. This indicates that poor Indoor Air Quality (IAQ) is a major risk in homes, offices, hospitals, shopping malls, research labs, call centers, banks, schools, and other commercial spaces where a large number of people work together in closed spaces with poor ventilation.
IAQ as Health and Safety Concern
Indoor air contains pathogens, bacteria, viruses, mold, and other harmful microorganisms. Poor IAQ can have both short-term and long-term health effects on your mental and physical well-being. It can cause issues like troubled breathing, wheezing, common cold, flu, cough, headaches, fatigue, skin rashes, runny or stuffy nose, and dry or itchy eyes. The continued exposure may also lead to respiratory disorders, cardiovascular diseases, lung cancer, tuberculosis, viral diseases, and other serious medical issues. It can even worsen asthma and other respiratory allergies.
It has also been established by various studies that coronavirus transmits via air and it is highly contagious in indoor settings. According to a study by Global Centre for Clean Air Research, lack of adequate ventilation and stagnant indoor air can enhance the risk of airborne transmission of COVID-19.
Low IAQ can also adversely impact the performance of employees at the workplaces. Research by Harvard T.H. Chan School of Public Health revealed that the air quality within an office reduced the cognitive function of employees, including their response time, ability to focus, and productivity.
IAQ and HVAC Systems
Most commercial spaces have Heating, Ventilation, and Air Conditioning (HVAC) systems that circulate centralized air by recycling it. However, HVAC systems can be a breeding ground for pathogens, viruses, bacteria, mold, spores, fungi, and other contaminants. It can trap them inside the coils and ductwork. This can result in ineffective air filtration and purification which can increase the risk of airborne infections, including coronavirus.
Hence, you should consider Ultraviolet Germicidal Irradiation – UVGI air disinfection for your HVAC systems.
Importance of UVGI Technology in Improving IAQ through HVAC Systems
UVGI is a proven air, water, and surface disinfection technique that uses ultraviolet energy to destroy viral, bacterial, and fungal microorganisms. It attacks and damages their DNA and RNA, and thereby prevents their ability to multiply or reproduce. It uses UV-C radiation with a wavelength from 200-280 nm to inactivate microorganisms and pathogens.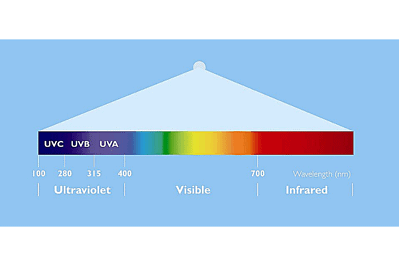 Image Courtesy
An article published in the American Society of Heating, Refrigerating and Air-Conditioning Engineers (ASHRAE) states that UVGI can be used in conjunction with HVAC systems or spaces for air and surface disinfection. It can be useful to reduce the risk of disease transmission, control the biofouling of cooling coils, and improve IAQ. In a nutshell, UVGI air purifiers fitted in HVAC systems can provide an additional layer of protection against poor air quality in indoor spaces.
Benefits of Alfaa UV Products to Improve IAQ
Alfaa UV has more than two decades of experience in UV technology. It offers four products for UVGI air purification in indoor spaces:
1. ULTRACOIL: It is useful for deep cleaning of HVAC coils. It has a unique Parabolic Reflector System that proactively removes the bio-films to prevent air contamination and drain pans.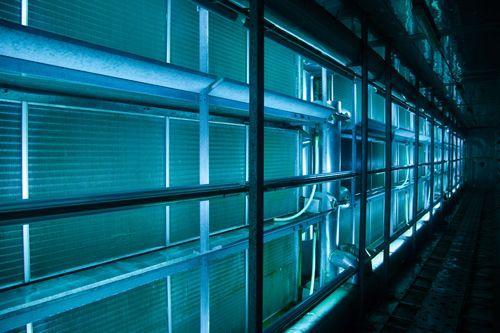 2. ULTRADUCT: It is useful for single-pass disinfection of airborne bacteria and viruses. Installed in supply or return ducts, it also enhances the lifespan of HEPA filters in HVAC systems.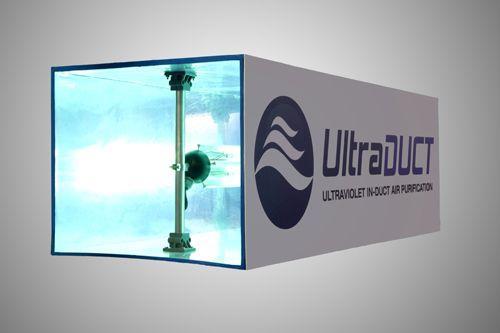 3. STERO-360 UV Sterilizer: This is a UV-based sanitizer to fight coronavirus. It is compact and portable and kills more than 99.99% of bacteria and viruses on surfaces by contact with UV light.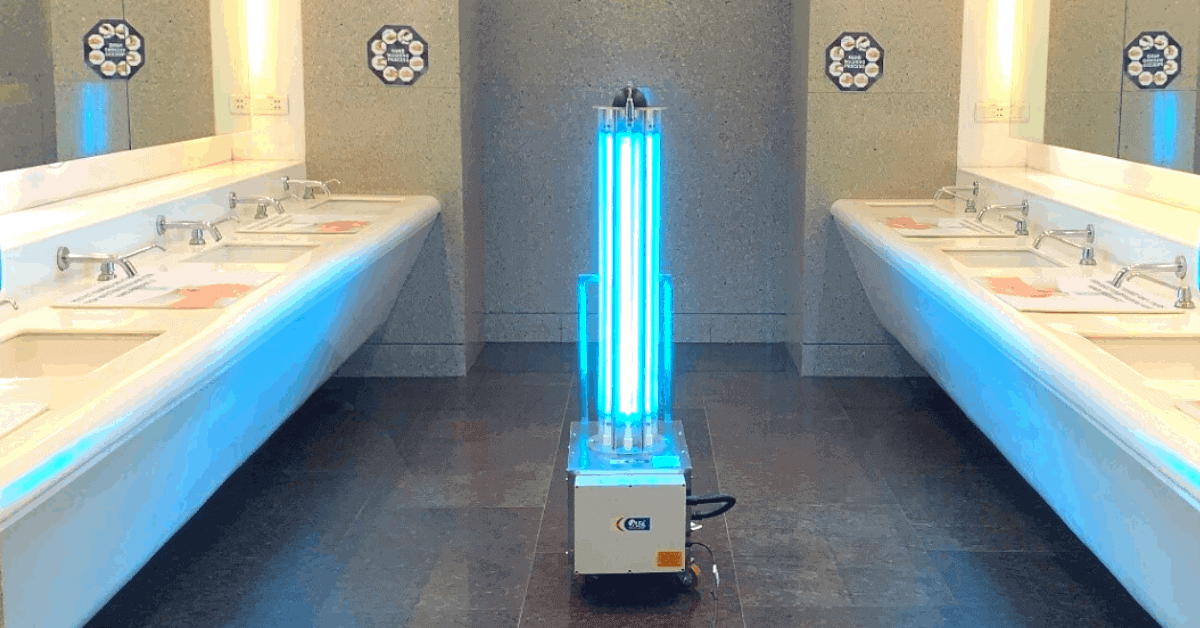 4. STEREO-UP Upper Air UV System: It provides extensive coverage of upper sections in any room and has exceptionally potent UVGI.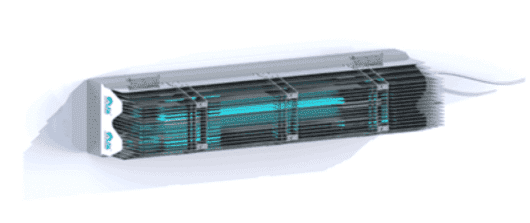 If you need more information, contact Alfaa UV at +91-86579 23938.