Alfaa UV – Touching Lives Everyday
Posted on May 22, 2019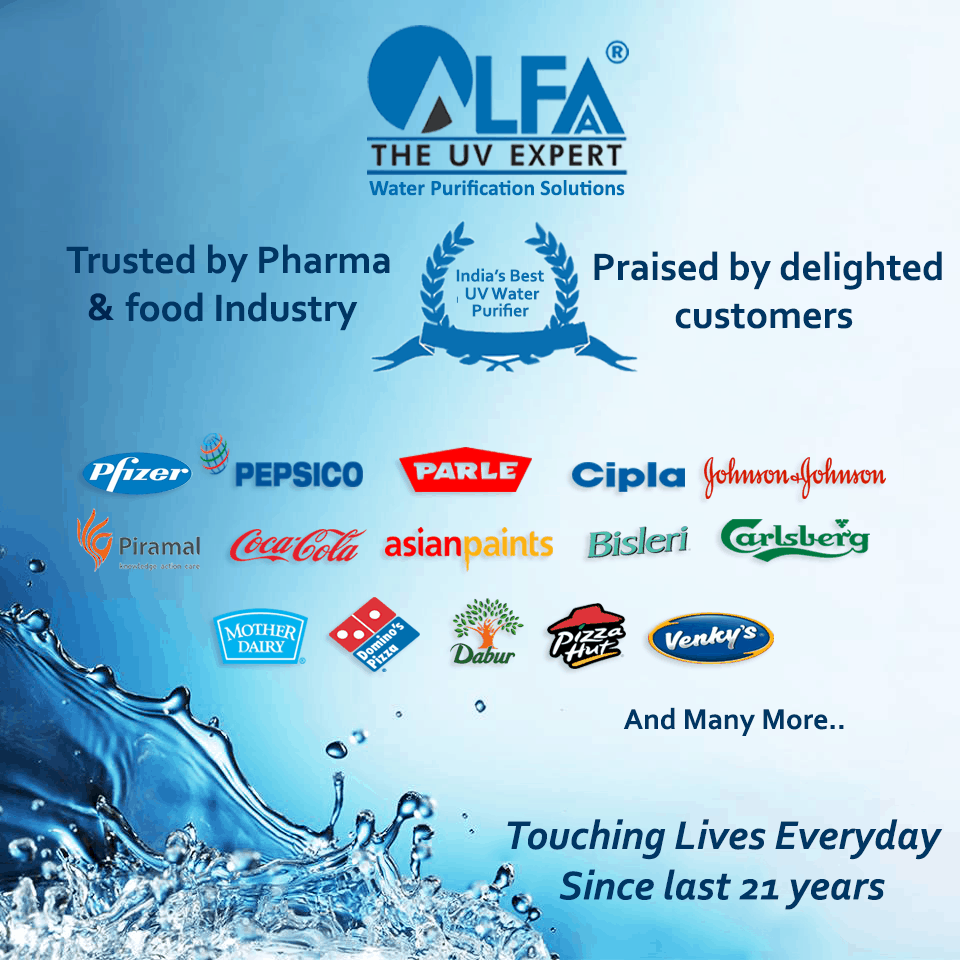 Alfaa touches your life in many ways. As leaders in UV disinfection technology, Alfaa is at work disinfecting drinking water, process water, and wastewater. In your home, Alfaa UV home water purifiers purify your drinking water so that your loved ones can be protected from dangerous water-borne diseases. This protection from water-borne diseases is extended to commercial and industrial establishments, where workforce in large numbers is safeguarded by Alfaa commercial water purifiers.
But that's not all. Alfaa touches your life in many other ways. Everyday ways. Take your toothpaste for instance or the soap and shampoo which you use to bathe with. Skin creams and lotions where Alfaa purified water is used in their manufacture as part of good manufacturing practice and to prolong the shelf life of these products.  
Coming to your food, Alfaa contributes to making of daily consumption items such as bread and biscuits, pickles, jams and jellies, bottled water, soft drinks, tea, and fruit juices. To ensure that the broiler chicken you consume is healthy, Alfaa purified water is used as feed water in hatcheries. In your ice, beer or liquor, you will find Alfaa at work. Seafood processing techniques today require UV disinfected water and Alfaa plays a key role in this industry. The ice cream that we look forward to also contains water purified by Alfaa UV.
Ever wondered how water is processed and added to make life-saving medicines and vaccines? Yes, Alfaa UV purified water is a key ingredient for their manufacture to ensure that you get only the purest, safest and the best.
Or take paint for instance. Decorative water-based paints for your interiors use Alfaa purified water to increase the shelf life and prevent color pigmentation. And in the most modern automobile paint shops, Alfaa purified water is added to ensure the best quality output.
In its endeavor to make the world a healthier one for future generations, Alfaa's UV wastewater disinfection systems are disinfecting wastewater so that water can be recycled with confidence, thereby saving a precious resource: water.
As you can see, Alfaa touches your life in many, many ways and Alfaa's UV technology significantly contributes to your health and happiness.
Here's what our customers are saying about us.