4 Interesting Reasons To Drink More Clean Water This Summer
Posted on April 6, 2017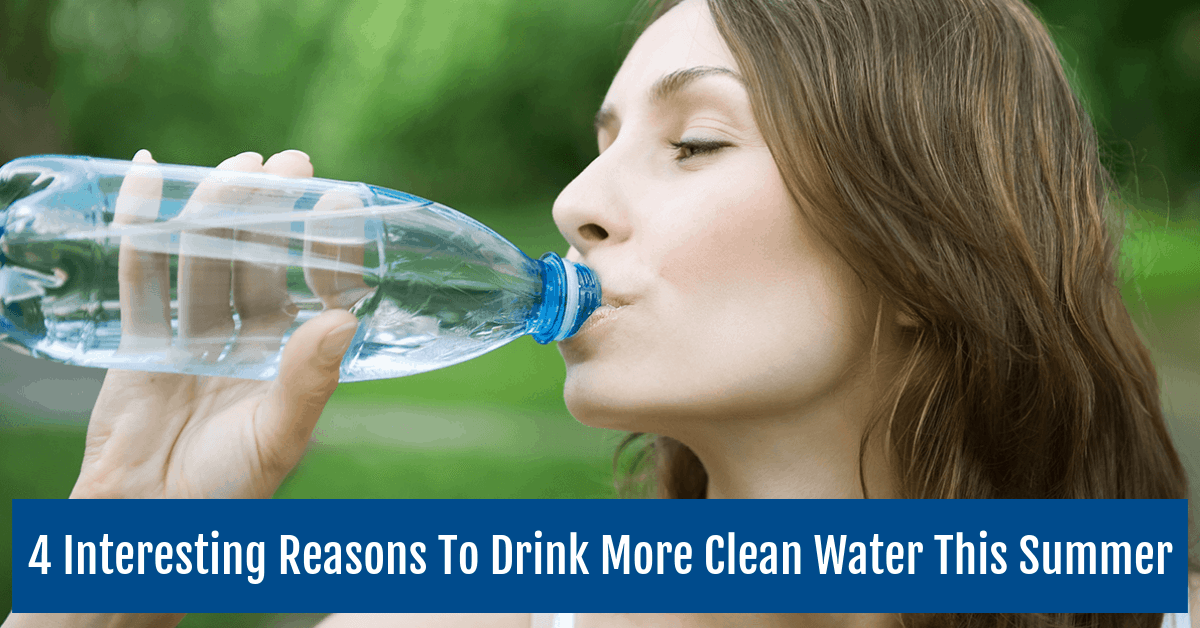 4 Interesting Reason To Drink More Clean Water This Summer
1)To Improve Your Mood
Drinking more water will keep your body dehydrated. Working at the optimum level will not only drive away fatigue and grumpiness but also put you in good mood. Hence be hydrated this summer to improve your mood. Along with clean water, even fruit juice and other liquid food can help you remain hydrated.
2) To Get Healthy
In case if you are on diet this summer then drinking clean water in the right amount will wonder for your body. It will speed up your metabolism hence helping you to make the best use of calories provided from your food intake and hence speeding up weight loss.
3) To Heal Sunburn
Sunburn can dehydrate you causing fluid loss through your skin. Hence your body will be deprived of water. Drinking enough amount of clean water will help you to heal sunburn.
4) Sporting Performance
Lack of water intake has a detrimental effect on your muscle tissue and muscle performance. By drinking sufficient amount of water will help your muscles to perform at its best.
Having said that why sufficient quantity of water is important for your body, sometimes we neglect the quality of drinking water. To improve the quality of your drinking water use good water purifier such as the Ewater – UV home water purifier that comes with 5 step purification process and which can purify your drinking water without removing essential minerals from it. Good quality UV water purifier is most natural way to purify your water without any alteration in the composition of your water.
Even though your water looks clean it does not mean it is free from microorganism and thus it is important that you purchase the best water purifier for home use which will ensure that you and your family are always safe
Here is an infographic on Reasons To Drink More Water In This Summer Take a look!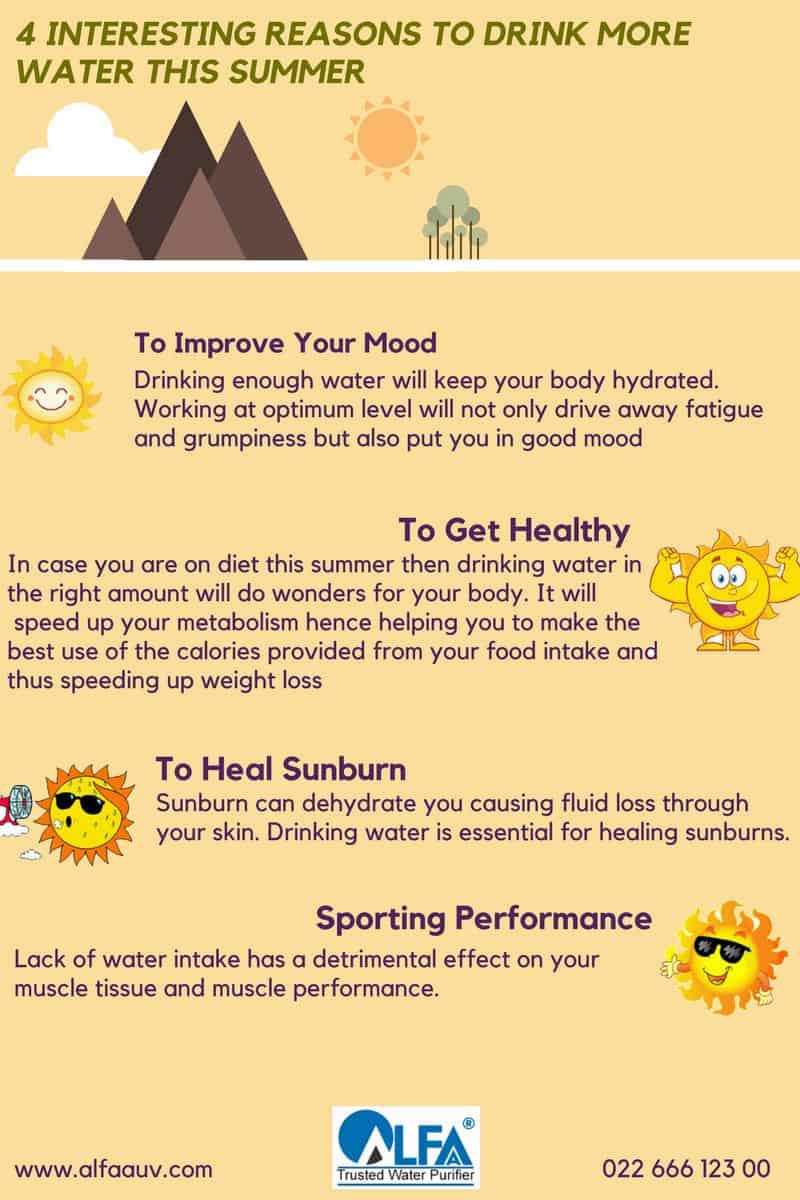 Share this Image On Your Site