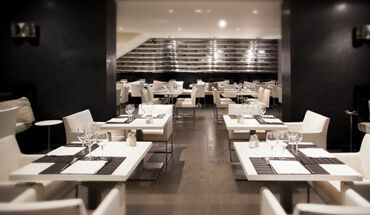 Hotels and food retail chains are places where customers experience hospitality services along with the food. Hotels and restaurants try their best to provide the best customer experience. Food and beverages are main reasons why customers visit the outlet regularly. It is very important for food retail chains to maintain proper hygiene along with providing the best tasting food and beverage each time, to maintain loyalty and regularity amongst its customers.
Quality and taste of water served at the food retail outlet, and water used in the preparation of foods/beverages plays very import role in enhancing customer experience. Every hotelier tries to provide clean and healthy water to its customers. Besides water safety, they need to maintain a standard taste across water coolers, cold-drink fountains, & tea-coffee vending machines.
Hard water can be a big issue at some of these outlets. Hard water contains a significant quantity of dissolved minerals, such as calcium and magnesium. In general, hard water is difficult to consume because of its taste which stems from dissolved minerals and other impurities. In cases of high concentrations of minerals and dissolved impurities, Alfaa's RO and water softener units help to reduce total dissolved solvents(TDS), and enhance the taste of water.
Alfaa's UV + RO purification systems are extensively used in food and retail chains in their various formats, besides warehouses and offices, to address the huge cost of bottled water. Today, Alfaa has become the preferred vendor with leading national and international food/retail brands due to its commitment to purity, understanding of water conditions, and timely service response.
Alfaa UV+ RO water purification systems are installed in over 500 locations pan India. Alfaa's systems are used in:
Water coolers
Cold-drink fountains
Washing of vegetables and meat
Food preparation
Ice cube making
Tea/ coffee vending units
Preparing beverages