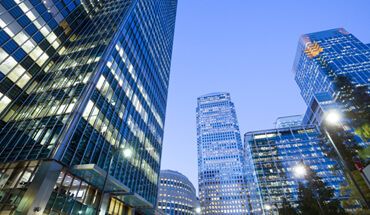 India is growing at rapid speed, which is creating numerous job opportunities. Corporate parks, commercial complexes and IT parks are growing every year. Millions of people are working here day and night. Providing proper water solutions is a major concern while planning and building these facilities.
Imagine the amount of drinking water which is needed for employees working day and night in these corporate parks. For their health and better concentration, pure drinking water is needed. Alfaa's RO and UV series provide the much needed pure drinking water. Alfaa is an expert in providing centralized water purification systems as well as point of use purification systems. Alfaa's point–of–use water purification systems are also used with water coolers, water fountains, tea-coffee vending machines, for food preparation and food washing.
In big commercial complexes, water is also essential for maintaining the facilities. Centralized air conditioning systems used in these facilities require huge amounts of water to keep its cooling coils working. This water needs to be processed and reused. Such water can be reused after filtration and UV disinfection. Alfaa UV provides a range of systems to process and reuse this water.
Maintaining a hygienic environment is another important factor for the health of employees. Massive amounts of water is needed to keep the facilities clean. Water is needed for housekeeping, washing utensils and cleaning floors. Hardness of water can become a major challenge for these tasks. Alfaa's RO and Softener series help to remove hardness and TDS of water, making cleaning easier.
Another area is the green space around the complex. Water requirements for landscaped gardens and lawns is huge. Alfaa's waste water series (WWR Series) can be effectively used with sewage treatment plants to disinfect waste water and recycle and reuse for gardening.