Are there minerals in your purified water ?
Posted on August 31, 2016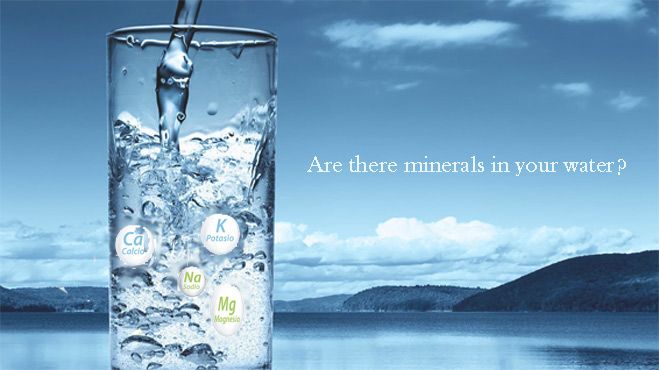 Water is a universal need. It is also a natural source of minerals that we need and we replenish it after consuming the required quantity of water. Minerals that are by and large found in tap water include calcium, magnesium and sodium.Depending on location potassium, selenium and silica may also be found in some tap water. Calcium, potassium, selenium, and magnesium are required for good health.
According to BIS (Bureau of Indian Standards) water standard, maximum acceptable limit of minerals in drinking water Calcium is 75 mg/liter, Magnesium 30 mg/liter, Potassium 3.1 mg/liter. Human body's daily requirements of these minerals are calcium 800 mg, Magnesium 300-400 mg, Sodium 1100 to 3300 mg, potassium 3500 mg.
Despite the fact that water gives a little parcel of minerals, according to WHO ( http://www.who.int/water_sanitation_health/dwq/nutrientschap12.pdf)  it has been suggested that consuming water that has low levels of magnesium may be associated with a higher risk of motor neuronal disease, disorders related to pregnancy  (so-called preeclampsia), sudden death in infants, and some types of cancer.
Recent studies suggest that the intake of soft water, i.e. water low in calcium, is associated with a higher risk of fracture in children, certain neurodegenerative diseases, pre-term birth and low weight at birth and some types of cancer.
Water gets all these minerals when it comes in contact with the soil but at the same time, it also gets impurities, bacteria and viruses. So it is important to remove impurities and kill bacteria & viruses without removing the minerals that are present in water. Hence, in the debate as to do you need a water purifier or not, we can fairly say that yes a water purifier has become essential nowadays. But using a wrong purifier to purify your drinking water can remove these precious minerals from your water. So one should choose a purifier which purifies water without removing the minerals that are present.
The most frequently asked question regarding purchase of a water purifier is – which is better, RO Purifier or UV Purifier ?
Actually, the question should be – Which is the more suitable option, RO Purifier or UV Purifier ?
If the source of water is ground water (borewell) then TDS (total dissolved solids) in water is likely to be more than 500 ppm. In such a case, an RO purifier may be required such as the Dewdrop RO water purifier . Because in a RO purifier,  water is passed through a membrane under pressure to remove dissolved impurities and mineral content to the tune of 90%. For example, if the calcium content is 75 ppm to begin with, it will come down to 7.5 ppm post RO. If TDS is lower than 500 ppm then the chances are that minerals available in the water will be removed alongwith the dissolved impurities and the water will be stripped of its mineral content.
If the source of water is surface water (Lake) then TDS in water is lower than 500 ppm, then a UV purifier like the eWater – UV home water purifier is a much suitable option because the UV purifier is effective against bacteria and viruses without removing any essential minerals from water. This UV purifier also comes with the carbon filter, sediment filter which removes many other impurities without affecting minerals in the water. It is advised to check the water composition with TDS meter which can measure Total Dissolved Solid in water before buying a water purifier for your home. Ensure that your water purifier will maintain a proper mineral balance while purifying your drinking water.