Preventive measures for water related and waterborne diseases
Posted on June 15, 2016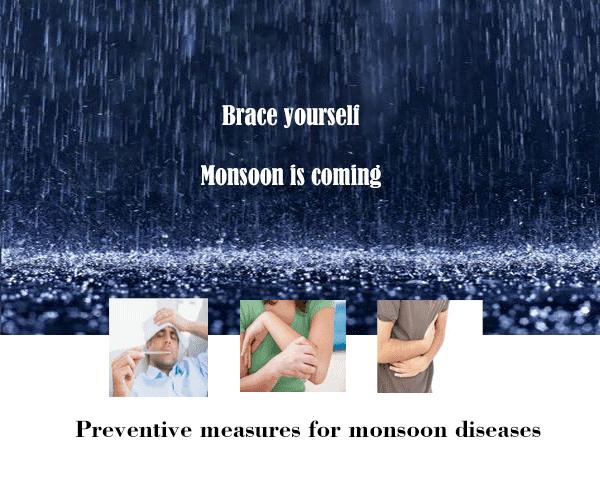 Waterborne Diseases and its prevention
Monsoon is around the corner and so are waterborne diseases that come as an unwelcome gift with this season. The onset of monsoon brings relief from the scorching heat of summer but it also makes one susceptible to a host of  waterborne diseases.
The most common waterborne diseases associated with monsoon are Malaria, Jaundice (Hepatitis) and Gastro-intestinal infections such as Typhoid & Cholera. The World Health Organization says that every year more than 3.4 million people die as a result of water-related diseases,Most of the victims are young children. Common symptoms include high fever, nausea and vomiting which can become life threatening if ignored. Apart from many biological reasons why these diseases flourish in monsoon, there are some other reasons you should be careful about: overflowing drains, sewage pipe bursts and mix-ups with municipal drinking water lines which contaminate your drinking water . These factors are often beyond our individual control.  The recent case of Jaundice outbreak in Shimla proves that no matter what steps Government is taking to provide clean water to its citizens, you have to play your part and purify water at home using home water purifier at the point of use.
Apart from these, there are frequent outbreaks of common cold and cough which also need timely attention. Due to intense humidity, skin and scalp infections are common. Often, asthma and arthritis also get aggravated.
Prevention for waterborne diseases
It is rightly said that prevention is better than cure. If one follows preventive measures then such potentially life threatening waterborne diseases can be kept at bay.
Avoid wading in rainwater or going out during a heavy downpour. If you must, remember to wash the area of contact with soap and water as soon as possible.
Personal hygiene can be intensified during this period. One thing is to keep skin clean and dry. Washing hands often throughout the day can spell the difference between prevention and disease.
Stagnant water is a breeding ground for mosquitoes. Check your living space for any hotspots of contamination eg. air conditioning trays, flowerpots and vases, and choked drains. If there's a pond near your premises, then breed Gambusia fish as they reduce the chances of mosquito breeding. Alternately, call the municipal authorities for fumigation.
Use effective mosquito repellant while going out and cover windows with mosquito nets.
Our digestive system becomes weak during this season so one should avoid eating spicy, fried and junk food as these have heated thermal effect on our bodies and make us feel lethargic and sluggish.
Keep food covered. Flies look harmless but are carriers of serious waterborne diseases such as Typhoid and Cholera.
Drink warm water and strictly avoid untreated water, or water/ice from unknown sources.
Make that important decision about investing in a home water purifier for the safety of your loved ones; during the monsoon and every day. Consider a water treatment option based on your water quality. UV technology is an excellent disinfection technology  and is ideal for municipal treated and supplied water. When the water is from underground sources such as borewells and is high in salts/TDS making it hard and unpalatable, consider RO technology.