Recycling and reuse of wastewater is the need of the hour
Posted on May 13, 2016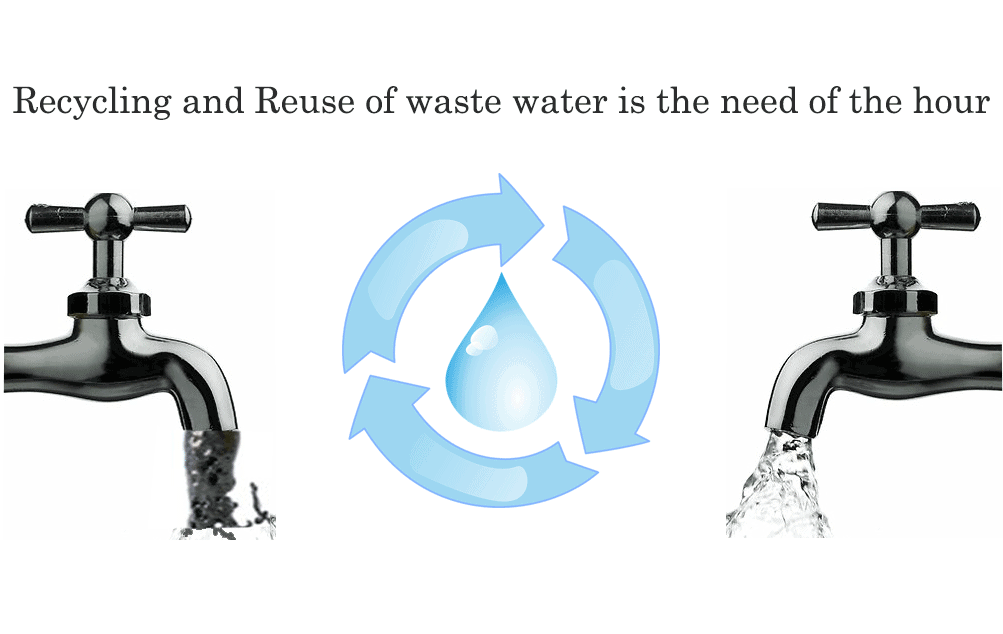 The infrastructure of urban India is way behind to meet the demand of rapid urbanization.Existing water supply in all the cities of India is irregular and short in supply. In such an environment, it is important to understand the availability of water and the changes in water demand due to increased industrialization and rapid increase in the population of urban India and look at cost effective & long-term solutions to address the problem of shortage of water.Recycling & reuse of wastewater is one such solution which will bring water back for use rather than disposing it and considering as a 'waste'. It is important to harness this resource to meet the increasing demand of water which is the need of the hour.
Sometimes opportunity can be misunderstood as a problem.
"Wastewater" – is it a problem?
Well, yes. If wastewater is not treated effectively, and simply dumped into lakes, rivers or the ocean or into the soil, it could be a serious threat in many forms. A threat to the health of the ecosystem, a  threat to public health, a threat to soil contamination, a threat to the pollution of our water bodies,  and much more. None of these threats can be neglected because of its adverse effects. Take the recent example of the Shimla Jaundice outbreak, which has proved the seriousness of these threats. According to senior officials, the reason for the Jaundice outbreak was the release of untreated water from the sewage treatment plant, which affected 1150 people and caused the death of seven people. However if waste water is treated well, then the waste water problem can be turned into an opportunity. It could be a new resource of water. The resource that will be available to lessen the problem of water scarcity, by providing treated water for non-potable purposes such as construction & gardening and freeing potable water for drinking.
To recycle the wastewater, we need to choose technology depending on the 'purpose for which it is recycled'. This will help to cut the cost of recycling. The treatment technology requirement is directly proportionate to cost, which means that higher the Technology requirement higher will be the treatment cost. Therefore, before planning for any recycling unit it is necessary to know where the recycle water would be used.Eg. For restricted urban use (non-potable purposes) – gardening etc. The water must be disinfected be pathogen free & not harmful to humans in the case of accidental contact.
Today, experts estimate that the average cost of wastewater which is treated and disinfected, may cost Rs.4.50 to 6/Kl which can be used for agriculture and gardening purposes, On the other hand, metro cities spend more than Rs.20/Kl to bring potable water to its residents, like Chennai spends Rs.40 to 60/Kl, Hyderabad spends Rs.28/Kl, Bangalore spends Rs.24/Kl and Delhi Rs.20/Kl.
UV technology is an effective method of disinfecting wastewater before reuse. It is also environmentally friendly as it is a natural, chemical-free technology. Often, UV is perceived as an expensive technology. Actual case studies have shown that the advantages of UV over chlorine are many, including cost.Besides cost, you are being sensitive to the environment and preserving fresh water for future generations.
Click here to know more about wastewater disinfection.